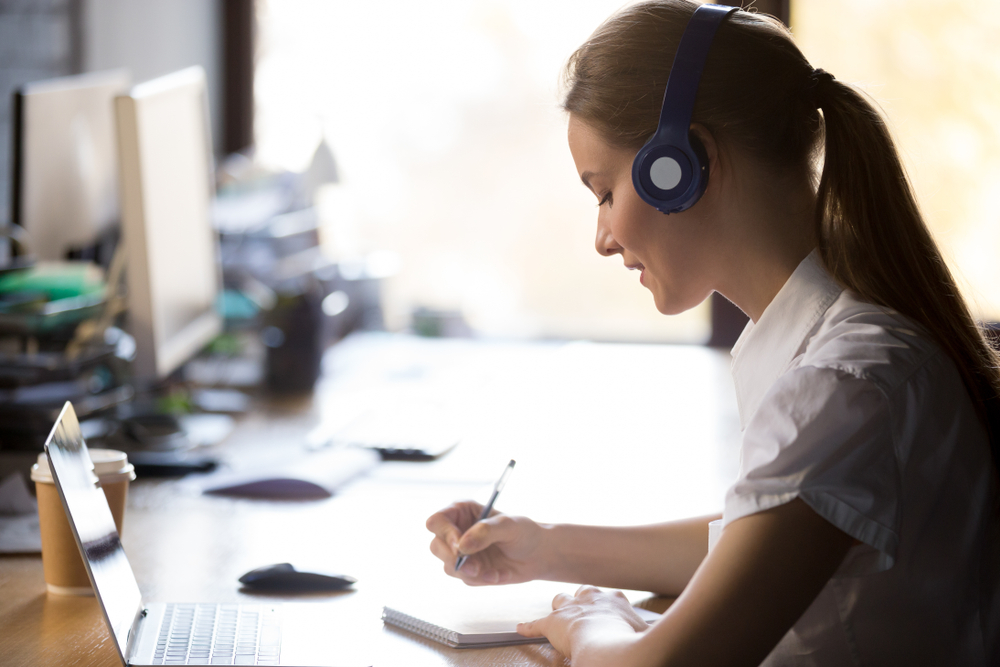 The Benefits Of Hiring A Translation and Interpretation Company
Technology has paved the way for globalization. Merchants can showcase and sell their products to people all over the world with just the click of a button. Even the everyday person can send their documents to the other side of the globe to take care of legal as well as medical processes without having to go to the place in question.
However, this progress also has its own set of problems; one of which is miscommunication due to differences in language. This is where a translation and interpretation company can help you achieve more for your business.
Here are the benefits you'll gain if you work with a translation and interpretation company:
1. Work with the Best Translators
Outsourcing this process allows you to enlist the help of the best translators without having to allocate your company resources to hiring and training an in-house employee. Multilingual people are valuable assets to the organization they're with, so it'd be a challenge for you to look for the best of the best without offering loads of benefits like a higher salary and other incentives.
Reputable agencies have contacts with seasoned translators and their networks in the same locale. By hiring them, you open yourself to an entire pool of qualified candidates who can perform the task efficiently and correctly whether for your business or personal needs.
2. Ensure High-Quality Translations and Interpretations
Translation and interpretation require an in-depth study of language and culture for a more accurate rendering of a written work. Third-party companies conduct training programs to ensure that all of their translators are kept up-to-date with cultural and linguistic developments.
Translation Services at GLS have rigid quality management procedures and feedback to deliver the most precise results to their clients. Each manuscript goes through several levels of editing and proofreading to ensure that the final product won't be subject to misinterpretation by the reader.
These are some of the common documents that require high-quality translations and interpretations:
Medical – Clinical research, trials, white papers, and appointment letters, among others.

Legal – Legal files such as patents, contracts, certificates, and court interpretations.

Immigration – Certificates for birth, death, marriage, or divorce, driving license, academic diplomas, and solicitor documentations.

Education – Exam scripts, journal articles, newsletters, researches, textbooks, timetables, and training materials.

Advertising – Promotional copies, marketing materials, press releases, TV and radio spots, and web pages.

Travel and Tourism – Brochures, holiday guides, maps, restaurant menus, and tours and audio guides.

Financial Services – Contracts, technical documents, financial reports, minutes of the meetings, and negotiation files.

Food and Drink – Labels, business and tax forms, food handling safety codes, inspection laws, and ingredients lists.

Construction – Employee handbooks, health and safety documentation, manuals, and supplier contracts.

Engineering – Machine specifications, operating manuals, plans, technical drawings, patents, and reports.
3. Save Yourself from Tedious Administrative Tasks
It can be tempting to think about hiring a bunch of freelancers to do the job and save money in the process. However, you'll have to spend extra time in coordinating with them about the deadlines, requirements, and other nuances involved with the task; especially for big projects that involve multiple languages and several translators.
Third-party agencies have procedures on how to go about dividing a large translation job and delegating it to people who specialize in those categories. You don't need to deal with tedious administrative tasks, like reading through resumes and cover letters, monitoring their progress, and tracking invoices and payments sent to these freelancers since a translation and interpretation company will do that on your behalf.
4. Take Advantage of Their Tools and File Formats
Instead of investing in your own set of specialized tools for translating documents, especially if you don't need it for your regular operations, it's more prudent to work with translation and interpretation companies that have these tools as well as people who know how to maximize their use. Machine-assisted translation (MT) and translation memory can only go so far in translating files.
Expert translators know when to trust or double-check their output. That's why human intelligence is still necessary for translating and interpreting documents because robots don't have the capacity to understand the nuances of a language even with machine learning and AI.
Plus, an experienced company can extract all the text you need to be interpreted in a web page or file. This includes unseen content such as meta tags, image descriptions, and URLs. Translators can then link those HTML tags to the proper places in the translated documents.
Conclusion
Working with a third-party company gives you access to the best translators. They have procedures in place to make sure that they deliver the most accurate translations for your document to ensure that no misinterpretation would occur in the reader's end.
You also save yourself from investing time on tedious administrative tasks and spending money on specialized tools.
For more articles, visit OD Blog.