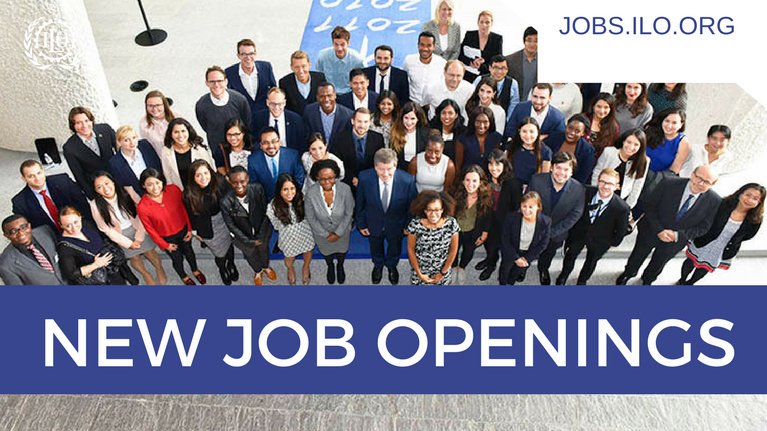 ILO Regional Office for Africa (ROAF) Internship in Communication 2019 (Stipend available)
Deadline: July 31, 2019
Applications are open for the ILO Regional Office for Africa (ROAF) Internship in Communication 2019. The objective of the internship is to gain expertise in the field of Advocacy, communications, translation as well as using the website and social media platforms as communications tools. The position will be located in the ILO Regional Office for Africa (ROAF) in Abidjan, Côte d'Ivoire.
The Communication Intern will work on the project "Accelerating action for the elimination of child labour in supply chains in Africa". The project has the overarching goal to accelerate the elimination of child labour in Africa, through targeted actions in selected supply chains in Côte d'Ivoire, Egypt, Malawi, Mali, Nigeria and Uganda. To achieve this goal, the project has identified four inter-related components (i.e. three outcomes and one cross-cutting knowledge component).
The project will work on a) public policy and good governance; b) empowerment and representation, and c) partnership and knowledge sharing among global supply chain actors working in Africa. In addition, the project will be supported by continuous research and identification of good practices from the project implementation and from other sources. Gender is considered as cross-cutting theme; all outcomes will address gender-strategic needs.
Duties
Providing assistance to collect, write and edit of the project stories from the six countries covered by the project in the Region.
Supporting the production of newsletter, brochures, etc.
Supporting to maintain the Twitter and Facebook account.
Helping with the editing/updating of additional website content information
Assisting in report launches and media enquiries, including media outreach
Helping to develop content including infographics, images and videos for website and advocacy materials
Helping to organize meetings, seminars and events to promote wider cooperation with donors, foundations, the private sector and government partners
Undertaking any other day-to-day Advocacy activities.
Stipend
You should ideally receive funding for your internship through an institution (for example your university/sending institution or a foundation), to cover your subsistence expenses (in Abidjan the stipend is estimated at 377,833 F CFA per months). However, if this is not provided, you will receive this stipend to cover living expenses. If you receive partial funding, ILO will cover the difference to ensure you receive the appropriate stipend per month. Your travel to the duty station will be at your own expense.
Eligibility
Candidate must be enrolled in the final year of a graduate degree programme, or in a higher degree programme, in communications, journalism, arts, social sciences and/or a related field, or have completed such programme no longer than one year ago;
Any relevant work experience or knowledge in social media strategy, communication skills such as digital media, social media, graphic designs and photo editing;
Fluency (both oral and written) in French and English. Excellent drafting skills (both in French and English) are also required
Ability to communicate effectively in writing and verballyShow willingness to acquire new knowledge
Ability to work independently and in a team
Ability to produce quality results under deadlines
Ability to work in a multicultural and multilingual environment
Application
Search for an internship profile via the page on ILO Jobs
Select the internship profile you would like to apply for, and create a profile on ILO Jobs
Complete your candidate profile and apply to the internship profile
Be sure to attach in the last section of the application:

A cover letter

(150-250 words) outlining their reasons for doing an internship

;

A proof of continuing studies (i.e. a letter of confirmation from a university);

A Curriculum Vitae (CV)
For more information, visit ILO Internship.