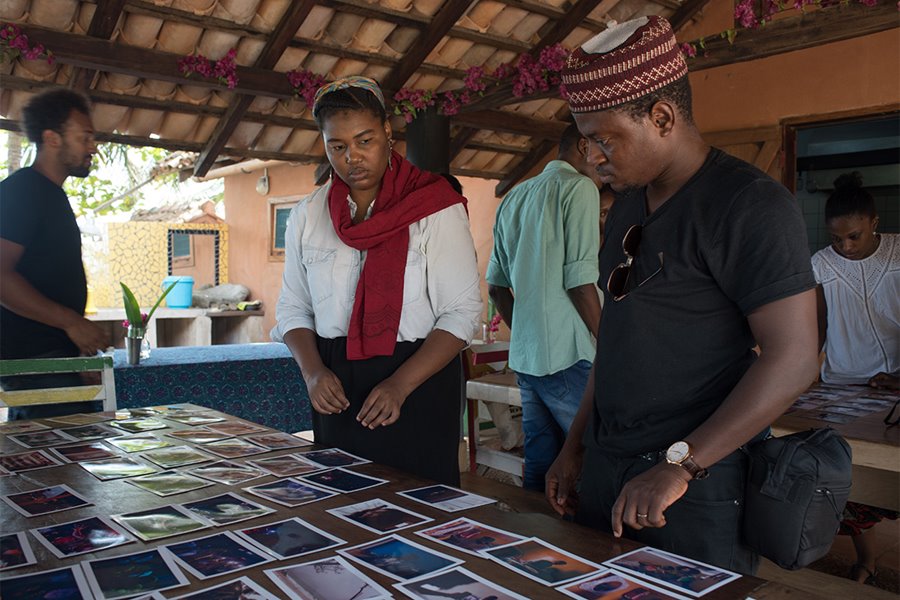 World Press Photo West Africa Visual Journalism Fellowship 2019 (Up to €10,000)
Deadline: October 15, 2019
Applications are open for the World Press Photo West Africa Visual Journalism Fellowship 2019. This program is a one-year fellowship for three emerging visual journalists and storytellers to contribute to investigative journalism in and about West Africa.
This program is for one fellow from each of Burkina Faso, Ghana and Ivory Coast, who will choose stories relevant to their communities in West Africa. These stories will go beyond detailing problems and start investigating the solutions already being embraced by local communities. The fellows will be individuals who already have demonstrable professional skills, possess the vision, determination, and passion for telling the stories that matter, but lack the opportunity, resources, and support to develop their storytelling abilities.
Objective
The objectives of the fellowship are:
Spot the talent: identify three individuals who are emerging visual journalists – individuals already with promising skills who would benefit from taking their storytelling to the next level – from Burkina Faso, Ghana, and Ivory Coast
Unleash their potential: support the fellows in the completion of a long-term investigative project through individual mentoring and financial support where they will investigate a story of their choosing relevant to their communities in West Africa
Develop new storytelling perspectives: foster new approaches to visual journalism that go beyond the repetition of problems to a focus on the solutions that local communities are already embracing
Show their stories: assist both with connections to local media to enable regional publication, as well as promoting their final projects internationally, online and through exhibitions
Expand their network: offer the fellows personal networking opportunities
Create impact: enable new visual storytellers who return to their communities, inspire others, and continue to tell the stories that matter to them
Benefits
The fellowship will include:
A production grant of €5000 to undertake a journalism project of their choosing in their communities in West Africa
A grant of €5000 to help cover their living expenses while they are reporting and producing their story
Workshops on location in Ghana with selected local and international professionals to help plan the fellow's projects and introduce the solutions focus to visual journalism
Mentors who will individually guide the development, production, and post-production of the fellows' project as well as general career advice and coaching
Eligibility
Open to emerging visual journalists who are a national of Burkina Faso, Ghana, or the Ivory Coast;
Candidates can apply themselves or be nominated;
Candidates need to demonstrate their ability as a professional level image maker and their potential as a visual journalist and storyteller.
Application
Candidates must complete an application form and include a:
CV/resume
digital portfolio of visual work
For more information, visit World Press Photo.