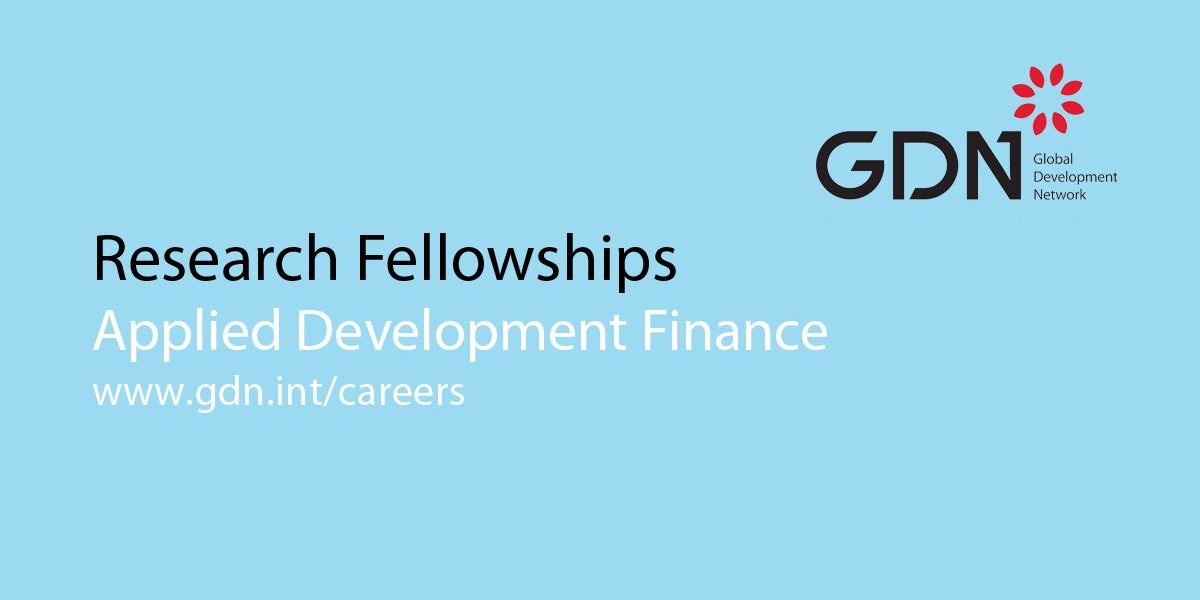 EIB-GDN Fellowship Program in Applied Development Finance 2019/2020 (Grants and stipend up to €25,000)
Deadline: August 2, 2019
Applications are open for the  EIB-GDN International Finance Fellowship 2019/20. The EIB-GDN Program in Applied Development Finance was created to study the impact of projects in African, Caribbean and Pacific (ACP) countries financed under EIB's Impact Financing Envelope.
The program will provide a select group of highly qualified and motivated young researchers a practical opportunity to hone their impact assessment skills, by working on real-world projects in private sector development funded by one of the world's leading financial institutions, under the mentorship of top international experts. The researchers will be inducted into the Program as Candidate Fellows at an inception workshop at EIB Headquarters in Luxembourg City on 21-30 September 2019.
Benefits
For successful candidates, the program offers the following benefits:
Firsthand experience in the rapidly developing fields of Impact Investing and Development Finance;
The opportunity to apply academic knowledge and training to real world private sector development projects;
 Deepening of subject matter expertise in evaluation methodologies, with mentoring from some of the world's leading evaluation experts;
Working with two leading international institutions;
Professional certification;
Inclusion in a knowledge network which can work locally in ACP countries for national and regional development; and
Part-time commitment with excellent financial support.
Financial and Non-financial Support
Each researcher inducted into the program will receive a stipend of €15,000 (to cover time costs), along with a grant of up to €10,000 to cover all direct and indirect expenses of conducting the research (including field trips, data collection and analysis). These will be disbursed in installments through the length of the 12-month program cycle and will be tied to deliverables and contingent upon satisfaction of all program requirements. GDN will provide administrative, management and logistical support.
Eligibility
For the 2019-2020 Program Cycle beginning in September 2019, GDN and EIB are particularly interested in recruiting researchers or research professionals with specialization in International Finance or International macroeconomics. The ideal candidates should be first-rate, early career researchers or research professionals at universities, think tanks, government, development institutions, economic consultancy, or in professional transition.
Open only to nationals of ACP countries. While EIB will make every effort to match location with project assignment, Candidate Fellows may be required to travel to countries outside of their home countries
Candidates should ideally hold or be close to holding a PhD in Economics, Finance or Business with specialization in International Finance or Open Economy Macroeconomics.
The program targets early-career researchers, typically inducting in the 35-40 age-range. However, slightly older, but otherwise qualified, candidates will also be considered
Demonstrated professional written and oral communication skills in English. Some of the projects may be in Francophone Africa or the Caribbean, for which fluency in French or Spanish may be required;
Applications from qualified female candidates are particularly encouraged.
Application
For more information, visit EIB-GDN Program.