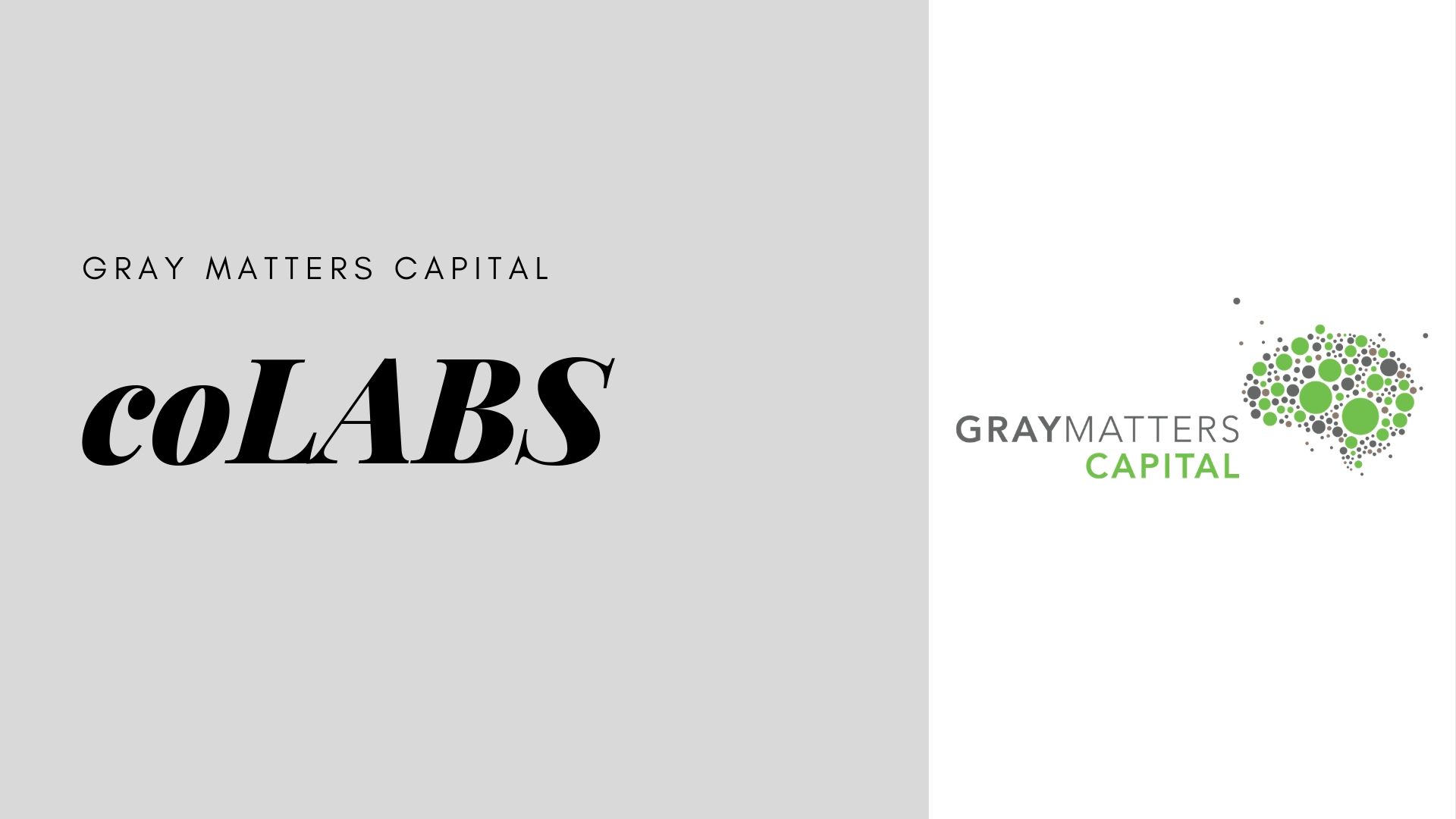 Gray Matters Capital (GMC) coLABS 2019 for early-stage companies (up to $250,000 in seed investment capital)
Deadline: September 30, 2019
Applications for the Gray Matters Capital (GMC) coLABS 2019 are now open. Gray Matters Capital (GMC), through coLABS, is investing in early-stage social enterprises that are creating more inclusive and prosperous futures for women and girls around the world.
coLABS invests in innovative start-ups by providing up to $250,000 in seed investment capital. In addition to the financial support, coLABS also works towards building the capacities of social entrepreneurs and social enterprises by extending advisory support and connecting them with other stakeholders in the social impact ecosystem. In the next investment cycle in Q3 2019, coLABS is seeking to deploy capital to support social enterprises and inviting applications from social entrepreneurs who are solving critical challenges that women across the world face.
Investment
Seed investments of up to USD250,000
Revenue-share investment terms over 5 years (no debt, equity, or grant capital)
12 months of strategic advisory support from recruited industry experts to reach proof-of-concept for your venture
Eligibility
Open to early-stage companies that
Impact on Women – Does your enterprise work towards creating better futures for women and girls?
Scalable – Will your enterprise grow enough within 5 years to reach new markets and exponentially impact the lives of women and girls? Are you ready to scale your business to maximize both social and financial returns?
Innovative – Are you bringing something new to market? Is your innovation disrupting the status quo?
Early stage – Have you tested your idea, seen it to be sustainable? Is revenue-share the appropriate type of investment for your enterprise?
Application
Step 1: Apply: Complete the pre-screen application form and their team will internally review your idea to ascertain the fit
Step 2: Request for Proposal: If your idea meets our criteria, they will reach out to you to submit a formal proposal
Step 3: Proposal Refinement: They will work with you in refining your pitch to meet the provisions of our Investment Committee
Step 4: Bulge: Opportunity to pitch to their Investment Committee
Do you align with their investment criteria? If so, we encourage you to apply for investment consideration.
The deadline to receive applications for Q3 is September 30, 2019.
To learn more about coLABS, please visit https://gmccolabs.com/ or contact [email protected]
For more information, visit coLABS.