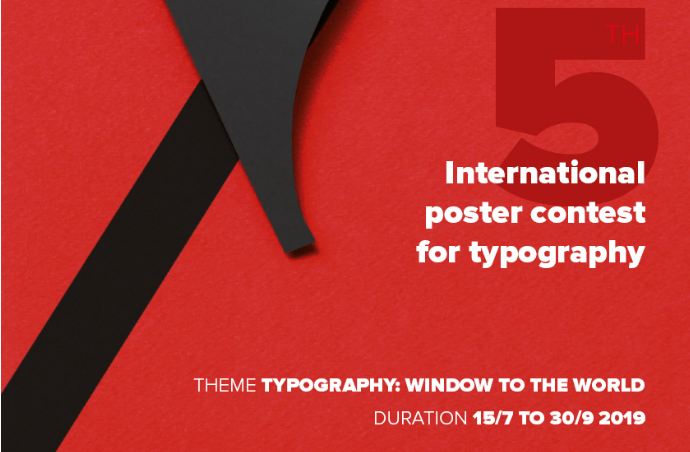 Museum of Typography in Chania 5th International Poster Contest 2019
Deadline: September 30, 2019
Entries are invited for the Museum of Typography in Chania 5th International Poster Contest 2019. Following the great success of the 4th International Poster Contest about Typography, with 570 entries from 51 countries, the Museum of Typography in Chania expands its field of interest and invites artists from around the world to participate in the 5th contest themed "Typography – window to the world".
The invitation is mainly for professionals and students of graphic and visual arts who wish to design an original poster inspired by their homeland, featuring the culture, characteristic monuments – symbols, the natural environment, the history, the people, even the things that need to be changed.
Prizes
The 30 posters selected by the jury will receive honorary distinctions and the top three will receive substantial prizes:
€1,500 for the first winner
€1,000 for the second winner
€700 for the third winner
The awards and prizes ceremony, along with the opening of the exhibition, will take place on Saturday, November 16, 2019, at the amphitheater of the Museum of Typography.
Eligibility
Open to anyone who wants to take part with the possibility of sending only one original project created specifically for the competition;
Employees of "Haniotika News" SA and the "Printing Museum of Yannis & Eleni Garedaki" are excluded from the contest.
Application
Interested parties should send their work to the email: [email protected] Participation must be accompanied by a text file with the name of the author, the place of residence and contact details (telephone and email) and – optionally – a short description of the project (up to 100 words). The name of both files should be the name of the contestants in Latin characters.
For more information, visit 5th International Poster Contest.