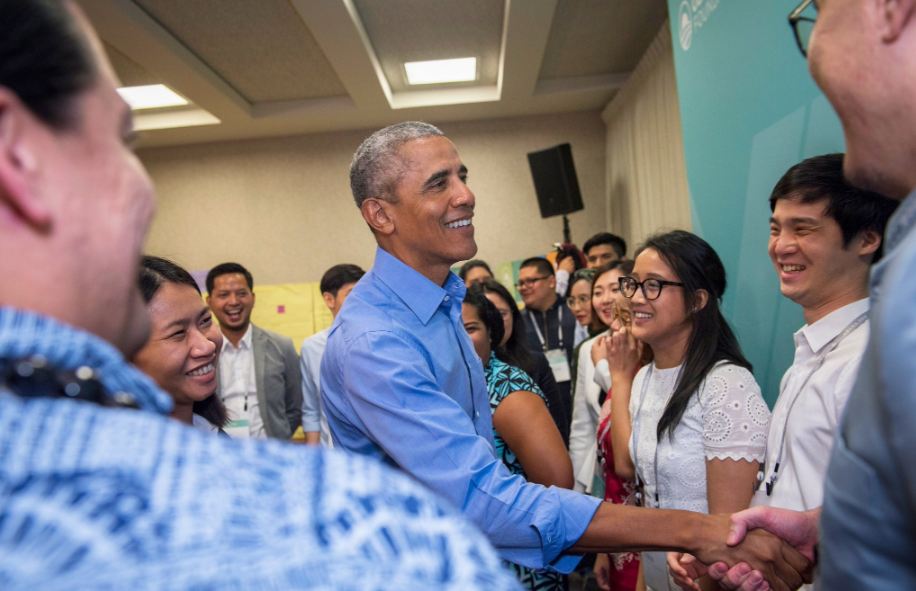 Obama Foundation Leaders: Asia Pacific Program 2019 (Fully-funded to Kuala Lumpur, Malaysia)
Deadline: August 15, 2019
Applications are open for the Obama Foundation Leaders: Asia Pacific Program 2019. This is a one-year leadership development and civic engagement program that seeks to inspire, empower, and connect emerging leaders from across the Asia-Pacific region.
They looking for emerging leaders living in the Asia-Pacific region from a diverse mix of experiences and backgrounds to join the 21 leaders who helped design the year-long leadership program. Are you committed to advancing the common good in your community? Do you have a demonstrated potential for impact? Are you committed to leading with integrity and making values-based decisions? This program might be for you!
Expectations
Leaders are required to participate in an in-person convening from December 10-14, 2019, in Kuala Lumpur, Malaysia. Depending on flight availabilities, some Leaders will have to travel from the 8th, and return home as late as the 16th;
Leaders are required to take part in intense online and virtual programming activities throughout the program year, for approximately eight hours per month. This includes interactive webinars, accountability group meetings, peer review of action plans, and discussions around the values-based leadership and challenges facing ethical leaders;
Leaders are committed to ongoing learning and peer mentoring through in-person gatherings;
As active stewards of the program, Leaders are expected to collaborate with the Foundation to evaluate and refine the program for future cohorts.
Cost
The Foundation covers economy class airfare, ground transportation in Malaysia, and shared dormitory accommodations during the dates of the in-person convening. Leaders are responsible for covering any costs related to acquiring a passport and obtaining a Malaysian visa.
Eligibility
You must be a citizen of a country in the Asia-Pacific region OR an American citizen/permanent resident in Hawaii, Guam, American Samoa, or the Marshall Islands
You must currently reside in an eligible country or territory in the Asia-Pacific region
You must be 24-40 years old
You must be fluent in speaking, reading, and writing English
You must be able to attend an in-person convening from December 10-14, 2019 in Kuala Lumpur, Malaysia.
Eligible Countries
Australia, Brunei, Cambodia, China, Cook Islands, Fiji, French Polynesia, Hong Kong, Indonesia, Japan, Kiribati, Laos, Malaysia, Marshall Islands, Mongolia, Myanmar, Nauru, New Caledonia, Macao, New Zealand, Niue, North Korea (DPRK), Palau, Papua New Guinea, Philippines, Pitcairn Islands, Samoa, Singapore, Solomon Islands, South Korea (ROK), Taiwan, Thailand, The Federated States of Micronesia, Timor-Leste, Tokelau, Tonga, Tuvalu, Vanuatu, Vietnam, Wake Island, Wallis and Futuna.
Application
For more information, visit Obama Foundation.