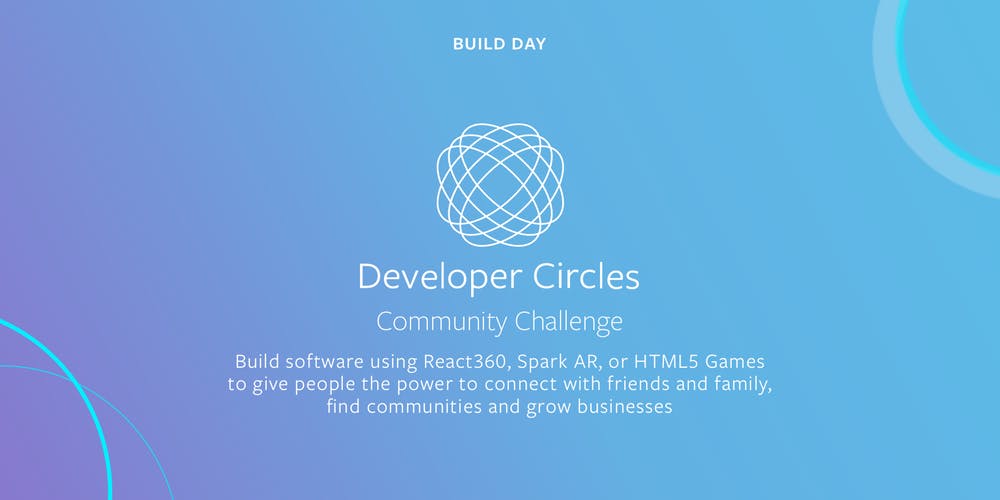 Facebook Developer Circles Community Challenge 2019 ($165,000 USD in prizes)
Deadline: September 20, 2019
Applications are open for the Facebook Developer Circles Community Challenge 2019. The goal of the challenge is to bring together developers from across the globe to build software using React360, Spark AR, or HTML5 Games to give people the power to connect with friends and family, build communities, and grow businesses.
Developers are invited to submit software across one of three categories:
Productivity and Utility
Gaming and Entertainment
Social Good.
Prizes
There are over $165,000 USD in prizes for regional and global winners, with the global first place winner walking away with up to $25,000 USD in prizes.
Eligibility
Open to developers around the world;
Applicants should be at least eighteen (18) years old and the age of majority in his or her jurisdiction of residence;
Build (or update) software that falls into any of the three categories and incorporates at least one of the three featured technologies: React360, Spark AR and HTML5 Games
Judging Criteria
Quality of the Idea (30%): Includes creativity and originality of the idea.
Implementation of the Idea (50%): Includes how well the idea was executed by the developer and the extent to which the Facebook products were leveraged, and considerations for user privacy.
Potential Impact (20%): How much impact the product could have in its stated strategy.
Application
Register for the Developer Circles Community Challenge here.
Join the Developer Community Challenge Facebook Group here.
Join your local Developer Circle to collaborate with other developers.
Check out the Facebook tools you can build with on the Resources tab.
Create a two-minute demo video that demonstrates your solution's features and functionality.
Submit your project to the Challenge website
For more information, visit Developer Circles Community Challenge.