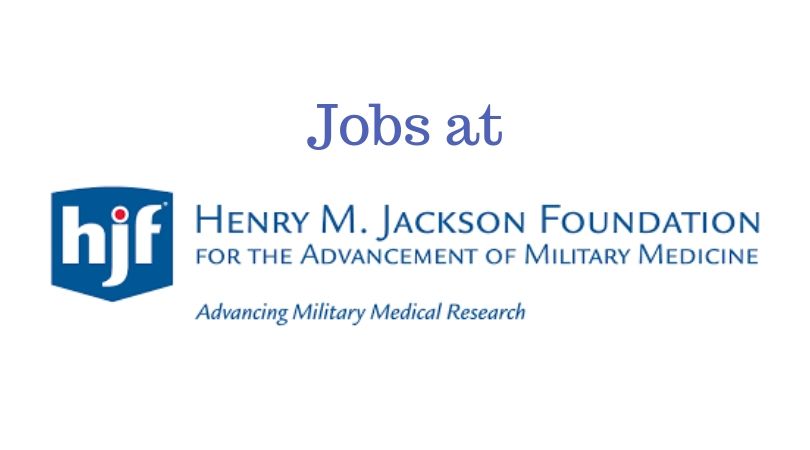 Hot Job: Henry M. Jackson Foundation (HJF) is seeking a Research and Teaching Assistant
Deadline: Ongoing
The Henry M. Jackson Foundation for the Advancement of Military Medicine is seeking a Research and Teaching Assistant to support the Health Professions Education (HPE) group, within the Department of Medicine, at the Uniformed Services University of the Health Sciences (USU) in Bethesda, Maryland. HJF provides scientific, technical and programmatic support services to the Department of Medicine.
This individual will be responsible for data collection, data management, and other tasks related to research and development activities in collaboration with other scientific and technical staff. This individual will also help with teaching in selected courses, as applicable. HPE is involved in a number of departmental, national, and international collaborative programs of research that investigates a variety of questions relevant to HPE.
Their collaborative teams are composed of active duty and civilian faculty members, including physicians, nurses, and PhD-trained health professions education researchers. In this position the incumbent will be central to HPE research data collection, design, execution, interpretation and reporting of research studies that contribute to the team's many programs of research and will support HPE faculty and students. The incumbent will also teach in selected courses based on their area(s) of expertise and interest.
Responsibilities
Helps plan, conduct, complete, and write up investigations designed and led by HPE faculty and students. Assignments require the performance of complex data collection, data entry, data management, and data analyses involving multiple procedures (both qualitative and quantitative).
Plays a vital interfacing role with submissions to the institutional review board (IRB).
Supports grant applications submitted on behalf of HPE faculty and students.
Supports data collection, analysis methods, and interpretation of findings and procedures for various programs of research.
Prepares HPE-related presentations and documents for presentations at national and international scientific conferences as well as publications.
Helps execute and implement scientific research projects.
Collects, enters and manages study data and conducts literature reviews, assembling pertinent scientific information bearing on research programs.
Utilizes computer equipment and software for data collection, statistical analysis, qualitative data analysis, basic graphic design, data storage, and word processing.
Maintains clear and accurate research records, data inventories, and audit trails.
Maintains compliance with IRB data protection protocols and other procedures.
Teaches in health professions education courses in area(s) of expertise.
Performs other duties as assigned.
Eligibility
Applicant must bring to this position a minimum of a doctoral degree in a social or biological science field, plus experience conducting and/or assisting with human subjects research in an academic environment;
4 – 6 years of research experience;
Eligible to obtain a Common Access Card (CAC); eligibility to obtain and hold a Public Trust background;
The optimal candidate will have experience with IRB processes and procedures, as well as experience using quantitative and/or qualitative data analysis procedures;
The candidate must have excellent writing and problem-solving skills;
Extensive knowledge of research processes with human subjects, ability to follow general instructions, good oral and written communication and analytical skills are important qualifications.
Application
For more information, visit Jobs at HJF.