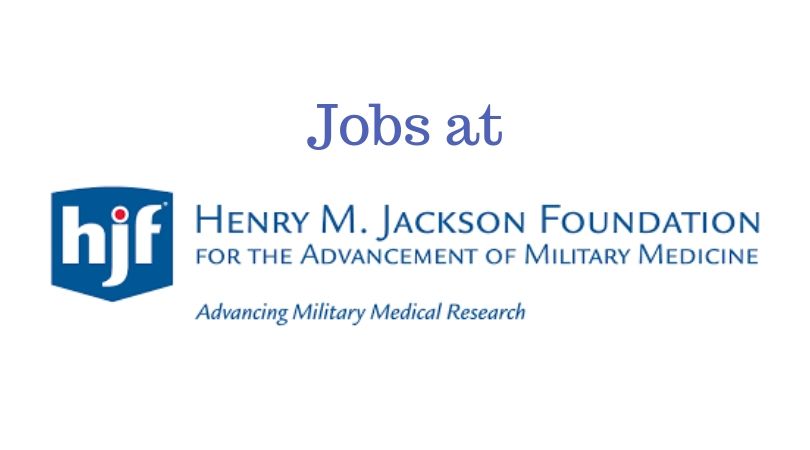 Health Communications Social Media Specialist Job at HJF – Maryland, United States
Deadline: Ongoing
Apply to become the Health Communications Social Media Specialist at HJF. The Henry M. Jackson Foundation for the Advancement of Military Medicine is seeking a Social Media Specialist to support the Consortium for Health and Military Performance (CHAMP), in the Department of Military and Emergency Medicine within Uniformed Services University (USU) at its Rockledge Drive location in Bethesda, Maryland.
The individual will be responsible for communicating general health, human performance, and total force fitness information across CHAMP's social media channels, collects impact data, analyzes engagement and followership, and makes recommendations on improving health commutations to target audience. The selected applicant will work under the general direction of the CHAMP Outreach and Communications Manager, who will evaluate the employee's performance and direct the employee's day-to-day activities.
Responsibilities
Plans health campaigns through social media platforms for CHAMP initiatives to share health and human performance optimization (HPO) information and engages with Department of Defense (DoD) entities/their audience members, and engage with social media users.
Analyzes data provided through social media and Google Analytics to evaluate outreach impact through social media and CHAMP websites.
Develops, implements, and manages CHAMP social media content calendar to post on multiple CHAMP entities across popular platforms such as Facebook, Twitter, and Instagram. Regularly reports on milestones/timetables and conducts continual progress monitoring of CHAMP's social media operations.
Works with subject matter experts to plan, develop, implement and evaluate informational and educational materials intended to reach military audience.
Works with Outreach and Communications Manager to provide technical assistance to internal groups concerning health communication and marketing programs, projects, and strategies.
Monitors social media trends and topics as it relates to Human Performance Optimization and Total Force Fitness, to include in social media strategies and plans.
Responds to social media inquiries in a timely manner and participates in social media meetings with partners, collaborators, and stakeholders.
Ensures compliance with DoD, USU, and local social media/communications policies and guidelines.
Works under supervision of the CHAMP Outreach and Communications Manager on to gauge audience interest and feedback in CHAMP digital presences.
Completes other projects as needed.
Eligibility
Applicant should have a Bachelor's Degree in Public Health, Health Promotion, Psychology, Marketing, Public Relations, Communications, or related degree
Have 2-4 years in the health communications field
Should have knowledge of organizational objectives; ability to meet deadlines of projects; analytical skills; ability to work independently; ability to use sound judgment in solving problems; excellent communication and interpersonal skills
Works as a team player
Have working knowledge of best practices in social media marketing.
Application
For more information, visit Jobs at HJF.