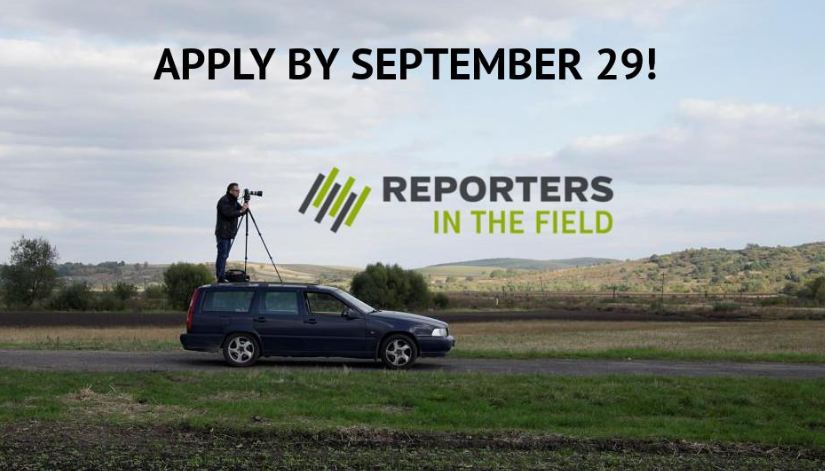 Bosch Stiftung/n-ost Reporters in the Field Journalism Research Grant Program 2019 (Up to €8,000)
Deadline: September 29, 2019
Applications are open for the Bosch Stiftung/n-ost Reporters in the Field Journalism Research Grant Program 2019. The grants are offered to international teams of journalists to realize a crossborder story.
From the European Parliament elections to Brexit to the CumEx-Files: all signs point to the continued significance of crossborder journalism to make sense of complex transnational issues. If you are a reporter who wants to dig deeper and collaborate with others to cover relevant European stories that don't stop at borders – then Reporters in the Field is your journalism grant!
Benefits
Up to €8,000 in research grants per team for a story of your choice
Receive training and feedback from experts and
Become part of a pan-European network of crossborder practitioners
Eligibility
International teams with professional freelance or staff journalists who work for established media outlets (no matter if print, photo, broadcast, web, or cross-media) are eligible. No age limit applies.
The grant can only be transferred to individuals, not to NGOs, companies or media outlets. Please be aware that the grant is subject to the taxation laws of your country.
Your team and story must be based mostly in at least two of the following countries: Albania, Andorra, Armenia, Austria, Azerbaijan, Belarus, Belgium, Bosnia and Herzegovina, Bulgaria, Croatia, Cyprus, Czech Republic, Denmark, Estonia, Finland, France, Georgia, Germany, Greece, Hungary, Iceland, Ireland, Italy, Kosovo, Latvia, Liechtenstein, Lithuania, Luxembourg, Malta, Moldova, Monaco, Montenegro, Netherlands, North Macedonia, Norway, Poland, Portugal, Romania, Russia, San Marino, Serbia, Slovakia, Slovenia, Spain, Sweden, Switzerland, Turkey, Ukraine and United Kingdom.
Selection Criteria
Feasibility – Research & Publication: How likely is it that you complete the story as planned? How will you find the right protagonists and sources? Could there be any foreseen problems? How will you achieve to publish for a broader audience?
Relevance: How does the story contribute to crucial current questions – in all of the countries where it is set? Does it fulfill a watchdog function? Will it illustrate relevant topics? Is there a reason why it needs to be done now?All forms (investigative, portrait, documentary, …) are given the same chance to be funded.
Cross-border effects: Why is this a true crossborder story? Does it have a European perspective? Reach an international audience? Ideally, each part of the research adds different components, information and perspectives. If you compare two or more countries: what makes this comparison organic?
Originality: Do you feel the story covers an underreported topic? Will it surprise the audience and offer facts they didn't know yet? Does it include new technical research possibilities or unusual protagonists?
Team structure: Show that your team is capable to do this story! Do you have the local expertise needed? Did you already work together? Is every relevant task covered? Do you feel that everybody's role is clear and feasible?
Application
Team up with your colleagues and designate a project leader, who will act as your representative for all correspondence, administrative and budgetary purposes.
Prepare your application in English using the application form. You can save your application before submitting it.
Submit one joint application for your team and make sure to include CVs and further information on the individual team members by September 29. Applications sent via e-mail or post will not be considered and cannot be returned.
Save the Date of the kickoff meeting in Berlin (mandatory): November 29 – December 1, 2019)
For more information, visit n-ost Grant.