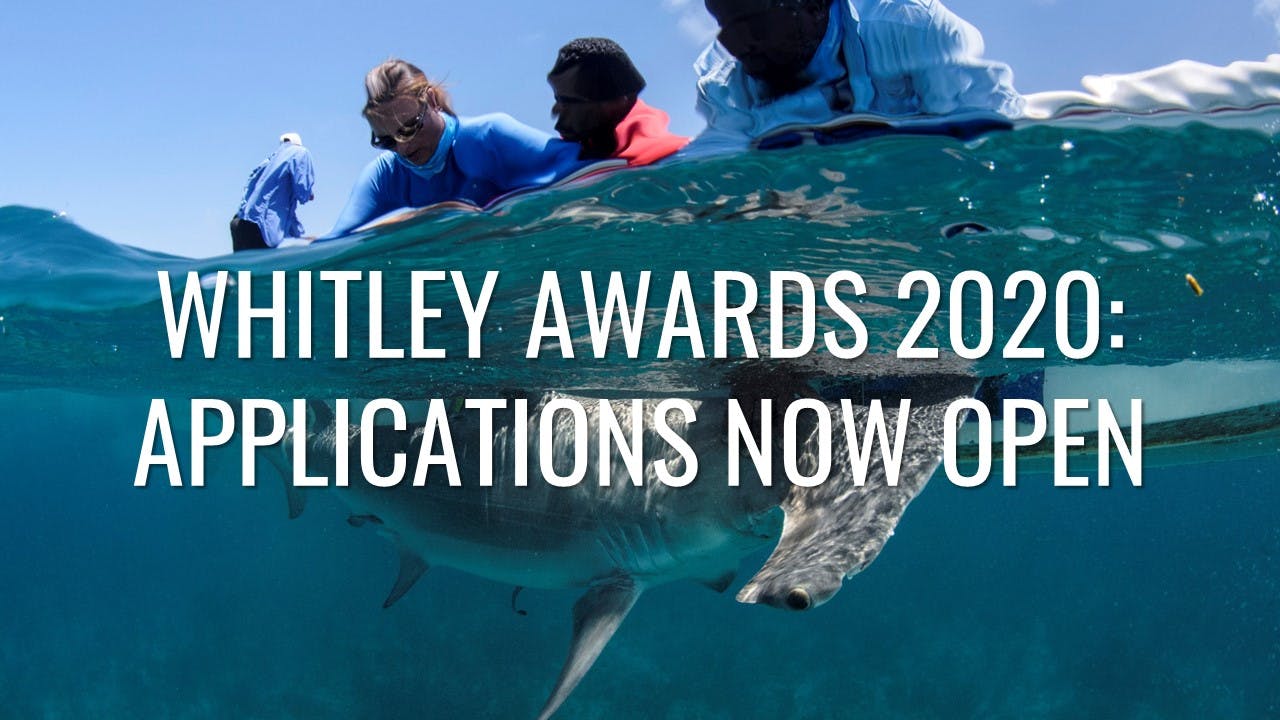 Whitley Awards 2020 for Mid-career Conservationists (Up to £40,000 GBP)
Deadline: October 31, 2019
Applications for the Whitley Awards 2020 are now open. The Whitley Awards are for dynamic mid-career conservationists who are leading wildlife conservation projects in developing countries. Winners tend to be nationals of the country in which they are working, and are looking to scale up work that is proven to be effective and would benefit from further funding and profile boost.
Winning a Whitley Award is not just about receiving financial support; it comes with a significant boost in profile and provides an international stage for winners to draw attention to the environmental issues they face. Winning a Whitley Award can increase visibility, generate local and national pride and catalyse political action to support conservation leaders and their NGOs.
During the Awards week, winners receive professional media and speech training to enable them to effectively communicate their important work and inspire further philanthropic support. Tailor-made films narrated by WFN Trustee, Sir David Attenborough, PR assistance and publicity materials are distributed to the UK and overseas media to raise awareness and champion their success.
Awards
The awards are worth £40,000 GBP in funding to be spent on projects over one year.
Eligibility
Open to wildlife conservation projects led by local leaders based in countries that are not defined as a High Income Economy by the World Bank. Exceptions to this criterion include Equatorial Guinea and certain island nations in the Caribbean.
Projects must involve local communities at the grassroots level and deliver practical action that is founded on science.
Applicants must be good communicators and passionate leaders and must be able to communicate in English.
Whitley Awards are won by individuals backed by an appropriate team/organisation. Individuals working in isolation and team/joint entries are not eligible.
Application
Download the Application Form, Budget Template AND Application Guidance. Please note, your application cannot be completed successfully without following the Application Guidance.
Email your completed Application Form, Budget Template, photographs and supporting documents to [email protected] Please ensure all emails are marked with the subject line 'WA20 application' and include your name.
For more information, visit Whitley Awards.