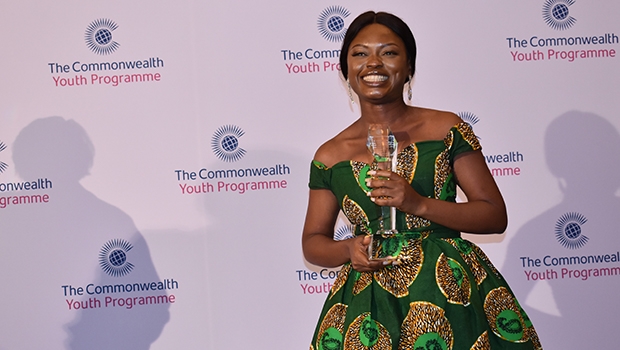 Commonwealth Youth Awards 2020 for excellence in development work (Win cash prizes and trip to London)
Deadline: October 31, 2019
Nominations for the 2020 Commonwealth Youth Awards are now open. The Commonwealth Youth Awards for Excellence in Development Work 2020 will recognise the contribution of young people towards achieving the Sustainable Development Goals.
The Commonwealth Youth Awards recognise the exemplary work undertaken by young people across the 53 member countries. The awards will see winners awarded a cash grant to scale-up development work benefiting their communities. The awards are being delivered in partnership with the Commonwealth Youth Council and the Commonwealth Youth Networks.
The awards launch coincides with the Commonwealth Asia Region Senior Officials From Youth Ministries Meeting – an event which will allow participants to assess progress on agreed youth policy priorities and finalise a regional strategy aimed at improving the wellbeing and livelihoods of Commonwealth young people.
Benefits
Sixteen finalists will be shortlisted from four Commonwealth regional categories: Africa and Europe; Asia; the Caribbean and Canada; and the Pacific. A winner will be selected from each region, and one exceptional entrant will be awarded the Commonwealth Young Person of the Year.
Regional winners will be invited to an awards ceremony in London on Commonwealth Day 2020.
This year's finalists will receive a trophy, a certificate and cash grants to help them continue their development work. All finalists will be awarded £1,000. Each selected regional winner will receive an additional £2,000. The Commonwealth Young Person of the Year will also receive an additional cash grant of £2,000.
Eligibility
Award, nominees must be:
aged 15 to 29 years;
a citizen of a Commonwealth member country;
been engaged in development work for more than 12 months – either in a professional or voluntary capacity;
have a strong track record of implementing innovative ideas and linking their development work and its impact to one of the 17 SDGs;
and have demonstrated an understanding of the importance of youth engagement in key areas of development.
Entrants can nominate themselves or be nominated by someone who is not a relative and who can testify of the impact of their work.
NOTE:
Be mindful that the Award is given for excellence in development work and for measurable impact and tangible results
The nominee must be a Commonwealth citizen and the development work conducted in a Commonwealth country for you to be eligible to apply for the Awards
The nominee should not be older than 29 years on 31st December 2019;
You cannot edit your entry after submitting it, so ensure you cross check your application well before submission.
Please make sure all personal details are entered accurately, including contact details, as this may be used in the awards adjudication process.
Application
Entries must be received online via the link by 23:59 GMT on 31 October 2019.
Please note the entry deadline, this date is final and there will be no extensions provided. The system will automatically prevent entry submission after the deadline.
Regional Finalists announced: February 1st 2020
Awards presentation ceremony: March 12th 2020
Click here to apply or nominate.
For more information, visit Commonwealth Youth Awards.