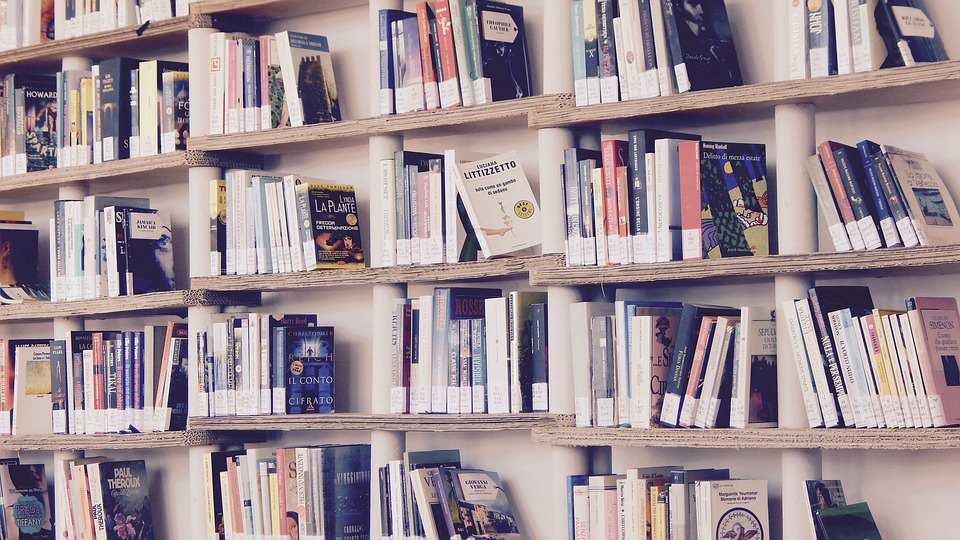 On a Tight Budget but Want to Buy a Book? Here's How
Reading can be considered as your ticket to different places and your passport to knowledge and wisdom. It is a rewarding activity and can be considered an intellectual investment. Many of us have a passion for reading, but a large number of us are sidelined from reading our favorite books and novels because of a significant limiting factor: cost.
Nowadays, paperback novels cost around $10. Bigger, hard-bound or soft-bound books cost as high as $30. College textbooks can be a significant headache if you don't know a few tricks. If you come to think of it, buying all the books you wanted would have taken a large chunk of your expenses. However, there are several ways that you can buy a book even if you are on a tight budget. 
Go To a Book Fair
Book fairs are great events to buy books, especially new ones. These events often feature a wide selection of books, even upcoming ones. It's also a chance to get to meet different authors, both established and emerging ones. You'll get to be acquainted with different genres, ranging from the ones you love to the ones you may not be familiar with. Being exposed to a wider array of genres can also help you appreciate different types of literature, writing styles and also widens your reading horizons. You just need to remember to stick to your budget and not be overwhelmed by the numerous books on display and the festive mood. Aside from the variety of books available, another good thing about book fairs is the varying prices of books. Not all books for sale are as pricey as you may think. There are also bargain-priced books that you can find. Just stick to the budget and the book you intend to buy. 
Buy Used Books
One of the common misconceptions is that used books are not as good as new ones. When it comes to appearance and packaging, new books are definitely more attractive than used ones. However, when it comes to readability and content, both types are relatively the same. The good thing about used books is that they are cheaper and more practical. If you are a college student or someone taking a crash course, you don't need to always secure a new book for your subjects. If you are looking where to buy cheap textbooks, you can buy used books from friends who are former students or look for websites and apps that sell used books. There are a lot of reputable websites and apps you can choose from to get the books that you need.                
Go For Book Rentals
If you are the type that loves to read but doesn't have the space to keep your books at home, renting a book can be a good option. Renting books are good for you if you want to keep a mental repository of the stories you have read and the knowledge you have gained without having to take up shelf space at home. Also, if you are an avid fan of certain authors from a particular genre, you'll find book rentals can make your book collection goals a reality even if you're constantly on a budget. Again, a good memory plays a key role as you get to follow the entire story of a book series and you also unravel the true plot of a trilogy or installments of a multi-part novel series. You'd be surprised how much information you can retain in your mind. When it comes to talking about the books you love with friends, you can astound them with how much you know about them, even if you don't get to hold these books. You won't have to worry about losing your book or when the next copy will be available. You just need to make sure that you return the books you rented on to avoid penalties.
Go for E-Books
Another space-saving tip for acquiring knowledge and knowing your favorite stories is subscribing to e-books. Electronic versions of the books, novels or periodicals you love can be available online, and in the comfort of your desktop PC or laptop. Thanks to advancements in technology, e-books and e-novels are also available on tablets and mobile devices. There are even apps that offer mobile reading services much like e-books. Be sure to get your e-books from reputable and trustworthy websites, as electronic copies tend to be susceptible to copyright infringement. This happens when final drafts made by authors get "leaked" on the internet before the actual release of their books or novels. Infringements such as this can hurt the authors' credibility, reputation, and finances. Also, the publishing industry can suffer from unscrupulous practices of some e-book sites and affect their revenues.
Head to the Library    
The library is actually a great place to find books that are useful to you. This option is perhaps the most cost-effective among the aforementioned options. Nearly all of the local public libraries are offering their books free of charge or if they have fees or charges, it will be very minimal. However, not all public libraries are created equal. Some may have a wide variety of books filling their bookshelves, while some other libraries offer a limited collection of books. Your library card can be put to good use by checking out books in the local library.
If your local library is part of a larger system of libraries, you can make use of an inter-library loan to borrow the book you want. There can be cases when the book you wish to borrow is not available in your local library. You can ask a librarian for that book that isn't available in your area and from there, the librarian will then input the title of the book you are looking for on the computer to request other library branches for a copy of your requested book. When you're done reading the books you borrowed from the library, the process is the same whether the book comes from your local public library or from another library branch – you return the books to your local branch. 
A tight budget shouldn't be a hindrance to buying the book you want. There can be creative ways to save when buying books. You just need to inquisitive and aware of the resources available around. If you are a student, the school has a library where you can borrow books or has other students that are willing to lend or sell their books to you. If you have a hobby of reading, you can make use of the different available resources for buying books online or in stores. You can always find ways to buy books with due diligence and effort.
For more articles, visit OD Blog.