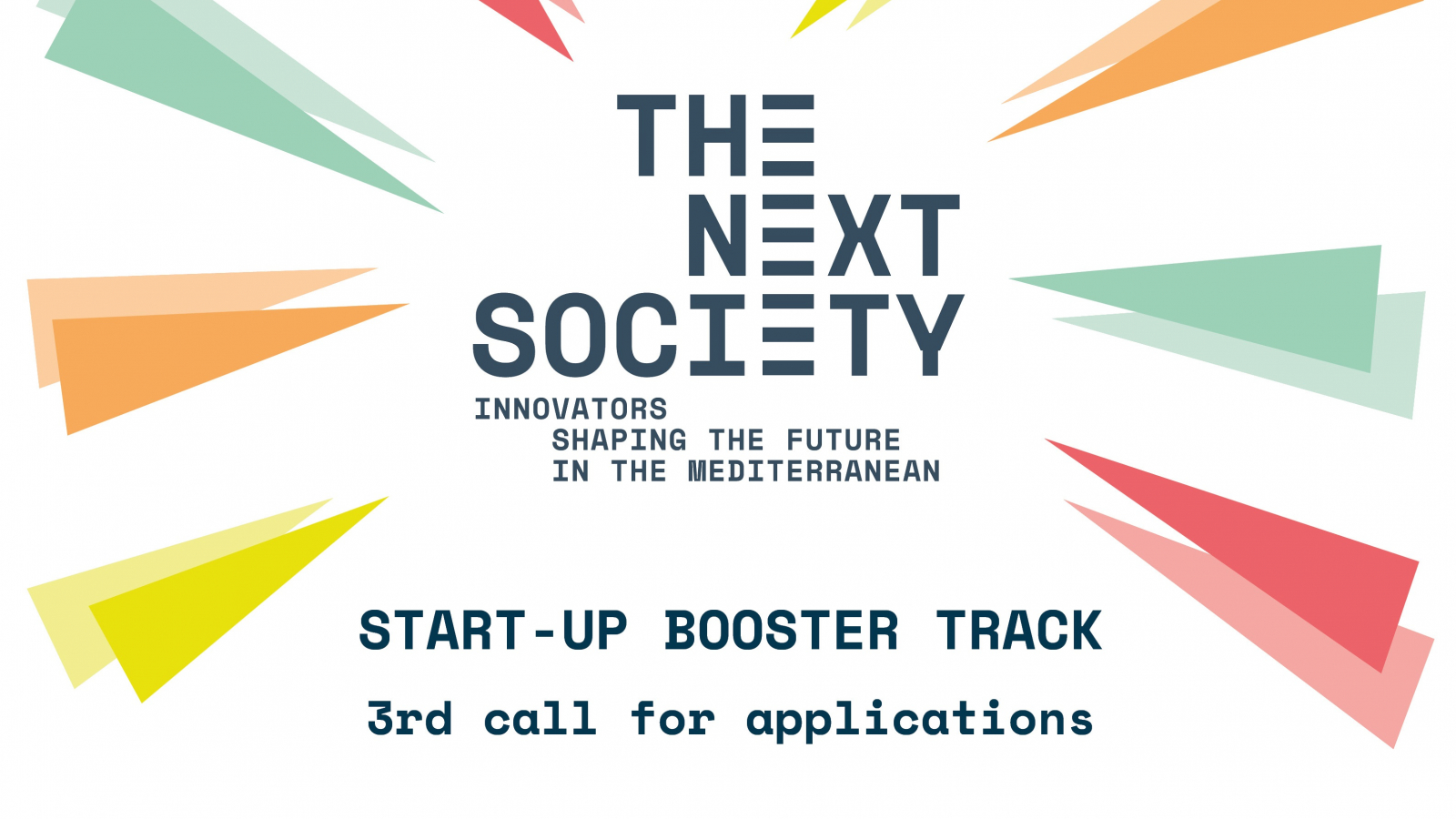 NEXT SOCIETY Start-up Booster Track 2019/2020 for Entrepreneurs in the MENA region
Deadline: October 15, 2019
Are you ready to take your start-up to the next level? Apply for the NEXT SOCIETY Start-up Booster Track 2019/2020.  THE NEXT SOCIETY launches its 3rd call for applications to join the Start-up Booster Track, the tailor-made support programme for entrepreneurs in the MENA region.
Through this call for applications, talented entrepreneurs and innovative businesses will be selected to form the 3rd promotion of start-ups that will benefit from the programme to boost their innovative solutions.
THE NEXT SOCIETY is an open community of change-makers engaged in innovation and economic development. It gathers entrepreneurs, investors, corporates, NGOs, public and private innovation, research and economic development hubs from Europe and the Mediterranean countries. THE NEXT SOCIETY launched a four-year action plan (2017-2020), co-funded by the European Union up to 90% for a global amount of EUR 7.8 million.
Benefits
THE NEXT SOCIETY Start-up Booster Track offers tailor-made support to Mediterranean startups to help them go international and raise funds through workshops and training sessions, immersion into foreign markets and incubation in European innovation hubs, meetings with investors and long-term coaching by committed mentors.
Eligibility
Open to start-ups established in Algeria, Egypt, Jordan, Lebanon, Morocco, Palestine or Tunisia.
The startups should have impact-driven solutions, products or services in the following areas:

Tech & Software
Food
Environment
Energy
Health
Social & Culture

Entrepreneurs need to be able to pitch in English (support services are delivered in English).
Application
Fill up the application form
Don't forget to record a short video (no longer than 2 minutes) where you tell more about your project, your strategy and your team!
For more information, visit NEXT SOCIETY Start-up Booster Track.