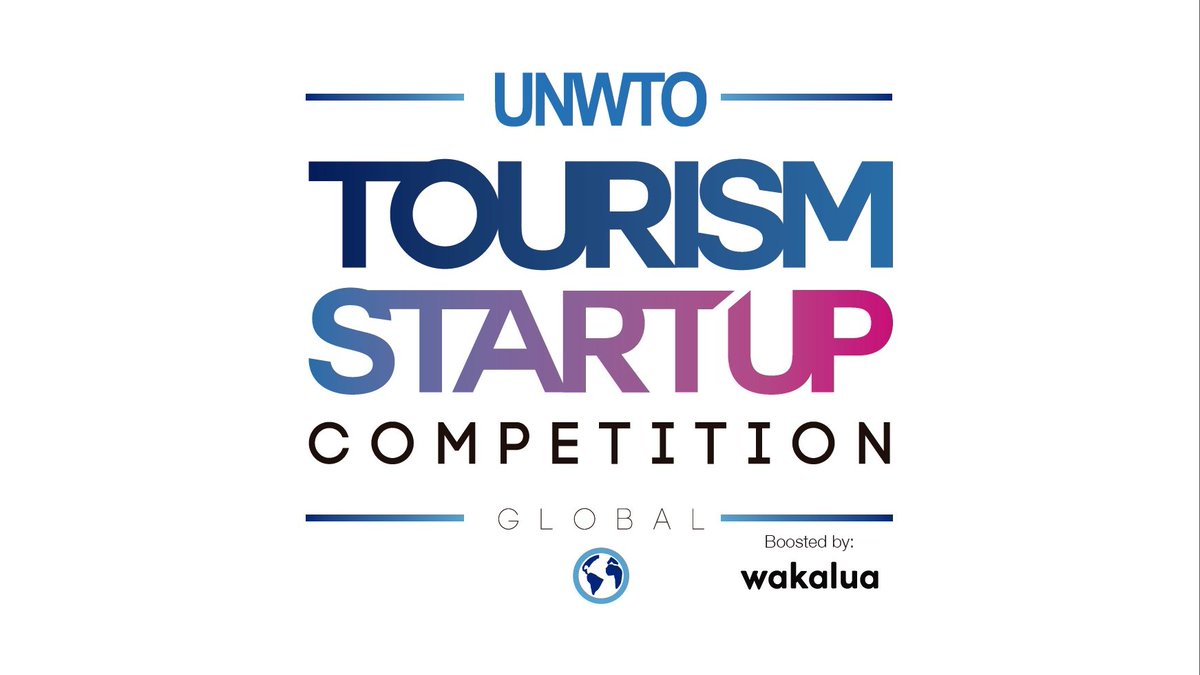 2nd UNWTO Tourism Startup Competition 2019 (Win a trip to Madrid, Spain and the opportunity to scale your project)
Deadline: November 15, 2019
The World Tourism Organization (UNWTO) and Globalia, in collaboration with Wakalua Hub invite applications for the 2nd UNWTO Tourism Startup Competition, the world's largest initiative dedicated to identifying the startups that will lead the transformation of the tourism sector! The UNWTO Tourism Startup Competition is a global initiative which aims to find and foster the development of startups looking to lead the transformation of the tourism sector.
For the second straight year, the World Tourism Organization (UNWTO) is running the world's largest startup competition in tourism boosted by wakalua, the global tourism innovation hub. Together with their corporate partners thy want you to tackle the core concepts of travel shaping the sectors future. Beat your competition with the most disruptive, innovative and sustainable solution and become the next game changer in tourism.
Challenges
Join one of their five partner boosted challenges and compete to scale-up your startup.
Deep Tech: Location & Geolocation Data
Smart Mobility
Rural Development
Disruptive Hospitality
Smart Destinations
Awards
Pitch & Connect: Be one of the top 3 challenge finalists to pitch in front of investors, mentors, leading corporates and international tourism stakeholders during the Grand Finals – one per corporate challenge – in Madrid, Spain, on 21 January 2020.
Network: Gain a fully sponsored trip and free access to exclusive networking opportunities with tourism leaders and global tourism stakeholders during the Madrid International Tourism Trade Fair 22-26 January 2020 (FITUR).
Pilot & Mentorship: As a winner you will have the opportunity to design a pilot project with the corporate leading your challenge and receive world class mentorship.
Pilot & Scale-up: Win the special award on Sustainability and run a pilot with Globalia, leading tourism corporation in Spain and Latin America, including a 6-week scale-up programme at the wakalua hub in Madrid, Spain.
Eligibility
They are looking for startups that:
Are both for-profit and non-profit projects
Are in the Early Stage or Series A Stage
Are innovative in nature and provide value-added and sustainable solutions for the tourism sector
Have potential for scalability and a vision to grow internationally
Have a business plan
Evaluation Criteria
Your startup will be evaluated on the following criteria:
Business Model
Potential Impact
Scalability
Sustainability
Team profile
Application
Be the next game changer in tourism. Scale your startup. Join the 2nd UNWTO Tourism Startup Competition.
For more information, visit Tourism Startups Competition.