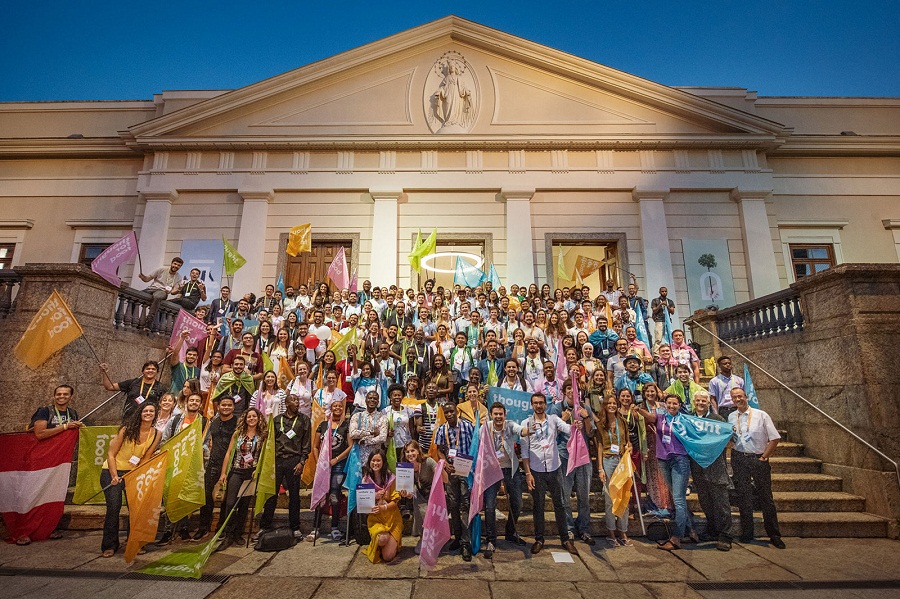 Thought For Food Challenge 2019/2020 for Changemakers (up to $25,000 in prizes)
Deadline: January 24, 2020
Applications are open for the Thought For Food Challenge 2019/2020. The TFF Challenge is an annual collaborative prize competition that creates successful, socially responsible food and agriculture startups in all parts of the world.
The TFF Challenge calls on the next generation of changemakers from all parts of the world to create breakthrough solutions for sustainable and inclusive food systems. They are looking for locally-relevant solutions that address a wide range of pressing challenges across all parts of the food value chain—from production to distribution through to consumption and waste.
The Challenge is sponsored by the Thought For Food Foundation, a non-profit charity incorporated in Delaware, USA. The Foundation receives financial support from numerous organizations and businesses that help support Foundation's mission.
Prizes
By signing up, you will gain access to the TFF Digital Labs and have the chance to win travel, perks and cash prizes.
The Grand Prize winner will receive $10,000 USD in grant money to use solely for the purpose of their project
The Runner Up will receive $7,500 USD in grant money to use solely for the purpose of their project
Foundation partner organizations such will award additional cash prizes – these include:

the Kirchner Award winner will receive $5,000 USD in grant money to use solely for the purpose of their project, selected by the Kirchner Food Fellows and their independent criteria.
The Borlaug Foundation Take it to the Farmer award winner will receive $2,500 USD in grant money to use solely for the purpose of their project, selected by an independent committee determining which innovation most impacts farmers.

Other cash prizes may be added at a later stage.
Eligibility
Open to individuals between the ages of 18 and 40 at time of entry;
In order to participate, teams must be comprised of at least 2 and no more than 5 eligible participants;
Teams may be comprised of eligible participants from the same or different disciplines, communities, countries, universities, etc.;
Only one entry per team;
Employees, vendors and contractors of Foundation and of Foundation donors or their affiliates are not eligible to enter or win.
Judging Criteria
Innovative solutions: TFF commits to being on the cusp of new idea generation. Leverage breakthrough technologies and business models to create a project that is fresh and exciting, in a way that has never been seen before.
Implementation & scalability: Food security solutions require short, medium, and long-term goals that shouldn't end when our competition is over. The project should be implementable, with scalability potential that puts sustainability first.
Uniqueness: The project should stand out among the wide-array of proposals we see, providing game-changing solutions and embodying a "wow" factor in terms of presentation, so that it gets noticed in a noisy world of innovation and startups.
Team spirit: Being an innovator and an entrepreneur is one of the most exciting and rewarding things one can do. However, it is also a long and demanding journey. The team needs to demonstrate that it is able to withstand these challenges and deliver a solution that will improve lives.
Application
For more information, visit TFF Challenge.