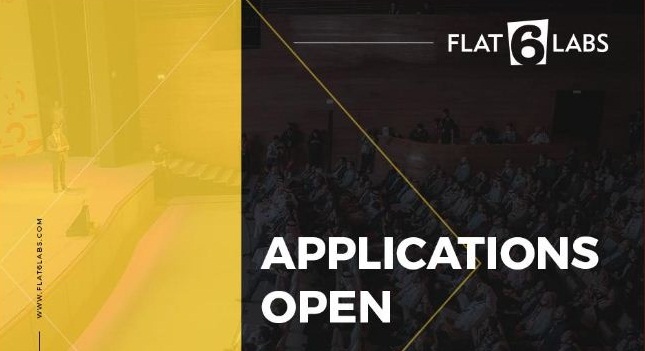 Flat6Labs Cairo Accelerator Program 2020 for Egyptian Entrepreneurs
Deadline: December 21, 2019
Applications are invited for the Flat6Labs Cairo Accelerator Program 2020 for Egyptian Entrepreneurs. The Flat6Labs Cairo fosters and invests in bright and passionate Egyptian entrepreneurs with cutting-edge ideas. Launched in 2011 as the first Flat6Labs office in the MENA region, Flat6Labs Cairo supports and encourages entrepreneurs throughout the critical first steps of development. Each cycle, they select 8-10 promising teams to join the Flat6Labs Cairo program.
Essentially, they help each startup define their product, develop their core value propositions, construct a well-balanced business plan, and commercialize their enterprise in order to receive follow-on funding.
At the end of each cycle, Flat6Labs Cairo holds a Demo Day event, where teams are given the opportunity to showcase their products to potential investors and the media. If any of the teams has been successful in its bid to establish a fully furnished enterprise with promising market potential, it will graduate from Flat6Labs and receive additional funding to establish its enterprise. The solid interactive program has one goal: to create an independent, successful company led by a team capable of making informed decisions.
Benefits
Once a team is selected to join the Flat6Labs Cairo Accelerator program, they receive:
Cash-funding (EGP 500,000 – EGP 750,000)
Strategic mentorship
Office-space
Entrepreneurship-focused business training
Hands-on market and business model deep dives in partnership with the accelerator team
Subject matter one to one sessions, and
A multitude of perks and services from partners (over $300,000+).
They support startups through a vast network of entities, partners, educational institutions, advisers, mentors, coaches and investors. This offering and partnership with the startups is in exchange for a fixed 10% equity in each startup.
Eligibility
The applicant must be fully dedicated to the duration of the 4 month program.
The applicant should be based in Cairo during the 4 month program period.
The applicant must read and agree to the terms outlined in the standard Term Sheet.
Application
For more information, visit Flat6Labs Cairo Accelerator Program.