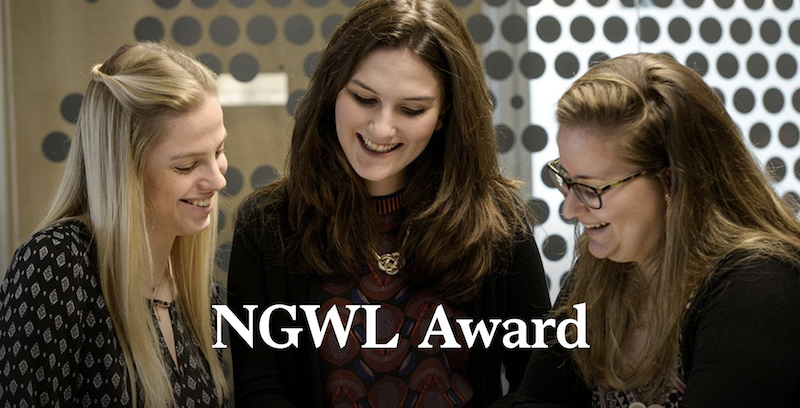 McKinsey Next Generation Women Leaders Award 2020 for Asia Pacific, Europe, Middle East & South America
Deadline: November 11, 2019
The McKinsey Next Generation Women Leaders Award 2020 is now open. The Next Generation Women Leaders award is a scholarship designed to recognize talent and support students who would like to maximize their own potential. The NGWL award is intended for students outside of North America and Africa. It is one of many worldwide programs aimed at helping individuals get to know McKinsey better.
McKinsey passionately believes in developing outstanding female leaders and promoting gender diversity, both at their firm and in the world at large. They invite you to take the next step of your own leadership journey with them.
About
The first Next Generation Women Leaders (NGWL) event took place in Paris in 2012. The event brought together individuals who self-identify as female from across Europe and the Middle East who enjoyed three days of inspirational workshops, discussions, and networking. Over the years they have run additional initiatives to further support women's leadership under the NGWL umbrella: events in Paris, Washington, D.C. and Sao Paulo and the NGWL award.
The NGWL event is an exclusive three-day workshop in which attendees explore the importance of women in leadership and refine their own leadership skills. The NGWL award is a financial scholarship combined with individual mentorship from McKinsey consultants.
Benefits
Recipients will be awarded:
a scholarship of 2,000 Euros (or its equivalent in a local currency) towards the cost of tuition, summer employment, volunteer work, research, or any other initiative supporting your academic and/or professional development
individual mentorship from McKinsey consultants to support you as you consider your academic trajectory and career aspiration
an invitation to a local McKinsey event or an office visit
Eligibility
Open to current students working towards a Bachelors, Masters or PhD, from any discipline or background and who self-identify as female.
They are looking to get to know women who:
have an outstanding record of academic and/or professional achievements
have a proven record of leadership in an academic and/or professional setting
thrive when working with other people
actively seek ways to maximize their own potential
enjoy problem solving and creative thinking
want to use their talents to make positive changes in their lives and their communities
Apply if you:
want to be inspired to make a difference
want to learn more about the work we do at McKinsey and what being a consultant really means
want to grow via training and feedback
Application
To apply please submit:
Your CV in English including details of your education (including grades), any work experience as well as any extracurricular activities and achievements
A cover letter in English (1-page max) including a paragraph about your most notable accomplishment and a paragraph describing how you would benefit from receiving the award
Academic transcripts (do not need to be in English) depending on your office preferences (please see details below)

Austria, Denmark, Finland, Germany, Netherlands, Norway, Sweden require academic transcripts from high school onwards
Asia and Pacific, Belgium, Czech Republic, Hungary, Italy, Luxembourg, Russia, Spain, Switzerland require university transcripts
For other offices, academic transcripts are optional, but please include relevant grades in your resume
They invite applications from women who are:
Current students working towards a Bachelors, Masters or PhD, from any discipline or background based in one of the participating locations
For more information, visit McKinsey NGWL Award.