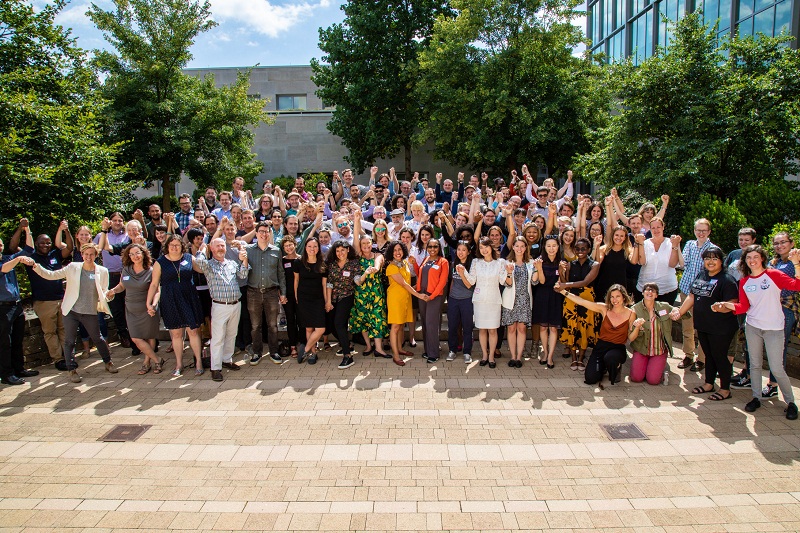 Berkman Klein Center for Internet & Society at Harvard University Fellowship 2020-2021 (Funding available)
Deadline: January 31, 2020
Applications are now open for the Berkman Klein Center for Internet & Society at Harvard University Fellowship 2020-2021. This opportunity is for those who wish to spend 2020-2021 in residence in Cambridge, MA as part of the Center's vibrant community of research and practice, and who seek to engage in collaborative, cross-disciplinary, and cross-sectoral exploration of some of the Internet's most important and compelling issues.
Inspired by their mission statement, the Berkman Klein Center's fellowship program provides an opportunity for some of the world's most innovative thinkers and changemakers to come together to hone and share ideas, find camaraderie, and spawn new initiatives. The program encourages and supports fellows in an inviting and playful intellectual environment with community activities designed to foster inquiry and risk-taking; to identify and expose common threads across fellows' individual activities; and to bring fellows into conversation with the students, staff, faculty, and broader community at the Berkman Klein Center.
From their diverse backgrounds and wide-ranging physical and virtual travels, Berkman Klein Center fellows bring fresh ideas, skills, passion, and connections to the Center and our community, and from their time spent in Cambridge help build and extend new perspectives and actions back out into their home networks, communities, and fields.
Benefits
Stipend: To make Berkman Klein fellowships a possibility for as wide a range of applicants as possible, in the 2020-2021 academic year they will award a small number of stipends to incoming fellows selected through the open call for applications. This funding will be awarded to select people from communities who are underrepresented in fields related to Internet and society, who will contribute to the diversity of the Berkman Klein Center's research and activities, and who have financial need.
Office and Meeting Space: They endeavor to provide comfortable and productive spaces for coworking and flexible use by the community. Some Berkman Klein fellows spend every day in the office, and some come in and out throughout the week while otherwise working from other sites. Fellows are supported in their efforts to host small meetings and gatherings at the Center and in space on the Harvard campus.
Access to University Resources

Library Access: Fellows are able to acquire Borrowing Card privileges with the Harvard College Libraries, and are granted physical access into Langdell Library (the Harvard Law School Library).
Courses: Fellows often audit classes across Harvard University, however must individually ask for permission directly from the professor of the desired class.
Campus Resources: Fellows are welcome and encouraged to connect with Harvard University's countless research centers, initiatives, resource groups, associations, organizations, and specialized offices.
Eligibility
Open to people who feel that a year as a fellow in the variegated community would accelerate their efforts and contribute to their ongoing personal and professional development.
Fellows come from across the disciplinary spectrum and different life paths. Some fellows are academics, whether students, post-docs, or professors. Others come from outside academia including technologists, entrepreneurs, lawyers, policymakers, activists, journalists, educators, or other practitioners from various sectors.
Fellows are committed to spending their fellowship in concert with others, guided by a heap of kindness, a critical eye, and generosity of spirit.
Application
Applicants will submit their resume/CV, their personal statement, and their work sample as uploads within the Berkman Klein Application Tracker. Uploads need to be PDFs. Applicants should ensure that their names are included on each page of their application materials.
Recommendation letters will be captured through the Application Tracker, and will require applicants to submit the names and contact information for references in advance of the application deadline. References will receive a link at which they can upload their letters. They recommend that applicants create their profiles and submit reference information in the Application Tracker as soon as they know they are going to apply and have identified their references – this step will not require other fellowship application materials to be submitted at that time.
For more information, see FAQ or visit Berkman Klein Fellowship.