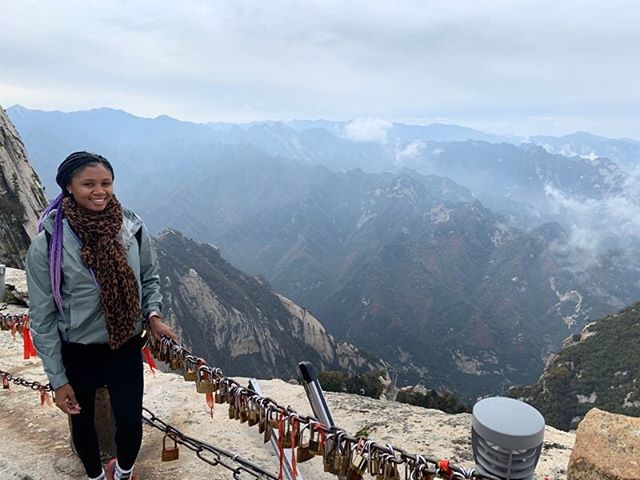 Blakemore Freeman Fellowships 2020/2021 for Language Study in East or Southeast Asia (Americans only)
Deadline: December 30, 2019
Applications are open for the Blakemore Freeman Fellowships 2020/2021. The Blakemore Freeman Fellowships are awarded for one academic year of advanced level language study in East or Southeast Asia.
Eligible languages are Chinese, Japanese, Korean, Burmese, Indonesian, Khmer, Thai, and Vietnamese. The Blakemore Foundation makes grants for study only at specific language programs.
Thomas and Frances Blakemore spent more than 50 years living and working in Japan. They established the Blakemore Foundation in 1990 to encourage Americans to develop greater fluency in Asian languages and to increase the understanding of Asian art in the United States.
Grant
Blakemore Freeman Fellowships are intended to cover basic expenses at a graduate student level necessary to pursue an academic year of full-time intensive language study in Asia, including tuition or tutoring fees, plus a stipend for travel, living and study expenses. Tuition for the language program, and tutoring fees (if applicable) are covered in full.
The stipend for Blakemore Freeman Fellowships may be used for the following types of expenses:
Airfare (any carrier)
Books, equipment and study materials related to language program
Housing/utilities/cell phone/internet access
Food and ordinary daily living expenses
Local commuting
Travel within country during holidays and school breaks
Recreational, educational or cultural activities
Health insurance/medical evacuation insurance
Immunizations appropriate for country
Visa application fees
Income taxes due on taxable portion of grant
Other expenses incurred during study abroad or approved by the Trustee
Eligibility
To be eligible for a Blakemore Freeman Fellowship, an applicant must:
Be pursuing a professional, business, technical or academic career that involves the regular use of a modern East or Southeast Asian language.
By the start of the grant, have a college undergraduate degree.
Be at or near an advanced level in the language. The minimum requirement is three years of study of the language at the college level, either through classes taken in university or in combination with study-abroad language programs.
Be able to devote oneself exclusively to full-time intensive language study during the term of the grant. Grants are not made for part-time study or research.
Be a U.S. citizen or permanent resident of the United States.
Eligible Language Programs
For Japanese, they fund study at the Inter-University Center for Japanese Language Studies in Yokohama, Japan. They do not award fellowships for any other Japanese language program
For Chinese, they fund study at the Inter-University Program for Chinese Language Studies at Tsinghua University in Beijing, China, or the International Chinese Language Program at National Taiwan University in Taipei, Taiwan. They do not award fellowships for any other Mandarin language program.
For Korean, they fund study at Seoul National University, Sogang University and the Inter-University Center for Korean Language Studies at Sungkyukwan University in Seoul, South Korea. They will consider study at other language programs in South Korea on a case-by-case basis during the application review process.
Selection Criteria
A focused, well-defined career objective involving Asia in which regular use of the language is an important aspect.
The potential to make a significant contribution to a field of study or area of professional or business activity in an Asian country.
Prior experience in the Asian country or involvement or participation in activities related to the country.
Good academic, professional or business background, appropriate to the career program.
Application
For more information, visit Blakemore Freeman Fellowships.