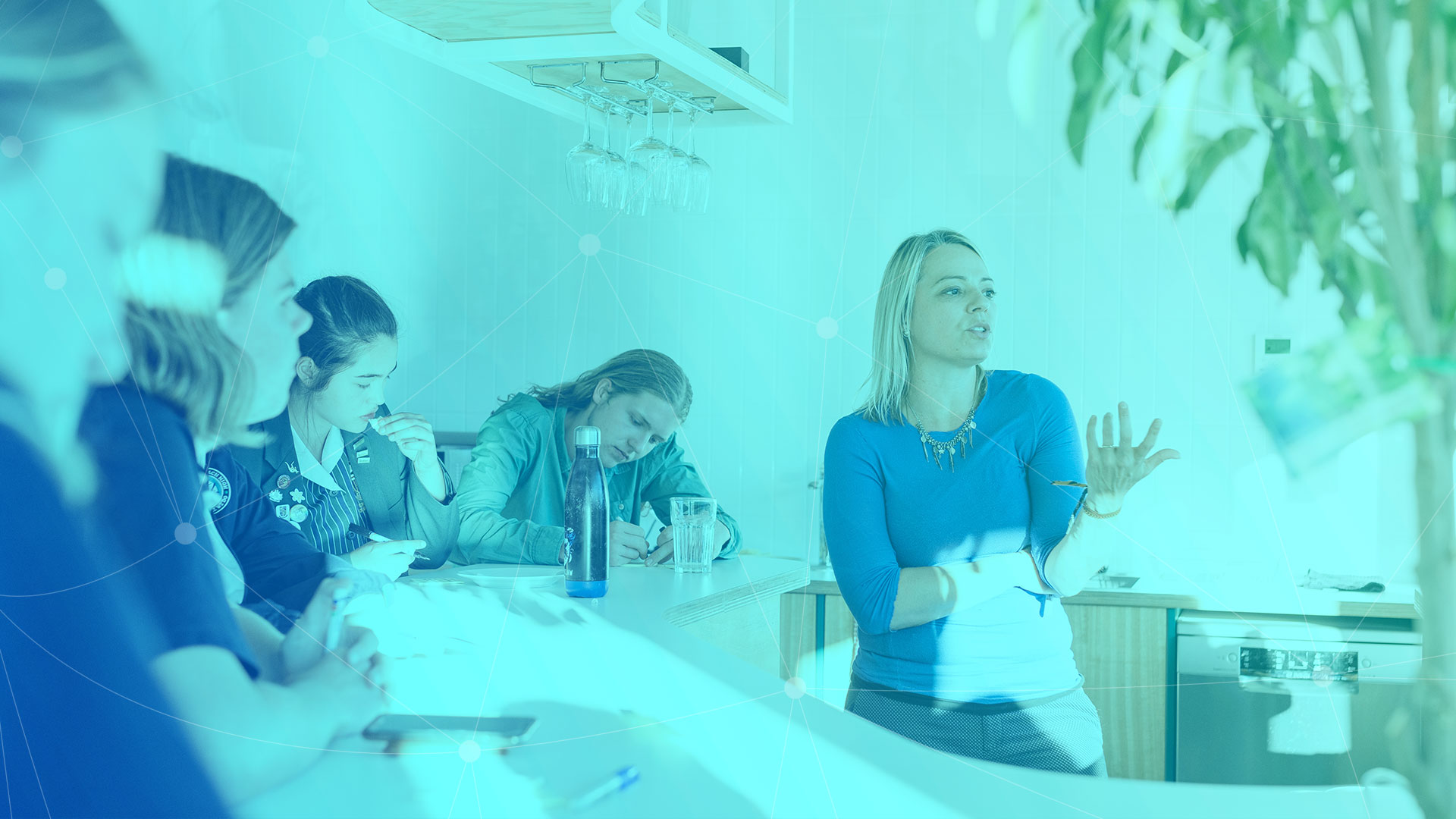 EarthTech Challenge 2020 for Young Innovators Worldwide (Win an all-expenses-paid trip to the EarthTech Summit)
Deadline: January 24, 2020
Do you have an idea or solution addressing the world's biggest environmental and social issues? Apply now for the EarthTech Challenge 2020.
The EarthTech Challenge invites purpose-driven youth aged between 13-29 with a passion for solving the most pressing environmental and social issues, through the use of science, technology, communication and design. It includes a six-week online course run from December 16, 2019 to January 24, 2020, delivered via a cloud-based platform that provides teams with seamless onboarding, access to expert educational material and mentorship.
The competition aims to achieve and create exponential impact for the United Nations Sustainable Development Goals (SDGs), also known as the Global Goals. The SDG's are a historic and universal call to action to end poverty, solve the climate crisis, protect biodiversity and ensure that all people enjoy peace and prosperity by 2030.
Categories
Each category covers one or more of the Global Goals. Judging criteria will include the impact a submission makes on the Global Goals. Teams are welcome to describe the impact their idea or solution will have on the Global Goals.
Poverty & Inequality: Over a billion people still live in conditions of extreme poverty, with many situated in sub-Saharan Africa and South Asia. Poverty ensures that people can't access basic services like healthcare or primary education, and makes day-to-day life a huge struggle. This category includes the following Global Goals: #1. No Poverty; #4. Quality Education; #5. Gender Equality; #8. Decent Work and Economic Growth, #10. Reduced Inequalities; #16. Peace, Justice and Strong Institutions
Food, Water & Health: Hunger is the leading cause of death worldwide, while too many people globally still do not have reliable access to clean water, sanitation or basic health services. This category includes the following Global Goals: #2. Zero Hunger; #3. Good Health and Wellbeing; #6. Clean Water and Sanitation
Climate & Energy: As the world's largest nations grow and industrialise, solutions are needed to ensure that the world's energy is clean, reliable and doesn't leave anyone behind. Our reliance on fossil fuels is unsustainable and harmful, while the world needs to keep global warming below 2 degrees celsius to avoid the worst affects of climate change. This category includes the following Global Goals: #7. Affordable and Clean Energy; #13. Climate Action
Sustainable Futures: Our world's population is increasing, and to accommodate everyone, we need to build sustainable, smart and modern cities and communities. We need to consume resources sustainably, reducing impact on our natural resources while promoting sustainable industrialisation. This category includes the following Global Goals: #9. Industry, Innovation and Infrastructure; #11. Sustainable Cities and Communities; #12. Responsible Consumption and Production
Environment and Biodiversity: The world's oceans drive the global systems which make life on earth possible. Forests cover 30 percent of the Earth's land, while plant life provides 80 percent of our diets. Caring for life below water and life on land is crucial for ensuring a sustainable land, combating climate change and improving living standards for all. This category includes the following Global Goals: #14. Life Below Water; #15. Life On Land.
Prizes
The winners of each category receive an all-expenses-paid trip to the EarthTech Summit at Makepeace Island in Noosa, Richard Branson's home in Australia (and other cash and product prizes).
While on the island, the winning teams will work with experts and investors to take their solution from Makepeace Island to the world, who represent millions of dollars of investable investment.
Eligibility
The Entrant has an idea, is in the process of developing or has developed (i) a product or service based on a new or innovative technology, or (ii) an innovative application of an existing technology.
The Entrants idea, product or service has the potential to address one (1) of the United Nations Sustainable Development Goals under five (5) categories. It is not possible to join multiple categories in the same Entry, yet separate Entries will be accepted. The mentors can help decide the best category for you if your idea solves multiple problems across the UN's SDG's
The Entrant has no restrictions on future funding based on the funding received from elsewhere as of the date of submission of Entry.
The Entrant is not affiliated with ETC, any competition partner or agency assisting with competition promotional or organizational activities.
Entrant must be 13 to 29 years of age at the time of Entry.
Any Entrant aged between 13 and 17 must have a parent/guardian permission at the time of Entry.
Judging Criteria
Judging criteria will include the impact a submission makes on the UN SDGs. Teams are welcome to describe the impact on any UN SDGs. The Judging is weighted in three areas:
The public (51%)
Tech/Science Experts (24.5%) and
Business/Entrepreneur Experts (24.5%)
Application
For more information, visit EarthTech Challenge.