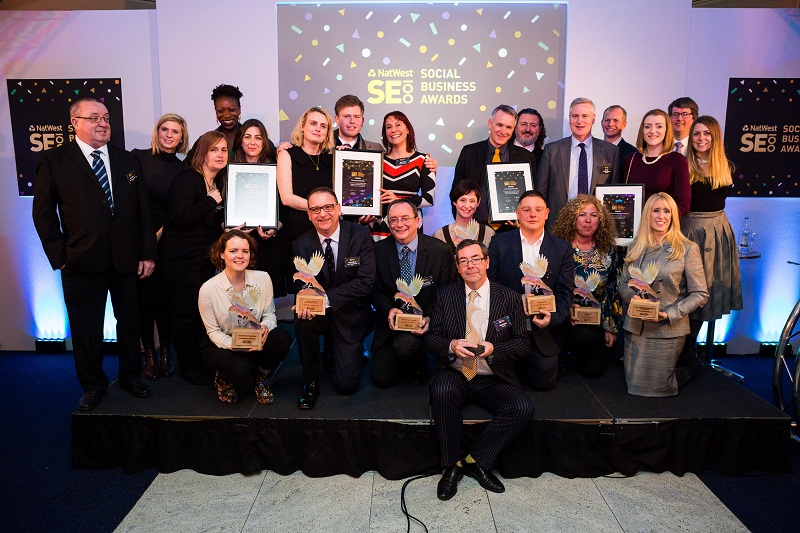 NatWest SE100 and Social Business Awards 2020 for Social Enterprises in the UK
Deadline: January 31, 2020
Applications for the NatWest SE100 and Social Business Awards 2020 are now open. Pioneers Post and NatWest are once again seeking entries from the brightest, boldest and most innovative social enterprises in the UK.
The NatWest SE100 celebrates the growth, impact and resilience of social ventures in the UK each year – by naming the most impressive 100 social enterprises of the year in the SE100 Index, and presenting awards to eight outstanding achievers. It also gathers insight and market intelligence about the country's leading social enterprises, which is shared in the annual Insights Report
Categories
Growth Champion: For social ventures that have experienced positive financial growth from one year to the next thanks to an entrepreneurial and sustainable business model
Impact Management Champion: For enterprises that take considerable measures to manage, demonstrate and communicate the social and environmental impact and value of their business, using this to improve their performance and win new business
Trailblazing Newcomer: For new enterprises (fewer than 3 years trading) who have made great strides to become a leader among their peers, combining solid growth with a commitment to proving their positive impact
Resilience Champion: For social ventures that continually deliver positive social or environmental change and repeatedly achieve impact goals, successfully tackling challenges and overcoming difficulties – whatever the weather!
Storyteller of the Year: For social ventures that a) have a strong strategic grasp of communications and its role in delivering their business and social aims, and b) who have created and delivered a brilliant communications campaign to drive the impact and scale of their activity
Leader of the Year: For social enterprise bosses demonstrating excellent leadership, effectiveness and inspiration in taking the team on a mission-driven journey to success
Investment Champion: For groundbreaking or innovative deals in social / impact investment
Environment Champion: For organisations doing pioneering work in the social enterprise space with a focus on environmental issues
Benefits
Those listed on the SE100 will benefit from:
Recognition as one of the UK's top social enterprises – joining a prestigious cohort of the country's most pioneering social businesses from the past ten years
A listing on a high-profile news story (one of the most-visited pages on pioneerspost.com)
A special digital badge that can be used on your website to display your achievement
Opportunities for further media coverage on Pioneers Post throughout the year
A discounted subscription to Pioneers Post – giving you unlimited online access to thousands of features, interviews and expert advice
The eight award-winners will benefit from all of the above, plus:
An opportunity to present their achievements to 300+ people at the SE100 celebration on 26 March
A trophy custom-designed and made by a social enterprise artist
A free ticket to the Good Leaders event in June 2020 – the new event designed especially for high-flying leaders from social enterprises and mission-driven businesses
A free annual subscription to Pioneers Post
In addition, every entry to the SE100 helps inform the Insights Report, which takes the temperature of the country's leading social enterprises and will be made publicly available. (Data will be anonymised; they will only cite your business name if you grant them permission to do so.)
Eligibility
Applications are open to all UK-based social enterprises, and it costs nothing to enter.
Every UK-based social enterprise can apply themselves, or they may be nominated by a third party (however, since detailed business information is required in most cases they expect business themselves to apply).
For the investment category, either the investor or the investee may apply. The award will be presented to both jointly.
Application
For more information, visit NatWest SE100 and Social Business Awards.