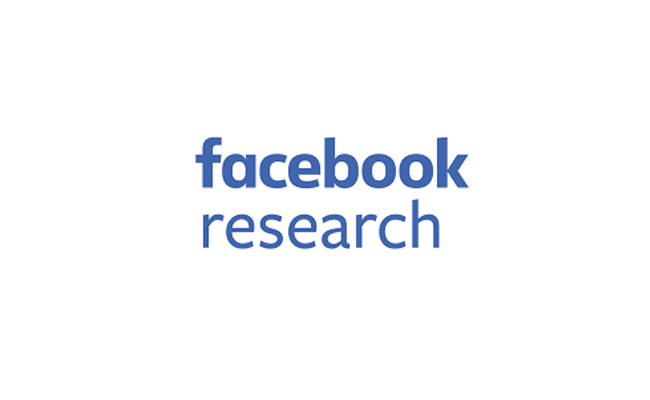 Facebook Ethics in AI Research Initiative for the Asia Pacific 2020
Deadline: January 31, 2020
Applications are open for the Facebook Ethics in AI Research Initiative for the Asia Pacific 2020. To help support the need for thoughtful and groundbreaking academic research in specific areas, Facebook is supporting independent academic research work in the Asia Pacific in the field of AI ethics that takes into account different regional perspectives.
This research initiative will also complement Facebook's efforts that bolster independent research being done in such areas, like supporting the TUM Institute for Ethics in AI and similar initiatives being supported by Facebook in other countries and regions, such as India and Latin America.
This research initiative, through a request for proposals (RFP), will result in the production of papers from academic institutions, think tanks, and research organizations registered and operational across the Asia Pacific region.
Proposal Topics
They are particularly interested in proposals that pertain to the following topics:
Ethics / fairness by design

Policy makers are emphasizing the need for ethics by design (see ICDPCC Declaration on Ethics and Data Protection in Artificial Intelligence). How can academia, government, and industry collaborate to promote and advance ethics by design practices and frameworks?
How can developers and companies ensure that their AI systems are explainable, what their purpose is, and what they entail?
How can academia help companies and governments better understand and operationalize ethics within their own sectors and activities? How can academia both inspire and build on industry best practices for responsible and ethical development of AI?
How can developers and companies ensure that their AI systems and applications are built in a fair and unbiased way? How should social science and humanities questions around fairness and discrimination be embedded into the technical design of AI? What best practices can we advance in this space?
How can developers and companies ensure that their AI systems are transparent to the affected individuals in a meaningful way? (For example, how will a person know whether they are being unfairly discriminated against because of an automated decision?)
What level of autonomy or control should be provided to the affected individuals concerning the use of AI without compromising the legitimate purposes of AI, and how should the control be provided?

Governance

How do hard and binding legal instruments, namely existing and proposed legislation, and ethical AI governance frameworks (soft law, non-binding) interact and mutually influence each other? Does the former stem from or preempt the latter? Are they complementary or competing?
How do you see the role of ethical codes in the broader regulatory landscape? How should they relate to laws and regulations (either existing or being debated)?
What is the role of academia in 1) promoting research on AI governance frameworks; 2) analyzing, anticipating, and identifying gaps in legislation and other governance models related to AI development and use; and 3) articulating best practices to guide ethical and innovative uses of data?

AI Ethics and Diversity

How should AI developers and companies foster and apply a multicultural approach to the ethical design of AI?
How should the tension between the benefits of a global approach versus the need to acknowledge important particularities and differences stemming from companies' regional user base be navigated?
What would be a sound and scalable methodology for researchers and product developers to recognize and solve ethical challenges, while leveraging different regional perspectives?
Grants
Proposals will be reviewed by a selection committee, and the entities whose proposals are selected will receive a research grant.
Eligibility
The Request for Proposals is open to academic institutions, think tanks, and research organizations registered and operational in the Asia Pacific region
Organizations must be a nonprofit or non-governmental organization with recognized legal status in their respective country (equal to 501(c)(3) status under the United States Internal Revenue Code) and should comply with the applicable laws to receive foreign funds in their respective country.
Applicants must be the Principal Investigator on any resulting award.
Each applicant may submit one proposal per solicitation.
Application
They ask applicants to submit a 2-3 page proposal. Proposals should include the following:
A research question and a clear statement of work that can be completed within six months of the award.
A summary of the project (1-2 pages) explaining the area of focus, a description of techniques, relevant prior work, and a timeline with milestones and expected outcomes (recall that the timeline should not be more than six months)
A draft budget description (<1 page) including an approximate cost of the award and explanation of how funds would be spent. Proposals are highly encouraged to focus funding on project personnel, especially PhD students. Proposals from small collaborative teams are also encouraged. The proposed budget should be within USD 30,000 (overhead is typically limited to 5-8%). Please note that in the submission form you will be asked to provide the requested amount in USD.
Name(s) of the researcher(s) involved in the proposed work with their CV/resume.
Indication of any previous or current connections/collaborations with Facebook (in which case, please provide context and name the Facebook contacts).
For more information, visit Facebook Research.