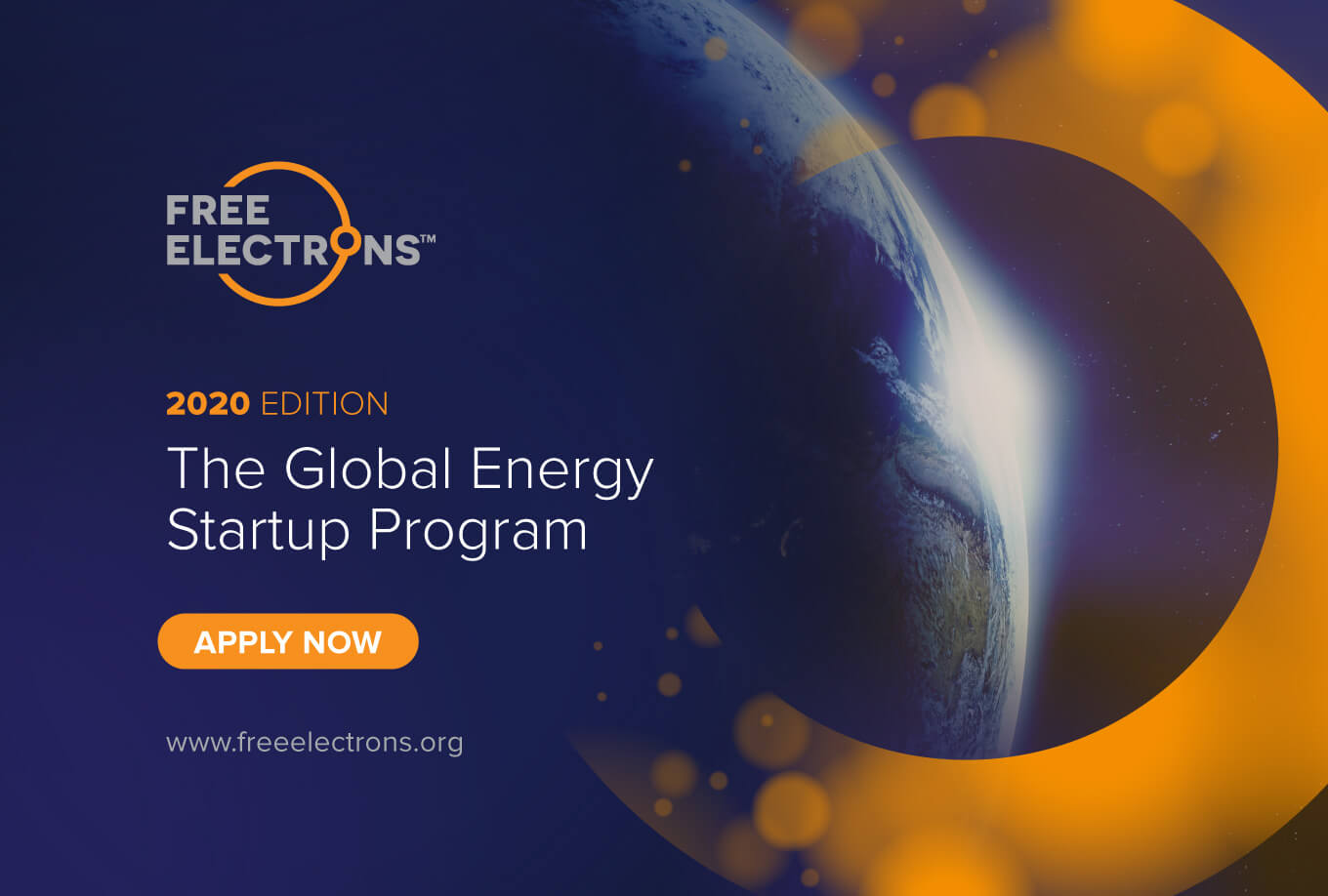 Free Electrons Global Energy Startup Program 2020 (Fully-funded)
Deadline: January 31, 2020
Be part of a global network of startups working together to solve energy-related challenges. Apply for the Free Electrons Global Energy Startup Program 2020.
The Free Electrons program consists of 4 one week long modules held across the globe during the course of one year. During each module the Free Electrons community of experts including The Utilities, local accelerators and mentors support the startups to jump start their business during one-on-one meetings and structured group sessions.
Startups can refine their value proposition, trial and test technology and gain access to invaluable resources, advice and support from around the globe.
Program Details
The program focuses on enhancing each part of a startups business over the course of one year. Startups gain an immense amount of experience through hands-on interactions with The Utilities, connections to extremely targeted industry insiders, and exposure to investors.
Startups will participate in 1:1 meeting with utilities, pilot/project scoping and execution, pilot pitches and business proposition presentations, receive guidance on how to refine their solution and given fundraising and investment opportunities.
Free Electrons concludes with a pitch day and a celebration, where startups will also have a chance to showcase their business to an audience of external investors, partners, mentors and the local ecosystem – one startup will be awarded $200,000USD – no strings attached.
Cost
All accommodation and travel costs will be covered by the program.
Eligibility
The Utilities look for:
The quality of the startup team, including relevant experience and a mix of complementary skills (business and technical)
The quality of the product/solution, particularly how innovative and unique it is, whether it provides a competitive advantage and whether it can be easily replicated
A clear articulation of the type and size of the market that is being targeted
A clearly defined business model
The fit of the startup with the needs of The Utilities and the structure of the Program
2020 Program
Post applications opening: Preliminary discussions, Pilot and project scoping.
Bootcamp (March 23-26): The top 30 finalists will showcase their solutions and their teams through a fast paced pitch event and participate in intense one-on-one meetings with utilities. The closing of the Bootcamp will see successful startups go on to participate in the remaining three modules.

Post bootcamp: Preliminary discussions, Define road maps, Pilot and project scoping.

Module 1 (June 1-4): Module one focuses on matching solutions with concrete challenges to outline a collaborative roadmap for the first pilots between startup and utility. Through further one-on-one meetings, pilot scope is clearly defined, and solutions are being contracted. Working with mentors and learning from successful case studies, participants will be given insight into the utility piloting process, advice on pitching to corporates and explore the inner workings of large corporations.

Post Module 1: Refine, Pilot and project scoping, Guidance and development with mentors and open innovation partner (Beta-i).

Module 2 (August 31 – September 3): Startups and utilities continue to collaborate to refine the scope of more potential pilot projects, commercial transactions and/or investment contracts. At module two, startups are given the opportunity to present on progress made with their first pilots and ideate new approaches.

Post Module 2: Pilot testing, Guidance and development with mentors and open innovation partners (Beta-i), Pivot, Scaling and growth

Module 3 (November 16-19): Module three focuses on concluding negotiations and defining projects for scaling and growth prospects. This is not the end – opportunities will continue to be developed outside of module three. A final pitch event and an award ceremony before the Free Electrons consortium, guests and representatives of the local innovation ecosystem will take place.
Application
For more information, visit Free Electrons.