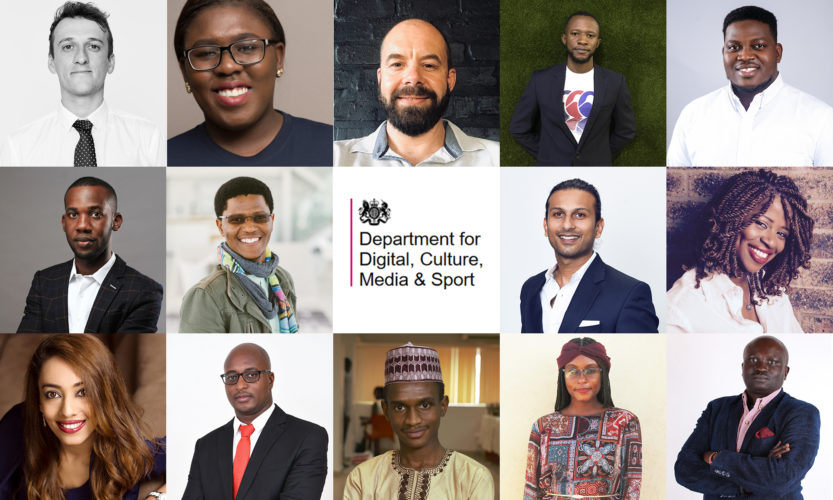 DCMS International Tech Hub Network's Go Global Africa 2020 for Startups (Fully-funded to the UK)
Deadline: February 3, 2020
Applications are invited for the DCMS International Tech Hub Network's Go Global Africa 2020. The International Tech Hub Network welcomes applications from founders based in Nigeria, Kenya and South Africa who are using technology to tackle local issues. Fifteen founders from each country will be selected to join the delegation to the UK in March 2020.
Programme Details
Go Global Africa aims to give the entrepreneurs from Kenya, Nigeria and South Africa who have developed products that are ready to go to market and raised investment the tools they need to grow their business globally, build links with the UK's thriving digital sector and pave the way for future economic partnerships.
The 15 most promising startups, as determined by in-country pitch events, will come to the UK in March 2020. Here, they will benefit from a 5-day training programme designed to improve business skills and capability, build links with the UK's thriving tech sector, and work with UK expertise to grow their business.
The successful African startups will be expected to act as Go Global champions and share the skills they have learned with other firms across the continent. This will help spread digital skills, digital capability and increase entrepreneurial spirit, creating jobs and prosperity.
Cost
Flights, accommodation and meals for both the in-country masterclass and the UK programme will be covered by the International Tech Hub Network.
The Network will support and pay for your visa, although it is the participant's responsibility to organise the application with sufficient time.
Eligibility
Applications are open to tech startups from Kenya, Nigeria and South Africa who meet ALL of the following criteria:
Work in one of the following four verticals: AgriTech, FinTech, HealthTech or Clean Energy
Post-MVP stage, fully operating in market
Can demonstrate a clear business model with evidence of customer traction
Looking to raise their first round of funding
Can demonstrate clear social impact potential
Can demonstrate commitment to strengthen the local ecosystem by passing on learnings to other startups
Ambition to expand internationally in the future
Application
Film a video pitch explaining your product and value proposition, and how you will use this opportunity to benefit your startup and wider community
Upload this video to Youtube and include the link to your video when completing the form:

video must not exceed 60 seconds
video must be camera-facing not narrated
video must feature the representative who would travel to the UK if successful
video must be hosted on Youtube (any other formats, or links to shared folders will not be accepted)
For more information, visit Go Global Africa.