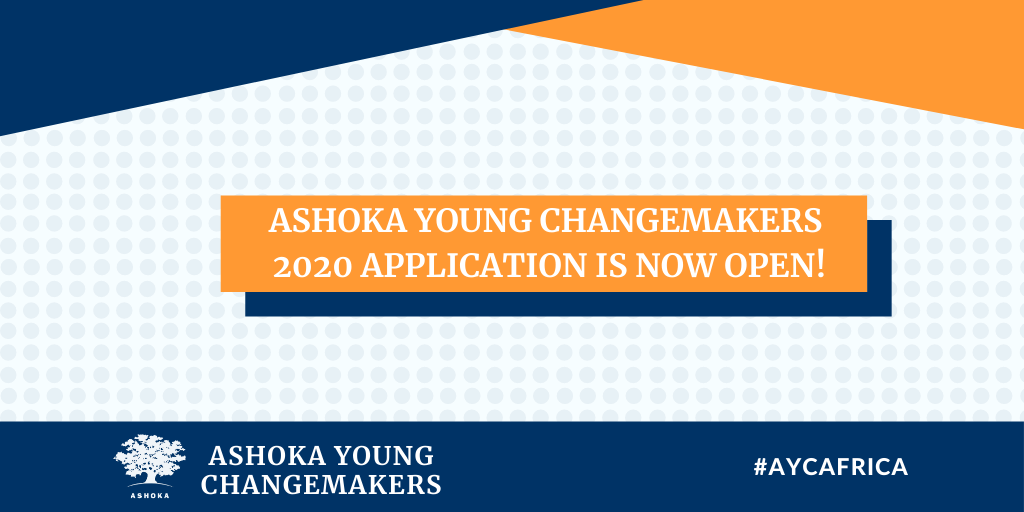 Ashoka Young Changemakers Programme for Nigerians 2020 (fully-funded)
Deadline: February 7, 2020
Ashoka Anglophone West Africa is rolling out a search and selection for the Ashoka Young Changemakers (AYC) Programme in Nigeria. This is a co-leadership programme for teenagers who are leading impact initiatives; Step up and change the world with Ashoka! Nominate yourself or a young person you know!
Ashoka Young Changemakers are a carefully selected network of young people who have found their power to create change for the good of all, and who are engaging their peers and the entire society in realizing a world where everyone is a changemaker.
Benefits
Finalists will join the Ashoka Changemaker Network as as Ashoka Young Changemakers. They will go through training programs, get access to mentors, and co-lead the Everyone a Changemaker movement with Ashoka.
Eligibility
This opportunity is for a candidate who is:
Under 20 years of age;
Nigerian and Resides in Nigeria.
A Changemaker

Has launched their idea – He or She has deeply empathized with a problem and from that understanding developed their own original idea for addressing it.
Has a team – He or She has built a team around this idea. He or She leads by helping others lead, helping them realise they can create positive change.
Has changed their world – He or She helped improve people's lives and the environment around them. He or She is always committed to the good of all.

Willing to co-lead the global Everyone a Changemaker movement

He or She is a co-leader – He or She believes that everyone needs to take initiative and solve problems, everyone needs to find their power as changemakers. He or She is eager to help their peers and everyone in their school/community/country to find their power.
Application
For more information, visit Ashoka.