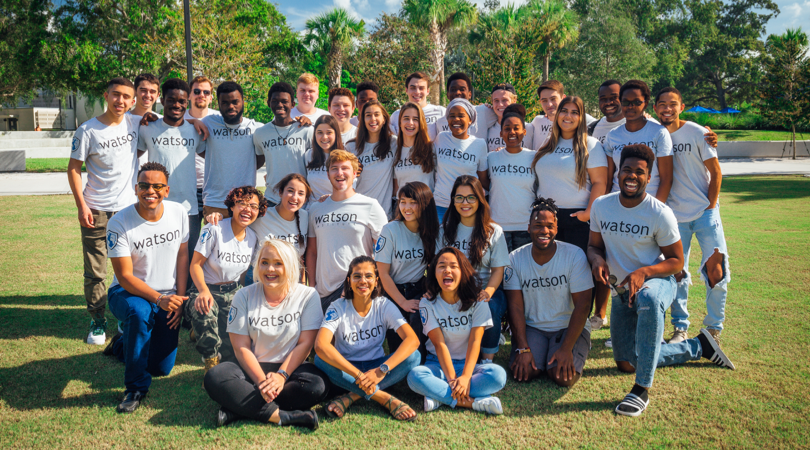 Bachelor of Science in Social Entrepreneurship from Lynn University 2020 (Scholarships Available)
Deadline: March 1, 2020
Applications are invited for Bachelor of Science in Social Entrepreneurship from Lynn University 2020. The revolutionary Bachelor of Science in Social Entrepreneurship from Lynn University is built for students to major in their mission, gain experience as interns with leading organizations in their field, and develop a skill set necessary to create impactful, successful careers.
This collaboration between Watson Institute and Lynn University in Boca Raton, FL, brings together a cohort of social change agents and leaders from across the globe to build careers that align with their values and contribute to solving the toughest challenges facing the world. Through interactive courses, intensive mentorship, and a powerful, diverse community of peers, students and alumni lead lives of impact.
Program Details
Courses: Interactive courses are led by impact-driven professionals combined with Lynn University's innovative Dialogues Core Curriculum
Mentorship: Every student is paired with mentors that align with their mission, challenge assumptions, contribute valuable perspective, and expand their network.
Community: Students join a diverse cohort with members from every corner of the globe, a variety of experiences, and a common goal to impact the world.
Cost and Scholarships
Watson Institute and Lynn University offer various scholarships that students may qualify and apply for. The Watson Scholarship award process begins after the students have been interviewed and admitted into the program.
Eligibility
This program is for students that have a strong passion and commitment to make a difference in the world.
The right candidate has agency in their own development, a growth mindset with a healthy dose of curiosity, and a passion for social impact and systemic change.
Ideal candidates have a passion for a particular issue or set of challenges but is not sure on how to tackle them.
This program is built for students looking to launch a multi-layered career with social impact at its core and provides training in business and entrepreneurship.
Application
Application deadlines:
Early Action: November 15, 2019
Regular decision: March 1, 2020
Rolling applications accepted through July 1, 2020
Also see: Tips for Watson Institute Scholarship Application: Evioghene Uwede shares her experience!
For more information, visit Watson Institute.