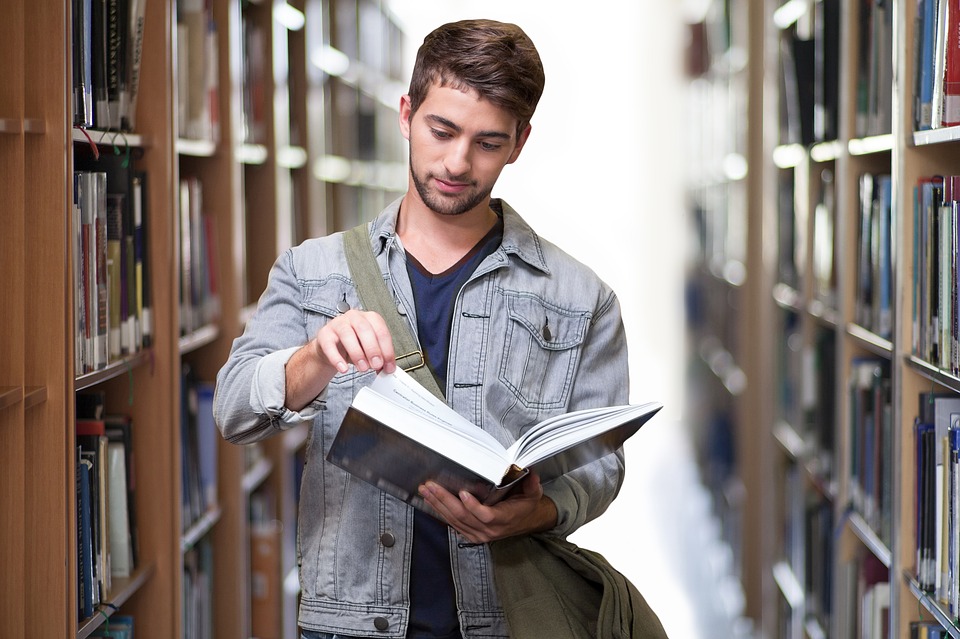 Everything You Need to Know About Immigrant Education Services in the US
Countless people all over the world wish to immigrate to the US for a better life. Whether they want to start a business, enroll in one of America's top universities, or simply start a family and build their lives here, there are ample opportunities in the US to do so. 
One of the main problems that immigrants have in regards to education in the US, is knowing which programs and resources are available to them (for assistance). The linguistic, cultural, and systemic differences between an immigrant's home country and the US can be very difficult for them to overcome (especially when they don't know how/where to get support).
Immigrant students account for over 5% of the US's total student population, and there are potentially millions more that want to enroll (but either don't know how or don't know where to go for help). Luckily, the Department of Education has made a lot of progress in regards to ensuring that immigrants to the US have the proper support structure in place to help them achieve their educational goals. 

If you're thinking about immigrating to the US, or you're already here and are wondering how to take advantage of the US's excellent education system, keep on reading. Below we cover all the way that you can get support with finding educational services (no matter where you live/are planning on living). 
Getting Educational Services Support in the US
The immigrant college student population in the US is numbered in the millions, and education remains as one of the top reasons why immigrants want to stay in the US (apart from employment opportunities and family-related reasons). 
However, a lot of immigrants feel that they don't know how to go about starting the enrollment process, or that the support options that are available don't apply to them (due to problems with language differences). This is one of the main reasons for any apprehension among immigrants towards the US education system (and specifically it's support structure).

For example, French-speaking Africans in the US number in the tens of thousands (if not more – because there are millions of immigrants from Africa). In fact, the African immigrant population is among one of the fastest-growing immigrant populations in the entire country. However, French is not widely spoken in the US, therefore these immigrants might feel out of place (and be more likely to not seek out educational services, or enroll in school, etc.). 
Education Benefits for Immigrants 
One of the most common questions/concerns that immigrants have in regards to seeking out educational services in the US is how they will be able to afford the cost of school. The US is notorious for having one of the most expensive educational systems in the entire world (especially when it comes to private universities).
This becomes a particularly challenging issue for undocumented immigrants. In the past, undocumented immigrants would have never been able to enroll in college. However, due to the changing attitudes in the country in regards to immigration-related issues, this is no longer as big of an issue as it once was. 
There are many states that offer in-state tuition rates to undocumented immigrants (including California, Utah, Connecticut, New York, and Washington, among more than 10 others). Not only do a lot of states offer in-state tuition rates, but they also offer financial assistance as well. 
Affordable Education 
There has been some legal blowback from the decision of these states to offer in-state tuition and financial assistance to immigrants, however, these laws/regulations are in complete alignment with federal law (meaning there's no reason to worry about the legality of benefiting from them). 
If you're an immigrant looking to explore your educational options in the US, but you require financial assistance to actually enroll in school, you should get in touch with your state's education department. Most department websites have a lot of information regarding their specific guidelines and regulations. 
Like we've already said, there's been a lot of progress made by the Department of Education as far as making the American educational system more accessible to migrant students. The MIgrant Education Program is an example of this. 
The Office of Migrant Education is the department that oversees the Migrant Education Program. This department is responsible for coordinating with state education systems to ensure that migrant children and students have equal and fair access to education.
For more articles, visit OD Blog.