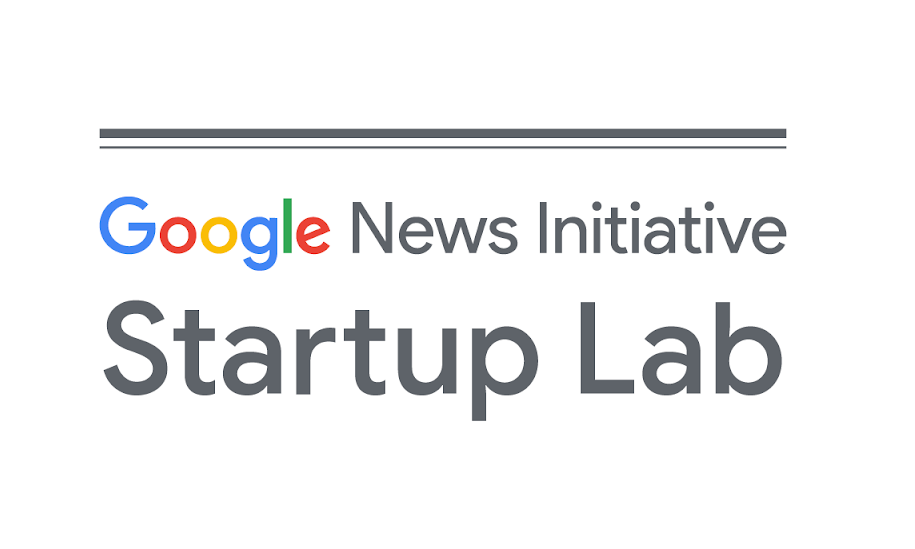 Google News Initiative Startup Lab 2020 for Startups in Brazil (up to USD $20,000)
Deadline: March 8, 2020
Applications are open for the Google News Initiative Startup Lab 2020. The Startup Lab of the Google News Initiative, created in partnership with Insper, one of the most prestigious educational institutions in business, economics and engineering in Latin America, is a pioneering project in Brazil and on Google to support new journalistic companies at an early stage of development.
This initiative offers a 13-week immersion program at Google for Startups Campus, in São Paulo, for entrepreneurs committed to the development of innovative new products that offer quality journalism. The objective of the Laboratory is to contribute to the acceleration of the news ecosystem in the digital environment, especially in emerging markets. The program was structured in partnership with Insper and Google for Startups Brasil.
During the program, selected startups will receive funding and will have access to mentoring, training and workshops on subjects such as strategy, product, business models, sales and marketing, community building and fundraising.
At the end of the program, each startup will have the opportunity to present its pitch to potential investors on a Demo Day. They will also have access to the Google for Startups campus resources and exclusive contact with Google experts who can help them create digital strategies Of success.
Financial Support
Google will offer financial support of up to US $20,000 per startup to enable them to make part of their product development feasible.
For the founders of startups residing outside the city of São Paulo, Google will subsidize tickets and accommodation in the city for the duration of the program. This will be subject to limits determined by Google.
Eligibility
The program is open to startups that produce innovative and original journalism and whose projects focus on encouraging a more sustainable news ecosystem.
Startup should be based in Brazil with a focus on developing a journalistic product with original verification or explanatory content;
At the time of registration, have a product already launched on the market and active at the time of application, that is to say you are already acquiring or can already acquire users. There is no need to generate revenue;
Startups composed of up to 4 founders, all over 18 years old. The program will be implemented in Brazil, at Google for Startups Campus in São Paulo. Therefore, participants must be able to speak and write in Portuguese effectively;
The founders must be available to participate in the program, attending classes, workshops and mentoring sessions held at the Google Campus building in São Paulo, Brazil, during the 13 weeks of the program;
At least one founder must have a proven track record and skills in technology (programming, webmaster, UX etc.);
The founders must be committed to getting involved and contributing to the growth of the Google Campus community and the entrepreneurial journalism ecosystem;
Founders and startups should not be solely or substantially managed or operated by anyone who is a member of the Google News Initiative's Startup Lab evaluation committee, or by anyone who is an immediate relative or resides in the same residence (s) ( s) any of these people.
Evaluation Criteria
Startups will be evaluated based on the following criteria:
Clear and well-defined value proposition: can you clearly define the value that you want your news organization to bring to your readers and / or the community you serve? Is there a specific information need / problem that your news organization proposes to address?
Adaptation of the product to the needs of the market: do you have a clear and addressable target audience? Is your product well positioned to meet the information needs of your product users?
Qualification of the team to execute the proposal proposed by the startup: does your founding team have the skills to execute according to your plan?
Feasibility of execution: what is the probability of success and financial sustainability of the startup after the Lab period? Does the startup have a well-developed business plan and performance indicators and metrics? Does the startup identify the main risks and how to mitigate them? Does this reflect a product prepared for successful execution?
Contribution to diversity, equity and inclusion in the news ecosystem: you can demonstrate that you intend to: i) form a diverse and inclusive team ii) cover or report underrepresented communities and problems iii) make a commitment to promote diversity, equity and inclusion as an organization?
Application
Only online applications in English or Portuguese will be considered. You will be asked to provide a description of the startup, detailed business plans and information related to the team through the online application form. You will also be required to accept the Google News Initiative Startup Lab participation terms and conditions.
For more information, visit Google News Initiative.