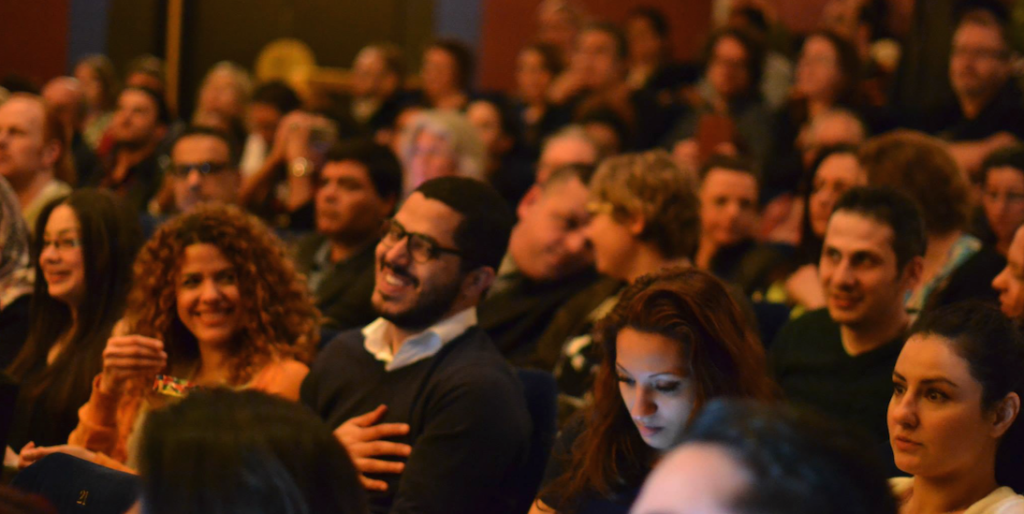 Call for Entries: Malmö Arab Film Festival 2020 for Young Filmmakers
Deadline: May 31, 2020
Entries are invited for the Malmö Arab Film Festival 2020. Malmö Arab Film Festival, MAFF, works as an intercultural platform for diversity and tolerance. As one of the largest film festivals with the focus on Arab cinema, outside of the Arab world, they offer a meeting ground for the Nordic and Arab film industries.
The festival was founded in 2011 by the general manager and artistic director Mouhamad Keblawi. Evolving from a grassroot movement the festival was initiated through a need, in Malmö and Sweden, for a space that would share and explore the Arab culture. MAFF is an intercultural meeting place, a place for discourse and bridge-building between people and cultures.
Around 75 features, short films and documentaries from all over the world are screened during the festival. There are also competition sections, panoramas, retrospectives, special screenings, workshops, seminars and celebrations. Parallel to the the festival is the MAFF Market Forum, MMF. The MMF is an industry forum for collaboration between the Nordic and Arab industries. The 10th edition of Malmö Arab Film Festival will be held October 8-13, 2020.
Awards
Short Film Competition

Best Short Documentary Film – Prize value 10000 SEK (±1000 USD)
Best Short Film – Prize value 10000 SEK (±1000 USD)

Feature Film Competition

Best Feature Documentary Film – Prize value 15000 SEK (±1500 USD)

Best Feature Film – Prize value 20000 SEK (±2000 USD)

Best Director Award
Best Script Award
Best Actor Award
Best Actress Award
Eligibility
Open to young filmmakers from the Arab region.
Rules and Conditions
Films longer than 70 min should be submitted as feature films, and films less than 70 min should be submitted as short films
Films that may participate in the festival are selected by the festival's judging committee.
Applicants for participation in the festival have no guarantee that the film will be shown during the festival.
There is no fee for applying. No compensation will be paid by the festival to showcase the film.
MAFF only accepts online watching links, any download link will be ignored.
Selected films to participate in the festival may not be withdrawn.
Submitted films should be produced in 2019-2020. No contributions that have been produced before the year 2019 will be accepted.
Submitted films will not be accepted if they have been screened in Sweden before.
Malmo Arab Film Festival has the right to manage the use of film clips and photographs from submitted films selected for the festival for all its image or print ads in all pages on the Internet utmost to promote the festival.
Note: Private individuals, companies, copyright owners, film producers, and film production companies have the opportunity to participate in the Festival if they meet all requirements.
Application
Click here to submit your entry
For more information, visit Malmö Arab Film Festival.