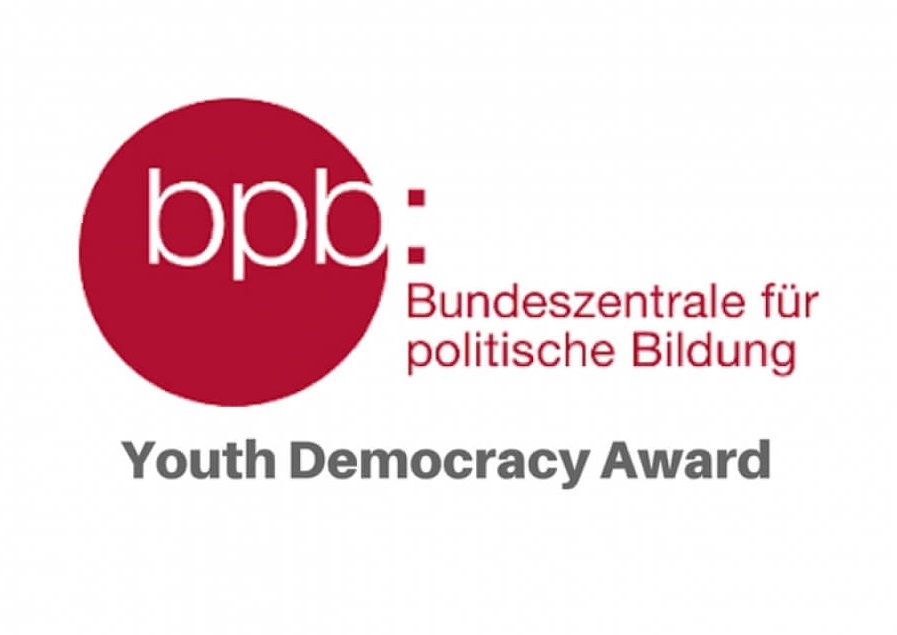 Call for Applications: Youth Democracy Award 2020 (up to 3000 Euros)
Deadline: April 1, 2020
Applications are open for the Youth Democracy Award 2020. The Youth Democracy Award 2020 will be given to a project that was created by young people. The project should aim to bring people with different experiences in contact in a creative and refreshing way, so that discussions can thrive.
Young. Loud. United (?) is the title of this year's Youth Democracy Award. You worry about the current state of democracy and turn this concern into an innovative project? Then apply now!
You are asking yourself: Where do you fit in in today's political debate? Where do you get your drive from – and how do you make your stance known? Who gets to say the most nowadays and who doesn't? How can we unite a divided society – and how can young people take part in that?
They want to award a project that has the courage to face difficulties, overcome problems, and build up new concepts. With little resources, your idea has successfully motivated many people to commit themselves to the future? Then make sure to apply for the Youth Democracy Award 2020!
Award
Outstanding projects by committed young people will be awarded with prize money up to 3000 Euros.
Eligibility
You, the leading heads of the project, are between the ages of 14 and 27 years. The idea has been developed by yourselves and you are independently implementing it. You are allowed to be supported by adults such as teachers, for example. In your project, you try to keep all people involved on an equal level.
They are looking for innovative and creative projects from all over the world that are dealing with the topic of democracy. In their understanding, "democracy" does not only mean free elections and legislation but also the commitment for a colorful and vivid society. They accept all forms of projects: a youth council, a monthly cooking meet-up, a video project, the organisation of a sports event or something completely different. Let your imagination run free, the organisers like surprises!
The time span of your project can range from a day to a few months or even a few years. Projects that have already been finished cannot be longer ago than a year (cutoff date: 15.04.2019).
Your actions and the events of the project have to be in accordance with basic democratic principles.
Your project needs to be non-profit. Projects that have been financed and/or implemented solely by the German Federal Agency of Citizen Education (Bundeszentrale für politische Bildung) cannot be taken into consideration.
Application
Every application has to be submitted either in German or English via web form. If you have technical difficulties please turn to [email protected]
For more information, visit Youth Democracy Award.