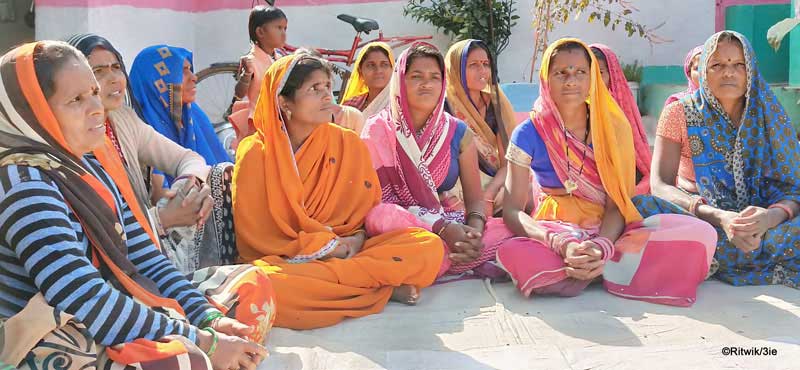 Call for proposals – Swashakt Evidence Programme 2020: Empowering Women through Collectives and Group-based Approaches (up to USD $1 million)
Deadline: April 30, 2020
3ie invites proposals from organisations or consortia engaged in implementing and/or evaluating—at scale or through pilots—innovative economic interventions for women's collectives- and group-based enterprises in India under the new Swashakt Evidence Programme.
The programme seeks to generate evidence-informed interventions to enhance viability, scalability and returns of women's collective enterprises to promote women's economic empowerment.
Grant
3ie will provide funding of up to USD 1 million for selected implementation and evaluation projects, which are to be completed in three years.
Eligibility
Only legally registered organisations and consortia of registered organisations, not individuals, may apply.
India-based organisations should have Foreign Contribution (Regulation) Act (FCRA) registration so as to be able to receive dollar-denominated grants.
Interested evaluators or researchers who do not have partner implementing agencies must submit their qualifications separately through the online proposal submissions portal. Such evaluation teams need not submit a full proposal and will be matched to implementation teams by 3ie based on their qualifications, availability and requirements of the evaluation.
The research team should include at least one local researcher who must be engaged in substantive tasks, including study design, data analysis, report writing, ongoing stakeholder engagement and promoting evidence uptake.
For-profit organisations are eligible to apply and are restricted to the same indirect cost limits as non-profit organisations. They may not charge a fee.
Selection Criteria
They will consider funding proposals for:
the implementation and evaluation of an intervention;
the evaluation of an intervention that has secured implementation funding; or
implementation only, with evaluation teams to be matched to implementing teams by 3ie.
Application
Download key documents and templates for putting together your proposal. This download includes the request for proposals and indicative proposal templates, request for qualification template and budget templates.
Refer to the following important documents
Go through the answers to questions asked by other applicants. Read Q&A document
Submit your proposal through the online proposal submissions portal. Evaluators interested to be matched with implementers must also submit qualifications through the same online portal. The online proposal submissions portal opens on March 23, 2020.
For more information, visit Swashakt.