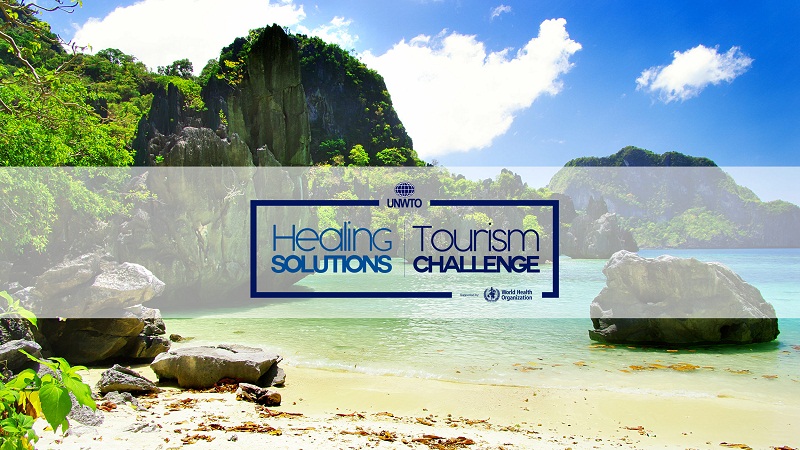 UNWTO Healing Solutions for Tourism Challenge 2020 for Entrepreneurs and Innovators worldwide
Deadline: April 15, 2020
Applications for the UNWTO Healing Solutions for Tourism Challenge 2020 are now open. This is a global call to reach the most disruptive startups, entrepreneurs, innovators and existing technologies to mitigate Covid-19 impacts on tourism through health, economic and destination recovery solutions. A step forward for Sustainable Development in a crisis situation, providing support to travelers, businesses and authorities.
Categories
Healing for People: Solutions focused on safety measures, sanitizing methods, early detection, among others for tourism and travel-related stakeholders – to be used by: tourists, tourism employees, hospitality operations, travel agencies, tour-operators, transportation, amusement parks, etc.
Healing for Prosperity: Solutions focused on digital applications for tourism, sharing economy, circular economy, revenue management, demand recovery, investments, among other areas, to be implemented for the whole sector near and long-term future.
Healing for Destinations: Solutions focused on recovery techniques for destinations: crisis communication, crisis management, mobility, tourism destinations re-branding, travel confidence recovery, among other related areas.
Benefits
The most viable and ready-to-implement solutions will be awarded as follows:
Digital booklet: To reach 150+ ministers and forward information from the best providers for tourism recovery.
Business presentation: To the world governments with the UNWTO Secretary-General from the IE University Wow Room, the most innovative space to share the solutions.
Connection with the UNWTO Innovation Network: Access to more than 5000 tourism-related startups, 930 corporations, 300 public institutions, 50 education institutions, 30 incubators and 200 investors.
Eligibility
Open to startups, entrepreneurs and innovators from all over the world with ready-to-implement solutions to drive the Covid-19 impacts in tourism. Methods, processes, governance structures, social impact initiatives, new technological applications, existing technologies, among other ways of innovation are applicable.
Participants should meet the following criteria:
Being innovative in nature and provide value-added solutions
To have a tested pilot and business plan
To have been accelerated before
To have potential to be applied in many countries
Application
Launch: March 25, 2020
Deadline for candidatures: April 15, 2020
Announcement of top startups: April 20, 2020
Selection of finalists to be awarded benefits: April 25, 2020
For more information, visit UNWTO Healing Solutions for Tourism Challenge.