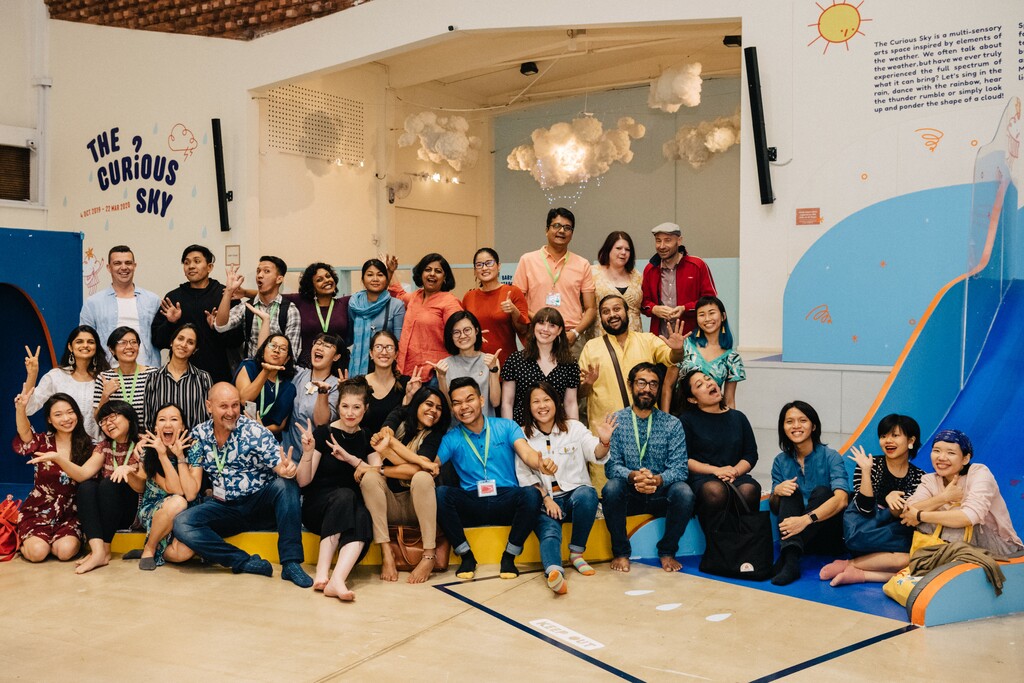 Singapore International Foundation Arts for Good Fellowship 2020 (Funding available)
Deadline: April 29, 2020
Applications for the Singapore International Foundation Arts for Good Fellowship 2020 are now open. The Singapore International Foundation's (SIF) Arts for Good (A4G) Fellowship is an annual programme that aims to grow the Arts for Good ecosystem, through a community of practice that harnesses the power of arts and culture to create positive social change.
The Fellowship brings together cross-sector professionals such as artists, arts administrators, creatives and programmers from the education and social sectors on a programme made up of experiential workshops, learning journeys and networking sessions across two exchange programmes in two global cities.
In 2020, the Fellowship will explore the theme of Creative Empowerment for Children and Youth, with a focus on mental health and well-being. If you are passionate about developing young minds and are actively using the arts to make a positive difference in the lives of the young, apply today!
Benefits
Participating Fellows will get to:
Build capacity, learn key skills gain new perspectives in running effective Arts for Good initiatives;
Connect with professionals from an international ecosystem keen in using the arts for social change; and,
Join a global alumni network in supporting and collaborating with one another for future Arts for Good initiatives.
Financial Support
The SIF will be providing travel support for Fellows during the two exchange programmes to Singapore and Chennai, India.

Singapore or Chennai, India: SGD 250

Other parts of India: SGD 350

ASEAN (Brunei Darussalam, Cambodia, Indonesia, Laos, Malaysia, Myanmar, Philippines, Thailand, Vietnam) excluding Singapore: SGD 500

Rest of the world SGD 800

Aside from the travel support provided above, all the following reflected within the Fellowship during the two exchange programmes will be fully supported by SIF: Accommodation and meals during the duration of the Fellowship.
Eligibility
To be eligible, you should:
Be an arts and culture practitioner, arts administrator, creative professional or programmer from the education and social sector;
Have a minimum of two years of professional or voluntary practice, and demonstrate a commitment to lead and effect change through your work;
Have prior experience working with a community through the arts, demonstrating a strong interest in arts-based projects aimed at creating social impact;
Be able to attend all components of the programme;
Be financially able to support your travel expenses relating to your participation in this programme;
Be able to communicate in English; and,
Be of any age and nationality.
Application
To apply, set aside about 30 minutes to complete the form and prepare these following documents to submit together with your online application:
Curriculum Vitae (CV)
Supporting documents of recent projects
For more information, see FAQs and visit Arts for Good Fellowship.