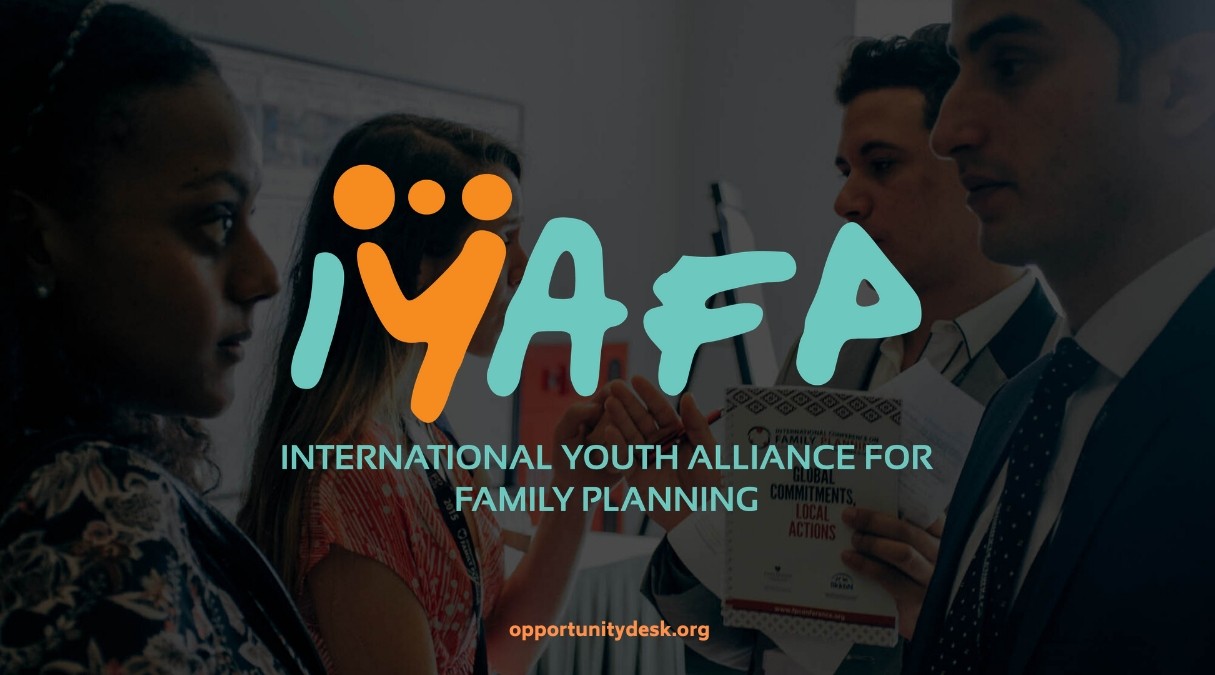 Apply to be an International Youth Alliance for Family Planning (IYAFP) Country Coordinator 2020-2022 (Volunteer Role)
Deadline: April 28, 2020
The International Youth Alliance for Family Planning (IYAFP) is looking for a Country Coordinators for 2020-2022. IYAFP is a youth run nonprofit organization dedicated to supporting youth to learn about and advocate for family planning, sexual and reproductive health and rights.
They provide an accessible platform for youth from around the world to gain the necessary skills and expertise to advocate for themselves and their communities. They are driven to work with amazing youth from around the world to foster change and make an impact in their communities.
Role
Being selected as a Country Coordinator means that you are committing to:
Dedicating 7-10 hours/week on IYAFP work on a volunteer basis
Fulfilling responsibilities through a consensus-based decision-making process with your team and general membership
Upholding transparent and strategic decision-making, governance, and leadership for your IYAFP country chapter
Developing and implementing an annual work-plan for the IYAFP country chapter that includes quarterly chapter projects, membership engagement activities, events, and other programming that fulfill long-term goals set out by the IYAFP chapter.
Acting as the point person for your country chapter and communicating regularly with the IYAFP executive team
Maintaining rigorous databases of membership information and activities run on the ground
Hiring your Country Coordinator Team (CCT) through a fair and transparent process.
Benefits
Joining their cohort of country coordinators provides you the opportunity to:
Hone your leadership and advocacy skills and expand your experience in the field of SRHR through educational and training opportunities
The opportunity to rally youth in your country about a cause you care about and lead a national team
Shape and strengthen IYAFP's global network
Initiate and access small project grants to develop your country specific initiatives
Connect digitally to the full IYAFP Network of members and alumni via a digital platform
Eligibility
Someone between 15 and 28 years of age, who is passionate, driven and ambitious, with the proven ability to lead a team and with basic knowledge and interest in SRHR.
Someone with a commitment to mobilizing change in their community and who is a resident of the country they are applying to be coordinators for.
Someone with an excellent working proficiency in English, French and/or Spanish, who is available to commit a minimum of 7-10 hours/week for a two year tenure and is ready to take on the responsibilities required of the role!
Application
Apply to be an IYAFP Country Coordinator!
For more information, visit IYAFP.