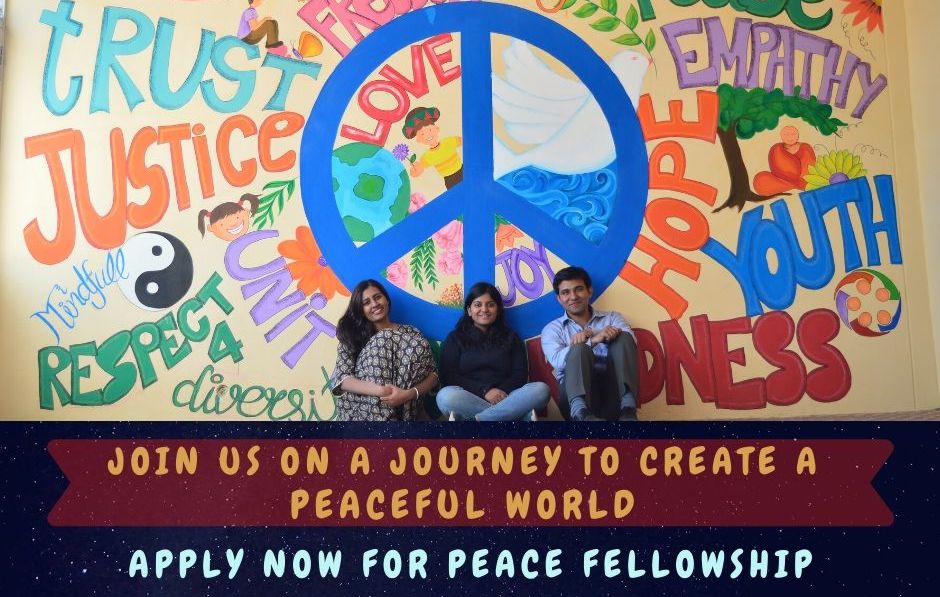 Youth for Peace International (YPL) Peace Fellowship Program 3.0
Deadline: April 18, 2020
Applications are open for the Youth for Peace International – YPL Peace Fellowship Program 3.0. This is a year-long peace fellowship for young peacebuilders (18-28 yrs) from around the world to create an enabling space for people to live in co-existence.
UNSCR 2250, is a first resolution on youth, peace and security. Adopted by the UN Security Council in 2015, the resolution emphasizes the importance of youth as agents of change in the maintenance and promotion of peace and security. Therefore, in order to counter the global crisis of violence, YfPI believes youth to be the Torchbearers of change to emanate peace from inside-out by instilling values like empathy, nonviolence and inclusiveness.
They head a shout-out to all the changemakers to become a part of their journey in living and building peace together through Capacity Building, Advocacy and Ground Action. Because if not us then who? If not now, then when?
Positions
Administrative Manager
Advocacy Officer
Communication Officer
Content Writer
Facilitator
Fundraising Officer
Photographer/Videographer
Project Manager and Developer
Social Media Manager
Benefits
Certificate to validate your efforts
Letter of recommendation as per your performance and commitment
Guidance from experts and mentoring support
Access to National and International opportunities to represent the organisation
Training by experts in required field before starting the fellowship
Opportunity to represent the organisation and amplify your work at National, Regional or Global level
Experience of working with a team from different region and cultures
Eligibility
Applications are open for young people of age group 18-28 years and all genders.
It is open for Peacebuilders from all regions.
Application
Click on each position to see more details and apply.
Apply Now!
For more information, visit YPL Fellowship.