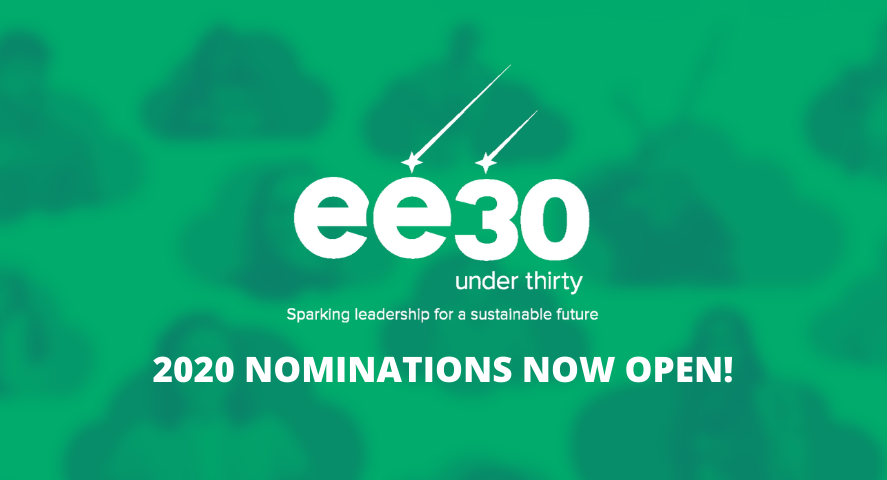 EE 30 Under 30: Global Award for Young Leaders in Environmental Education 2020
Deadline: May 8, 2020
Do you know a young leader who deserves to be recognized for their work building a sustainable future? Are you under 30 and leading change in your own community? The North American Association for Environmental Education has once again opened the global search for EE 30 Under 30 – 30 game-changing leaders under 30 years of age who are making a difference through using environmental education.
They invite nominations for leaders of all kinds, from any country, sector, or discipline. The EE 30 Under 30 Class of 2020 will join a growing alumni network of inspiring environmental education leaders and receive ongoing opportunities to network, grow professionally, and promote their work.
What makes you a leader? And how are you harnessing the power of education to shape a sustainable and equitable world? They want to know! They know that leadership takes many different forms, and we strive to recognize that diversity in leadership around the globe.
Benefits
Nominees will receive a physical award and ongoing opportunities for networking and professional learning with the EE 30 Under 30 alumni community.
Eligibility
Must be 30 years old or younger as of December 31, 2020.
Successful nominees demonstrate strong leadership experience/potential and effective use of environmental education in their work.
They welcome nominees from across sectors and disciplines.
Application
Nominate yourself or a fellow leader.
For more information, visit EE 30 Under 30.