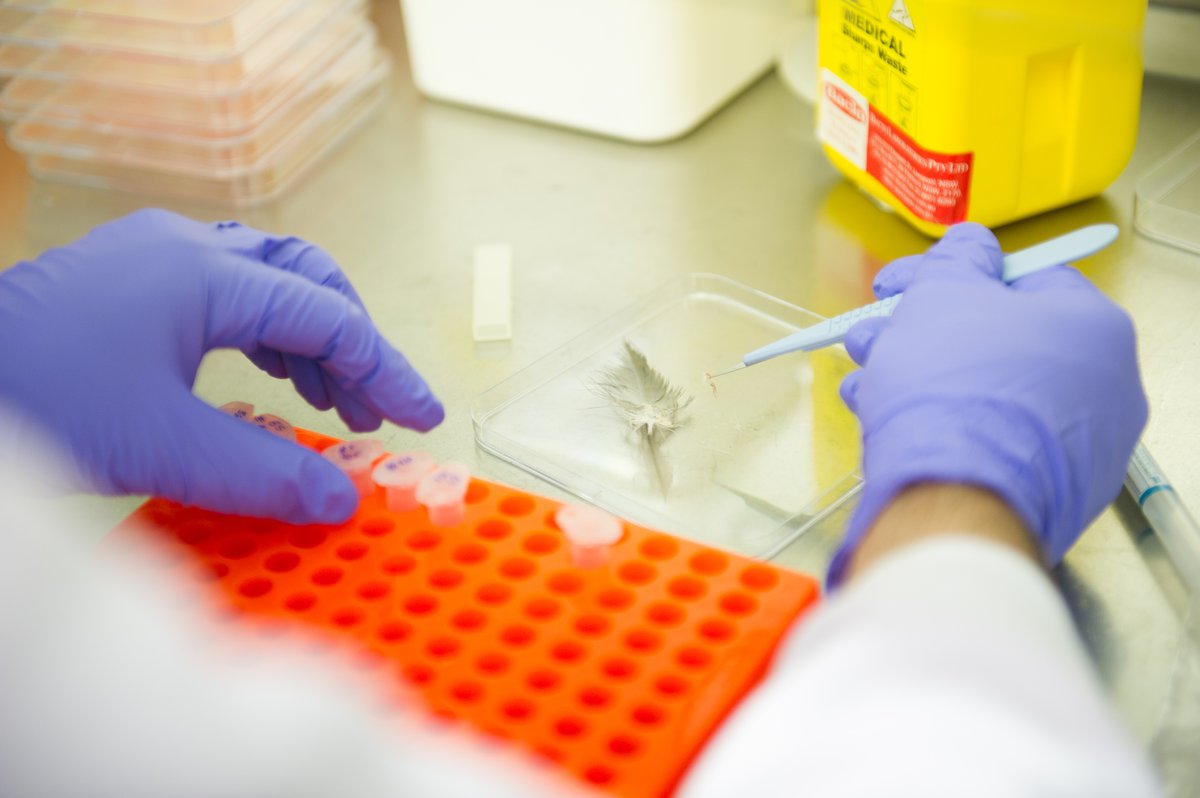 AMF/AMRI Visiting Research Fellowship 2020 (funded)
Deadline: June 30, 2020
The AMF/AMRI Visiting Research Fellowship 2020 applications for funding are now open. The Australian Museum Foundation & Australian Museum Research Institute (AMRI) Visiting Research Fellowship offers researchers up to $8,000 to visit and work as collaborators in research projects with Australian Museum Scientists.
AMRI/AMF Visiting Fellowships are available to both Australian and International researchers who are interested in collaborating with the Australian Museum on their extensive collections or work with one or more of their researchers.
About
The Australian Museum Research Institute (AMRI) focuses on some of today's major environmental challenges: climate change impacts on biodiversity, the detection and biology of pest species, and understanding what constitutes and influences effective biodiversity conservation. Our research is underpinned by outstanding scientific infrastructure including extensive natural history collections, wildlife genomics and microscopy laboratories, informatics, research library and a coral reef research station at the northern end of the Great Barrier Reef.
Research fellows must be nominated by an AMRI staff member who is the leader of a research project. The fellowship is offered to researchers intending to work across any of the museum's collections including cultural, anthropological as well as the natural science collections. This fellowship is proudly funded by the Australian Museum Foundation.
Benefits
The maximum amount of the fellowship is $8,000 to assist with living costs, travel and research expenses (e.g. bench fees and specialist analyses). The fellowship amount does not cover administration overheads that may be applied by your institution.
Applicants must note that the budget put forward when applying will be used as a measure of selection alongside merit. Please also note that no more than $1,500 per week can be provided for per diem costs and that your budgeting of such items must remain competitive with other applicants. The maximum duration of the fellowship is 12 months.
Eligibility
Open to both Australian and International students and researchers who are interested in collaborating with the Australian Museum
Researchers may be based at a university or a private or government institution, and students must be enrolled in a relevant discipline at a university.
The Postgraduate award is available to any student who is completing an honours, masters or PhD in a field that is aligned to AMRI's research priorities, most likely being in the fields of evolutionary biology, taxonomy, collections research, wildlife genomics, biodiversity conservation, archaeology or anthropology
Research Fellows are chosen for the skills, knowledge and/or expertise they bring to a specific project.
Proposals must aim to further the museum's research priorities as set out in the Australian Museum's 2017 – 2021 Science Strategy.
Applications should address AMRI research priorities.
Selection Criteria:
Demonstrated link with AM collaborator
Relevance of intended outcomes to the research priorities (science clouds) as set out in the 2017 – 2021 Science Strategy
Significance of the scientific contribution to the field of study
Quality and clarity of the proposal
The extent to which the proposal provides the museum with access to research skills or knowledge that are not available on site
Clear and appropriate budget
Quality of the applicant's research track record.
Application
Read and understand the Terms and Conditions of the Fellowship;
Completed application form, accompanied by a statement of support by the nominating AMRI researcher;
Curriculum vitae, including a list of publications and the names and contact details of at least two referees; and
A statement on letterhead from your employer certifying that your salary or stipend and associated expenses will be paid during the tenure of the fellowship; or
If the applicant is a student, a signed statement of support for your request signed by the applicant's University Supervisor and Head of University Department, including an undertaking that the Department will administer the funds.
Click here for application form.
For more information, visit AMRI Fellowship.