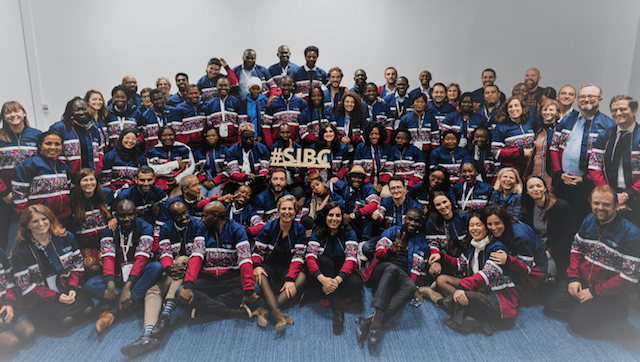 Digital Africa Social & Inclusive Business Camp – SIBC 2020 for Entrepreneurs (Funded)
Deadline: July 15, 2020
Digital Africa Social & Inclusive Business Camp (SIBC) 2020 is open for applications. The SIBC is a 4-month coaching program to support you in your growth. The educational program, valued at 10,000 euros, allows you to tackle the different elements of a scale up in order to succeed in yours.
This program is built from you, your teams, your business, your ecosystem. You will also have access to the AFD network and all its partners. Many mentors will be mobilized for your support. You will be an integral part of a new SIBC promotion which will bring you support, experience and network, and which you will bring to life. 
On a larger scale, you will in turn become an Alumni and be part of this network of SIBC alumni, an active and enriching network in terms of contacts and experience sharing. Of course, at the end of the boot camp, you will have to pitch to investors and partners in your growth (political, institutional, corporates, media, etc.). Finally, a competition within the cohort is also organized and will make it possible to award a winner with a financial contribution. 
Program Details
Since the first edition in 2017, the SIBC has supported nearly 150 entrepreneurs with a strong societal impact on the African continent in their scaling up, measuring their social performance and preparing them for fundraising.
The SIBC is a hybrid scale-up support program including:
4 months of distance coaching on a dedicated online platform alternating educational modules and interactive virtual classes with international mentors 
1 tailor-made mentoring program for each entrepreneur.
1 week of intensive boot camp in Marseille in partnership with the EMERGING Valley Summit
Integration within an active and ambitious international community
The aim of the competition is to:
Identify African champions with a societal impact on the continent through innovative businesses
Identify inspiring role models operating in Africa to inspire entrepreneurs from the continent and beyond
Build a community of actors of change through methods of collective intelligence, creativity and peer-to-peer exchange
Support selected entrepreneurs in their transition to scale, their preparation for fundraising and the measurement of their social performance.
Benefits
The teaching fees are free.
Meal expenses are paid by the AFD during the programme. All related expenses are the responsibility of the participant.
Grants will be awarded to participants who wish so, in order to cover the costs of getting to and staying at the boot camp in Marseille (plane and hotel). These scholarships will be offered as a reimbursement of expenses on the basis of invoices (there will be no advance on expenses). They will be of a maximum amount set according to the participant's country of origin.
Eligibility
This programme is intended for all entrepreneurs responding to the following criteria:
With a legally registered social enterprise, proving a minimum of 3 years of exercise and a turnover
With a minimum of three years of practice
With proof of a turnover
With proof of a balanced economic model or a medium-term profitability objective
Justifying a positive societal impact in Africa.

To be eligible, companies do not have to be registered in an African country. However, they must demonstrate a positive societal impact on the African continent. All countries on the continent are accepted. As the program is bilingual, they welcome entrepreneurs operating across the continent. Applicants operating in the Least Developed Countries under the UN category are strongly encouraged to participate.

Presenting a scale up strategy integrating a reflection on governance and leadership.
The following will not be eligible:
Individual applications
Associations not presenting an economic model or a profitability objective
Public and parapublic organizations
Criteria
Applications will be evaluated on the basis of the following criteria:
Maturity of the structure and management capacity
Innovative nature of the proposed solution
Potential of the business model and strategy for scaling up
Social impact and contribution to Sustainable Development Objectives
Profile of the project leader
Application
The application files must be completed on the Digital Africa platform. The file is composed:
An application form to fill out (questions on the project leader, the company, its structure, its impact and its strategy for scaling up)
Evidence of the legal registration of the company (registration document, statutes, etc.)
Financial statements for the past 3 years○  Detailed CV of the project leader
Selected applicants will be notified during August 2020.
For more information, visit Digital Africa.