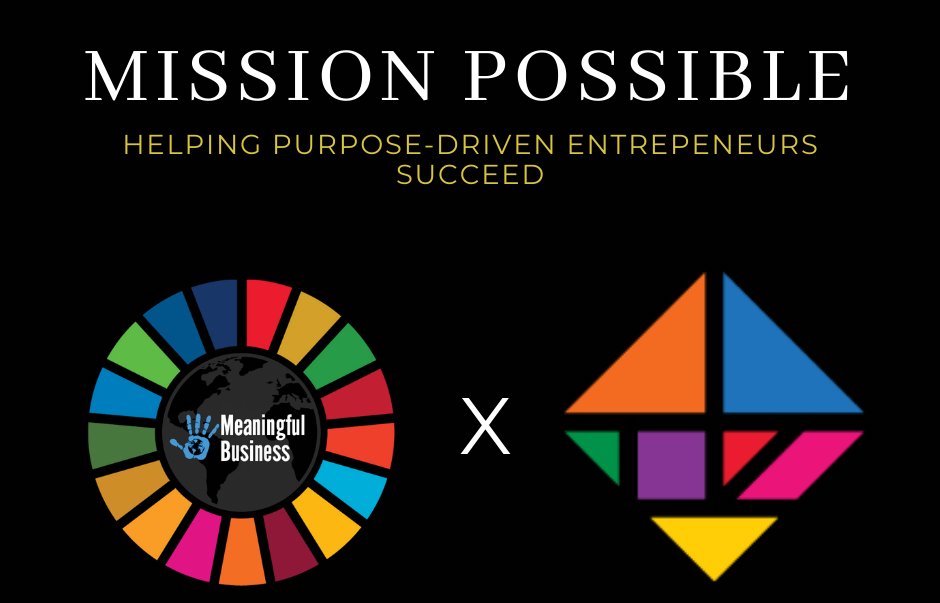 Apply to attend Meaningful Business 2020 Mission Possible Digital Event
Deadline: June 22, 2020
Apply to attend Meaningful Business 2020 Mission Possible Digital Event. Purpose-driven entrepreneurs will play a big part in building a more equitable, sustainable future for all. Mission Possible is a digital event designed by media platform, Meaningful Business, to support these leaders navigate the current environment and increase their impact.
They will hear from global entrepreneurs, impact investors, sales and marketing experts, mental health professionals and a range of other specialists who can help solve challenges facing impact entrepreneurs now and in the immediate future. The topics for the discussions have been selected by entrepreneurs themselves and the agenda has been curated to meet the needs of impact focused founders around the world.
Event Details and Agenda
Tuesday 23rd June – Building Financial Resilience
Wednesday 24th June – Creating And Meeting Customer Demand
Thursday 25th June – Effective Leadership In A Crisis
The event runs from Tuesday June 23rd-Thursday June 25th 2020.
Some of the workshops have limited places so apply as soon as possible to secure your place.
About Meaningful Business
Meaningful Business is a curated network of progressive leaders across the world, who are combining purpose and profit to help achieve the UN Sustainable Development Goals (SDGs). Their mission is to enable these leaders to connect across geography, sector and company size, in order to amplify their social impact and support the UN 2030 agenda. They are building a global community of leaders whose business action has resulted in meaningful impact, with rich content and knowledge sharing at its heart.
Benefits
Gain access to leading experts who will be speaking on topics to include 'How to fundraise over the next six months', 'How to manage costs and increase runway', 'How to create customer demand in a recession', 'How to lead through a crisis' and 'How to manage mental health through uncertainty'.
There are also mentor and partnership workshops that run at the end of each day which event attendees are invited to join.
Eligibility
This event is free to attend and open to anyone to join.
Application
For more information, visit Mission Possible.