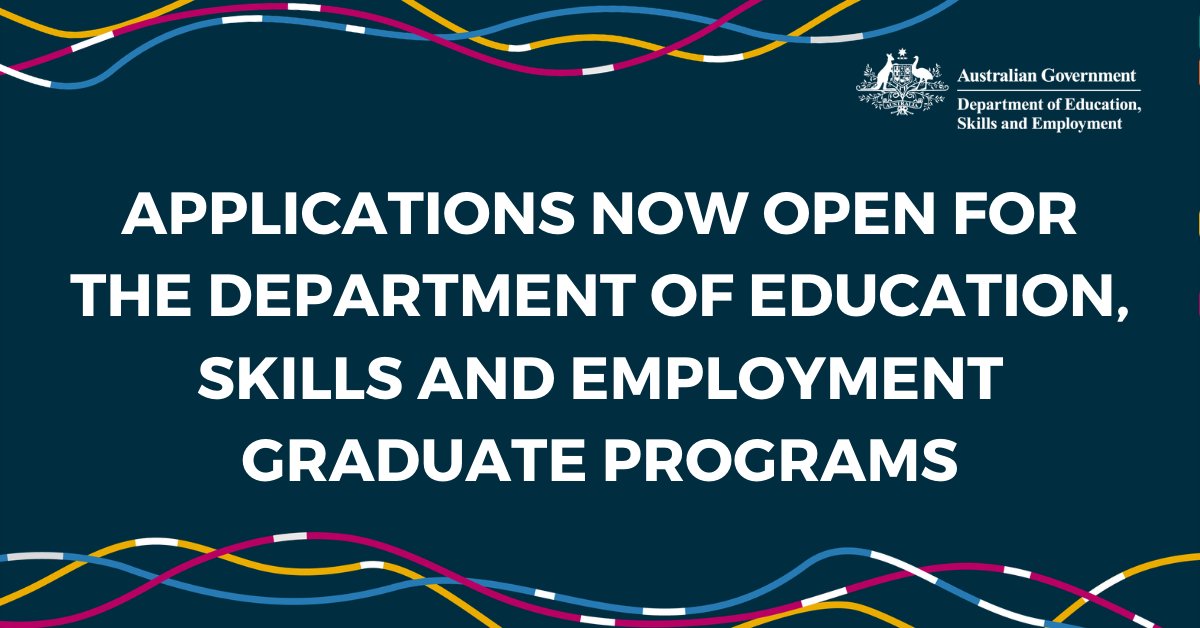 Australian Government Department of Education, Skills and Employment (DESE) Graduate Program 2021 – Economics Pathway
Deadline: August 3, 2020
Applications for the Australian Government Department of Education, Skills and Employment (DESE) Graduate Program 2021 – Economics Pathway are now open. The Department of Education, Skills and Employment (DESE) and its people are at the forefront of Australian labour market analysis and policy development.
By providing economic and labour market advice to portfolio Ministers and the Australian Government, the Department's work directly impacts on the lives of Australians.
DESE economics graduates are involved in core work and are given real responsibility from the start. The department's economics graduates have a strong record of movement and promotion both within the department and, after gaining good experience within the department, across the public and private sectors.
Program Details
The economics graduates have the opportunity to be involved in the following:
Economic and labour market research and analysis of emerging labour market trends and developments
Providing briefings to Ministers and Department executive on the state of the labour market at a national, State, industry and regional level
Writing reports, preparing publications and Parliamentary Question Time Briefs for the Minister on the key ABS labour market data releases
Investigating labour market outcomes for disadvantage groups, including youth, the long-term unemployed, the low skilled and mature age persons
Contributing to the Australian Government's submission to the Annual Wage Review
Undertaking the DESE's own surveys of employer recruitment activity and skills shortage research
Monitoring job vacancy rates
Undertaking industry and regional employment projections to inform policy development
Analysing the contributing factors assisting Australians to move from unemployment into jobs
Evaluation of government labour market programmes and policies.
Eligbility
Applicants must be an Australian Citizen or going to be granted Australian citizenship by November 2020 and be able to provide evidence of this
You must have successfully completed a Bachelor degree or higher within five years prior to the start date of the 2021 Graduate Program (early 2021)
Be eligible to obtain and maintain a valid Australian Government Baseline security clearance
Be prepared to relocate to Canberra for the 2021 graduate program.
They are looking for graduates who:
Have tertiary qualifications in economics and/or econometrics.
Strong written and oral communication skills, including the ability to – communicate difficult concepts to non-technical audiences.
Well-developed interpersonal skills, including the ability to actively engage with co-workers and stakeholders.
Enthusiasm, a strong work ethic, and an attitude open to learning and innovation.
Application
For more information, visit DESE Graduate Program – Finance.