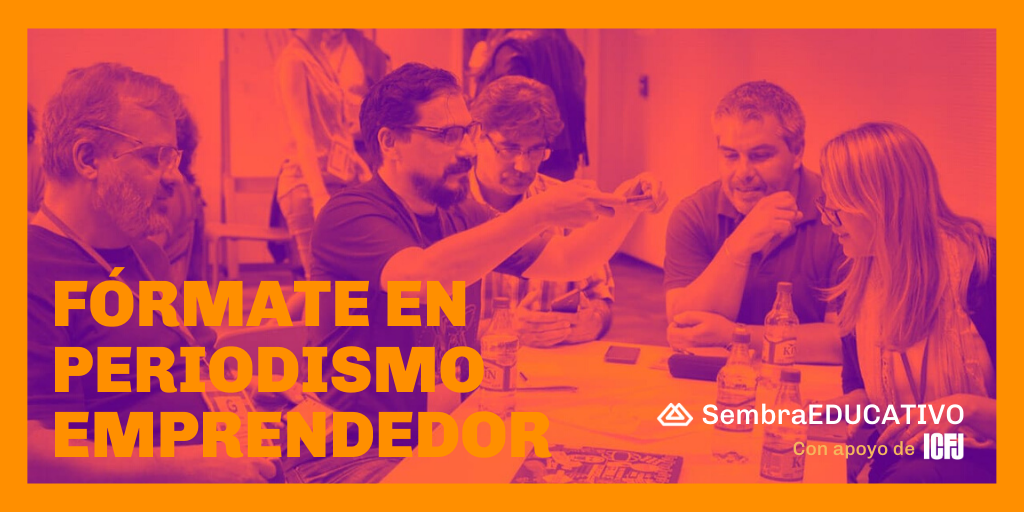 Sembra Media/IFCJ "SembraEducativo" Scholarship Program 2020 for Entrepreneurial Journalists from Latin America
Deadline: August 7, 2020
Are you a journalist, entrepreneur or are you interested in broadening your vision of opportunities for digital native media in the Latin America region? Apply for the Sembra Media/IFCJ "SembraEducativo" Scholarship Program 2020.
In its first edition, "SembraEducativo: Escuela en vivo" will award 100 scholarships to people who submit their application and are selected by the evaluation committee. The only requirement is to want to learn!
At the end of the program, journalists will have a greater ability to understand the digital media ecosystem in Latin America and, from there, design their strategies for entrepreneurship, taking advantage of the contents of the School for free.
Benefits
Professional support: The winners will receive support in the selection process of the School classes and being part of a community of professionals that will obtain tools and resources so that their projects are sustainable.
Live School: Participants will have access to a live version of the SembraMedia School, in which they will have the possibility to enter interactive sections that combine workshop activities with feedback from their team.
Eligibility
Applicant must be a journalist, communicator and/or teacher who speaks or has knowledge of the Spanish language.
They must operate primarily from Argentina, Bolivia, Chile, Colombia, Costa Rica, Cuba, Ecuador, El Salvador, Spain, the United States, Guatemala, Honduras, Mexico, Nicaragua, Panama, Paraguay, Peru, Puerto Rico, the Dominican Republic, Uruguay and Venezuela.
Terms and Conditions
If you are selected to participate in the program, you must meet the following conditions:
Attend at least two of the three interactive sessions to receive all the benefits of the program. The schedules of each of them will be communicated in a timely manner.
Respond to a survey about the contents of the sessions both at the beginning and at the end of the program. This information will be kept in a secure database and will be used only for academic purposes and for the improvement of the training programs.
Application
Explain in your application what is your main motivation for which you aspire to be selected by this program.
For more information, visit SembraEducativo.