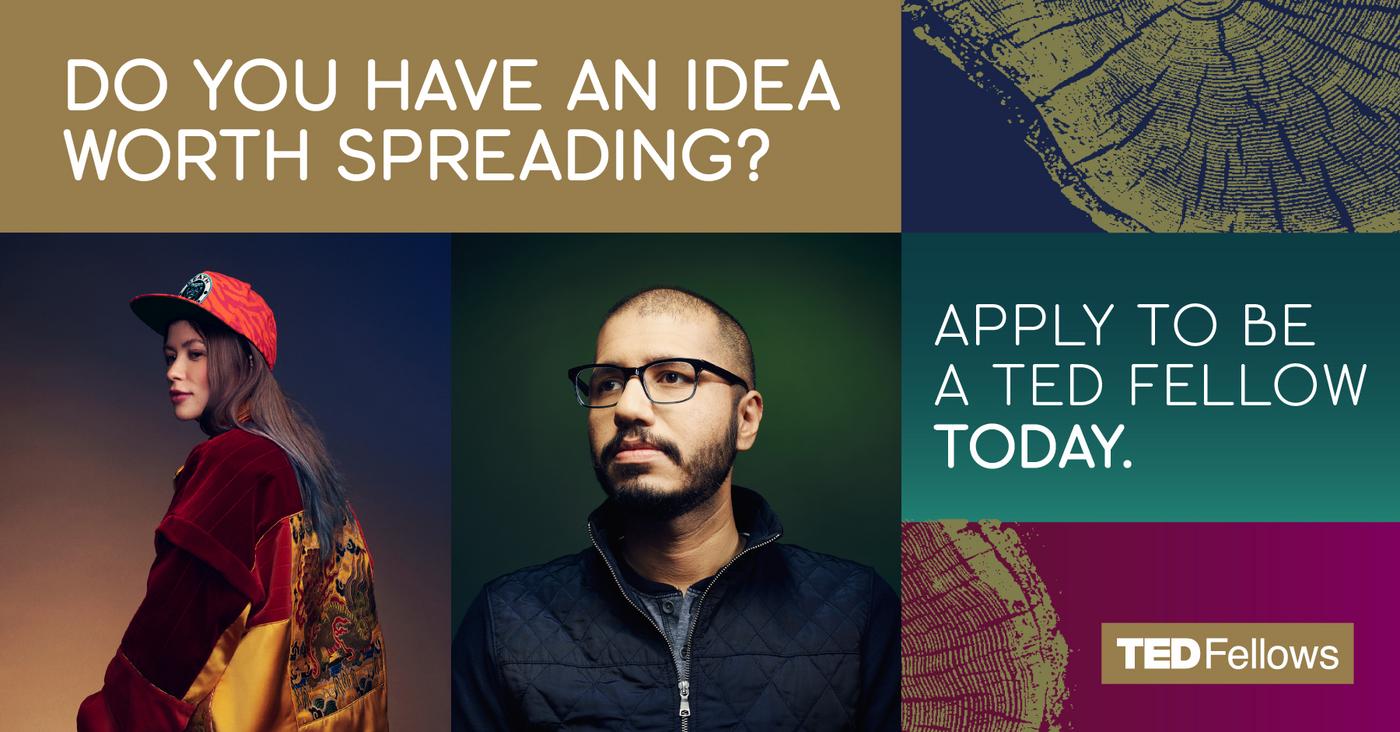 Apply for the TED Fellowship Program 2021
Deadline: August 24, 2020
Applications are open for the TED Fellowship Program 2021. Every year the TED Fellows program selects a new group of extraordinary, multidisciplinary individuals by open application. They look for innovators on the rise in their respective fields who are doing bold, original work.
The TED Fellows Program convenes young world-changers, academics and trailblazers who have shown unusual accomplishment and exceptional courage in their respective disciplines, selected through an intensive application, interview and research process. The program provides transformational support to a global network of 490+ visionaries – scientists, academic researchers, artists, activists, entrepreneurs, doctors, journalists and inventors – who collaborate and share new ideas and research across disciplines to create positive change around the world.
Benefits
The TED Fellowship program has the potential to catapult your career forward. TED's expert coaches will help you hone, express, and communicate your work and ideas, as well as give you a platform to share them.
You'll meet individuals who can support you professionally.
You'll also join the powerful global network of TED Fellows – innovators who may be future collaborators.
Fellows also have access to professional and speaker coaching opportunities, public-relations guidance, and more.
Eligibility
Open to doers, makers, inventors, advocates, filmmakers and photographers, musicians and artists, scientists, entrepreneurs, NGO heads, and human rights activists.
All applicants must be 18 years or older by the time they apply.
In addition to impressive accomplishment, fine character and a good heart are two very important traits we look for in a every potential TED Fellow. More than anything, this focus on character has defined the success of the TED Fellows program.
Fellows are individuals with original work, a record of achievement in their field and exceptional potential. They are also courageous, collaborative people dedicated to improving life where they work.
They are looking for individuals from all disciplines, and who have collaborative, kind personalities.
The program is conducted in English, English proficiency is a requirement. However, they do not require applicants to be native English speakers.
Selection Process
TED Fellows are selected by the program staff, with extensive reference checking and consultation with experts across all fields.
There is no algorithm for how they select the TED Fellows. They select Fellows based on their accomplishments in their respective fields, the potential impact of their work and also their character. The ideal applicant is multidisciplinary and collaborative in their pursuits and is at a moment in their career to maximize the support of the TED community.
Application
All submitted applications are final. Please carefully review your application before submitting.
For more information, see FAQs and visit TED Fellows Program.