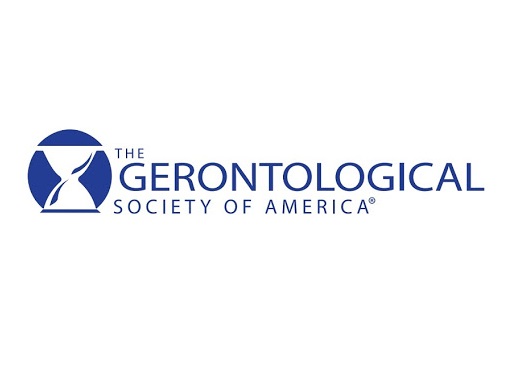 Gerontological Society of America (GSA) Journalists in Aging Fellows Program 2020 (Stipend available)
Deadline: September 1, 2020
Applications are open for the Gerontological Society of America (GSA) Journalists in Aging Fellows Program 2020. This program's goals are to educate journalists about issues in aging, better allowing them to spread a new awareness to general audiences and ethnic or targeted communities (such as LGBTQ, disability, or gender-focused groups); and to disseminate accurate information about new scientific findings, policy debates, innovations, and evidence-based solutions.
Additionally, GSA has structured this program to build three bridges: to connect working reporters with experts in the field; to link journalists new to the complex issues of aging with experienced age-beat reporters; and ultimately to channel reporters' enhanced knowledge — fortified by current research — to their communities, in their own languages.
Stipend
Each fellow will receive a stipend of $1,500, with $500 to be paid at the conclusion of the program's initial educational sesions and the remaining $1,000 upon publication/airing of the long-term project.
Eligibility
All staff and freelance journalists in the US are eligible to apply
Past recipients of this fellowship are exempted.
Requirements
Fellows will be required to participate in a short series of exclusive background and issue-focused educational sessions scheduled the weeks immediately before and after the November 3 presidential election (October 28 and 29 and November 11 and 12). They will then have full access to GSA Annual Scientific Meeting sessions of their choosing (November 4 to 7, and available for later on-demand viewing). Fellows will also commit to completing one short-term story about any research-based aspect of aging and a long-term in-depth project of their own design. The latter must be summarized in a one-to-two page story pitch.
All articles must be published, broadcast, or posted through distributed or circulated news media entities rather than personal blogs, and will be required to include a note at the beginning or end crediting that it was written/produced with support from the fellowship. (Reporters will be provided text samples that may be adapted for different media.) The stories must reach an audience within the U.S.
Application
Applications must be submitted in a single Microsoft Word or Adobe PDF file consisting of five components:
A cover letter containing:

Applicant name
Mailing address
Office phone
Mobile phone
E-mail
Employer (Freelancers must specify their length of affiliation with the outlet that will publish or broadcast the story.)
Employer address
Employer phone
Employer's circulation and audience demographic (Please indicate whether this media outlet serves a general audience or a specific racial/ethnic community.)

A resume.
A one- to two-page story pitch describing the long-term project topic, how the subject will be researched and covered, the number of expected articles and their approximate length, relevance to the audience, and tentative publication date.
A letter or e-mail from an editor/producer agreeing to accept the long-term project proposal as an editorial assignment for likely publication or broadcast.
No more than three samples of published or broadcast journalistic work. For applicants submitting print samples, the full story text must be included in the application document. For applicants submitting broadcast samples, please include hyperlinks to these stories — either on a news organization's website or a file sharing site such as filesanywhere.com — in the application document.
Applications that are not submitted in a single Microsoft Word or Adobe PDF file will not be reviewed. Business centers such as FedEx Office are able to provide conversion and/or scanning services. Please submit the file using a file name format of "LastnameFirstname.docx" or "LastnameFirstname.pdf."
For more information, visit Gerontological Society of America.