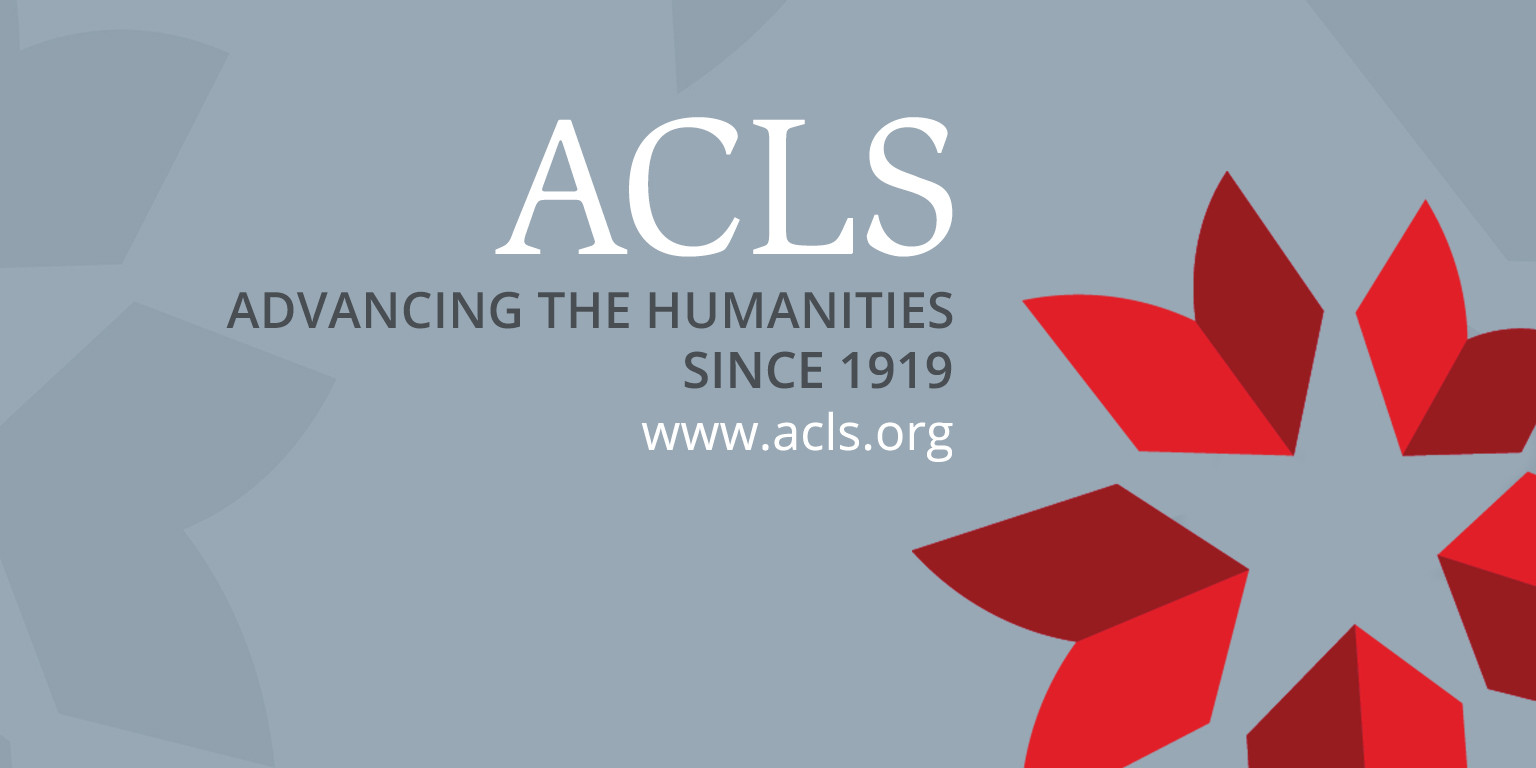 Mellon/ACLS Community College Faculty Fellowships 2020-2021 (Up to $40,000)
Deadline: September 30, 2020
Applications are open for the Mellon/ACLS Community College Faculty Fellowships 2020-2021. Community colleges are a vital component of the higher education ecosystem and of the academic humanities in particular. Mellon/ACLS Community College Faculty Fellowships support the research ambitions of humanities and social science faculty who teach at two-year institutions.
Community college faculty in all disciplines of the humanities or related social sciences are welcome to apply. The applicant's ultimate goal should be to advance a research project, and the project's outcomes may include one or more of the following: scholarly articles, book chapters, or book on a topic in the humanities or social sciences and/or teaching and learning in those disciplines; course plans; textbooks; exhibitions; community or campus events; online resources; etc.
Projects with pedagogical or curricular outcomes must focus on a postsecondary context. Projects focused on teaching and learning in a K-12 setting are not appropriate for this program. Community and/or student engagement with the research project are encouraged, as is dissemination of the research to other audiences in higher education beyond the community college sector.
Tenure of the fellowship may begin no earlier than July 1, 2021 and end no later than December 31, 2022. Fellows will participate in a convening in fall 2022, held in partnership with the Community College Humanities Association, during which they will share their research with one another and connect with other humanities scholars.
Stipend
The award carries a stipend of up to $40,000, which may be used to support any activities that advance the proposed research project.
Eligibility
Applicants must:
be employed primarily as instructors at a two-year associate's degree-granting college, as defined by the Carnegie Classification of Institutions of Higher Education, and remaining so for the duration of the fellowship. Applicants do not need to be appointed full-time and do not need to be on the tenure-track. Part-time and adjunct instructors are welcome to apply, as long as community college teaching is their primary employment.
have an MA or PhD in the humanities or related social sciences that was conferred by the application deadline.
Projects must:
address a topic in the humanities or social sciences and/or teaching and learning in those disciplines in a higher education setting.
employ predominantly humanistic approaches and qualitative/interpretive methodologies.
include substantial original research.
Evaluation Criteria
Peer reviewers in this program evaluate eligible proposals on the following four criteria:
The potential of the project to advance the field of study in which it is proposed and make a significant contribution to scholarship, teaching and learning, and/or the community.
The quality of the proposal with regard to its methodology, scope, and clarity of expression.
The feasibility of the project, including the proposed timeline and budget.
The applicant's record of accomplishment and institutional, professional, and community service, taking into account relative advantages and constraints on resources for the proposed project and over the course of the applicant's career.
Application
Applications must be submitted online and must include:
Completed application form (this includes basic biographical information, as well as several short-answer questions)
Proposal (no more than five pages, double spaced, in Times New Roman 11-point font)
Project timeline with budget estimates (no more than one page)
Bibliography (no more than one page)
Two reference letters
Institutional certification pledging that the applicant will be permitted to carry out the work outlined in the proposal. This is a brief form available through the online application portal to be completed by a department chair, dean, or other senior administrator.
For more information, visit Mellon/ACLS Fellowships.