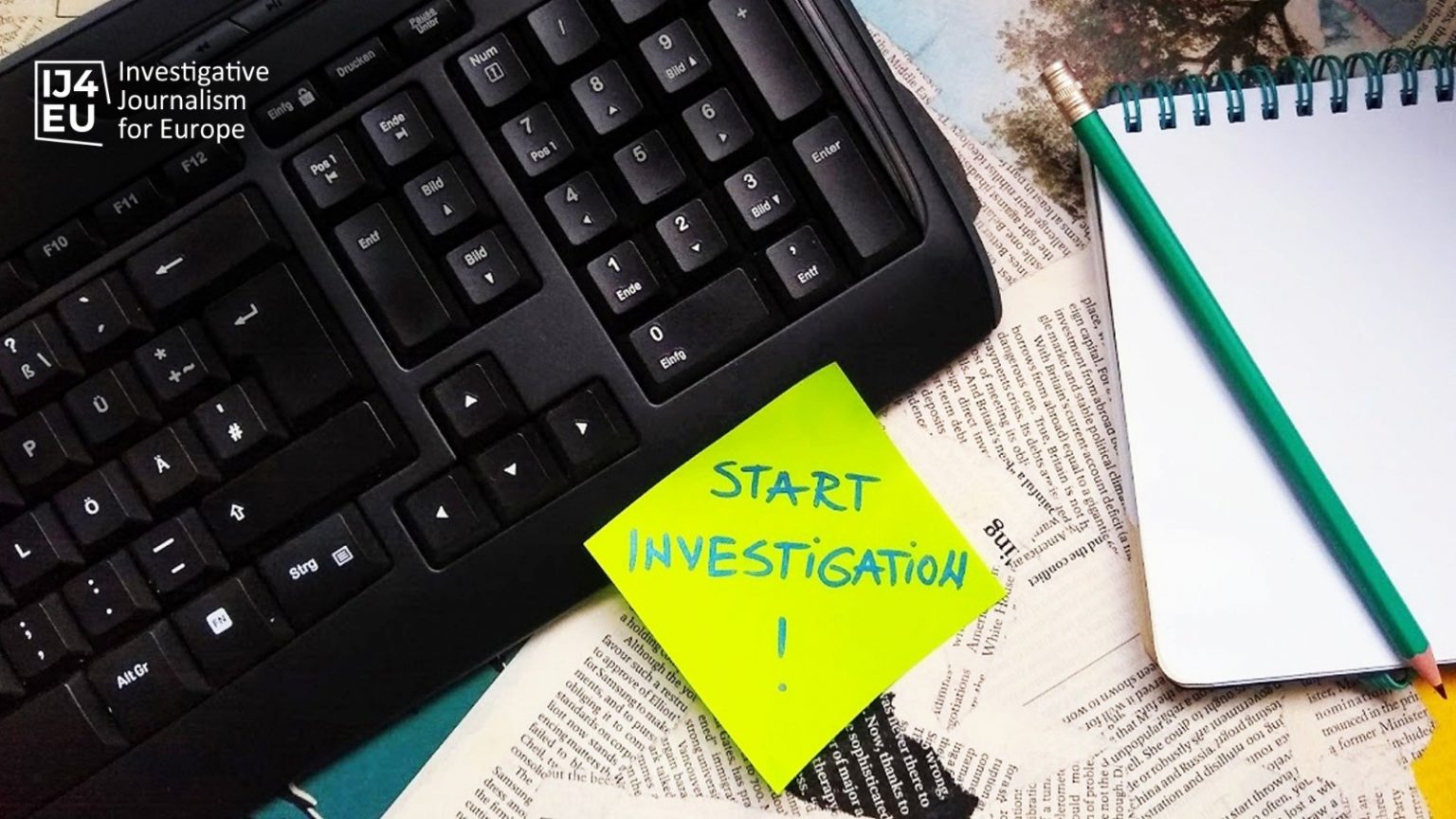 Investigative Journalism for Europe (IJ4EU) Investigation Support Scheme 2020 (up to €50,000)
Deadline: September 18, 2020
Applications are invited for the Investigative Journalism for Europe (IJ4EU) Investigation Support Scheme 2020. The European Journalism Centre, together with the International Press Institute (IPI) and the European Centre for Press and Media Freedom (ECPMF), launched the Investigative Journalism for Europe (IJ4EU) Fund, providing a total sum of €1 million in grant funding for cross-border investigative journalism in Europe.
IJ4EU's Investigation Support scheme provides financial support to new cross-border investigative projects in Europe, including projects that have only recently begun or new phases of existing projects.
Projects on all topics will be considered. This includes, but is not limited to, corruption, illicit enrichment and financial crime; security, democracy and human rights; environment and climate change; health, including the ongoing COVID-19 pandemic. The fund is dedicated to supporting a diverse range of topics and teams across Europe. They welcome projects focusing on underreported issues. In addition, teams working in countries where investigative journalism is under pressure, including financial and political pressure, are especially encouraged to apply.
Grants
Teams may request a minimum of €5,000 and a maximum of €50,000 in funding from IJ4EU. The IJ4EU grant may cover any percentage of a project's total costs. However, co-funding is encouraged, and teams must declare any existing sources of funding on their application.
Eligibility
Applicants must be based in at least two EU member states or at least one EU member state and one official EU candidate country;
The proposed project must focus on a topic of cross-border relevance; and
The proposed project must be a new project, one that has only recently begun or a new phase of an existing project.
Freelance journalists, staff journalists and news organisations, or any combination of these, are equally welcome to apply.
Selection Criteria
The jury's decision will take account of, but not necessarily confine itself to, the following criteria:
Cross-border relevance
Relevance of topic to European and local public
Newsworthiness and added value
Strength of research and publication plan
Expected impact and/or reach of the project
Feasibility of project within project timeline and budget
Applicants' experience and journalistic credentials
Adequate risk assessment
Financial need
In addition, the jury will be instructed to consider the overall package of grantees with a view toward ensuring:
Geographical balance
Thematic balance
Balance among types of investigative types, including ensuring that freelance journalists are adequately represented
Attention is paid to underreported topics as well as investigative topics affecting local communities
Application
The application for Investigation Support must include:
Background information on the lead applicant. Lead applicants who are individuals will need to upload a CV or other document indicating their history of working with trusted news organisations. Lead applicants who are news organisations will need to upload a document indicating their editorial or other newsroom policy.
Information on team composition and background. Applications should describe the full members of the investigative team and their relevant qualifications.
A brief description of the proposed project, highlighting its cross-border relevance, public relevance and what new knowledge it will provide. It is understood that this will be an outline of what is intended as a result of a hypothesis, tip or leak. The IJ4EU jury members will need as much information as possible to assess the strength and viability of a plan but will appreciate that there are aspects of investigative work that cannot be disclosed in advance.
A research and publication plan, describing the expected timeline for the investigation and the media outlets or platforms in which the project will be published, and the expected publication date.
Applicants are asked to upload two signed letters of intent from news organisations or platforms in two separate countries indicating that they would be willing to seriously consider publishing the investigation as described. It does not form a commitment on either side. However, if your team already includes news organisations/media platforms where the investigation will be published, and you have indicated this in your publication plan, you do not need to provide such letters.
A project budget that falls between the minimum and maximum grant amounts of €5,000 and €50,000. If IJ4EU is expected to cover only a percentage of the project, the full project budget should be included and other existing sources of funding should be noted. The budget does not need to specify in detail items that need to remain confidential during an investigation.
A risk assessment, highlighting in particular how applicants plan to address any problems emerging from cooperation among journalists working in different countries as well as any other risks emerging from the particular topic proposed.
For more information, visit IJ4EU.