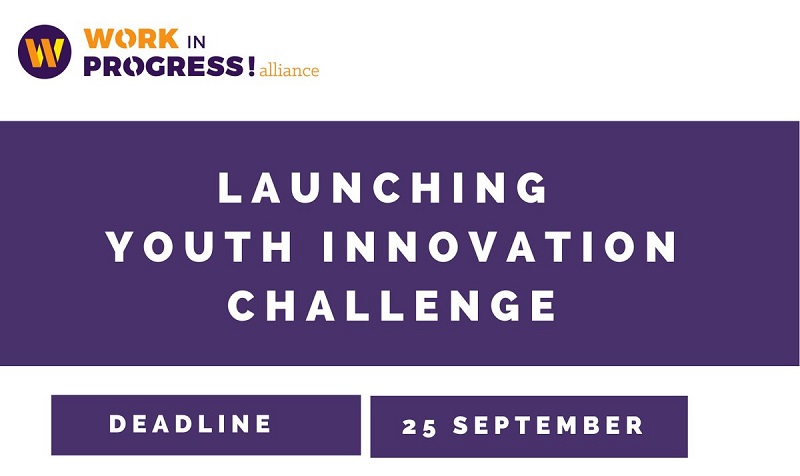 Work in Progress! Alliance Youth-led COVID-19 Innovation Challenge 2020 (€10,000 award)
Deadline: September 24, 2020
Are you motivated to address the COVID-19 crisis in creative ways that can help your immediate community, customers, suppliers and business model during this outbreak? Apply for the Work in Progress! Alliance Youth-led COVID-19 Innovation Challenge 2020.
The Work in Progress! Alliance is an initiative that seeks to enable young people from diverse backgrounds to generate sustainable living wages and create optimism about their future in Egypt, Nigeria and Somalia. They believe that locally-led innovations should be harnessed and supported to solve the challenges that the coronavirus outbreak has heightened.
Through this innovation challenge, The Work in Progress! project aims to support and learn from youth-initiated innovative action that addresses a common challenge across all three project countries. Successful project experiences and lessons learned will be shared through the Work in Progress! and Oxfam networks.
Benefits
Two €10,000 awards will be provided in each country.
Additionally, the winners of the Challenge will be eligible for technical support from Work in Progress! Alliance's partners including the possibility of mentorship from Innovation Challenge participants in the other project countries.
Eligibility
Open to young people, startups and small businesses registered in Egypt, Nigeria and Somaliland.
The principal applicant should be under 35 years of age. Preference will be given to female-led innovators.
In case of a startup or SME, the applicant must be a registered company in Egypt, Nigeria or Somaliland.
The applicant confirms that the individual or company is not in any way involved in activities such as arms, tobacco, alcohol and gambling industries, registered in so-called tax-havens, or involved in environmental or human rights abuses or corruption.
The proposed innovation project can be implemented in the period of October 2020 – February 2021.
Selection Criteria
Creative COVID-19 related solution (25%): The project idea clearly demonstrates a new or innovative approach to tackling the impacts of the coronavirus. The project identifies a specific challenge and applies a creative social or technical solution that is not widely being applied elsewhere in the country. The idea does not have to be original, but it should be creative (a fresh take on an old idea can be worth as much as a brand new idea). The impact focus on youth and women is important.
Viability of proposal (25%): The proposed project is described clearly and is relevant to addressing the problem or need identified. It is viable and feasible to implement the project in a short time frame. The budget is realistic considering the proposed activities and time frame. The applicant's own contribution (financial or material) will be considered a plus.
Strength of team / entrepreneur (25%): The team has the qualifications and experience to implement the project successfully. Motivation and ideas are clearly communicated. The team has unquestionable integrity. Having women on the team is considered a plus.
Potential for sustainability (25%): The ability to recreate the innovation/approach is crucial to helping other affected regions or communities. The innovative proposal should, therefore, be potentially replicable or scalable either through effective demonstration or documentation. In the case of applications by business enterprises, the innovation should show a clear business model with a realistic growth strategy.
Application
They are accepting applications from both individual candidates with a fully developed idea/concept addressing the above-mentioned challenges, as well as from eligible startups and SMEs.
For more information, visit Youth-led Covid-19 Innovation Challenge.