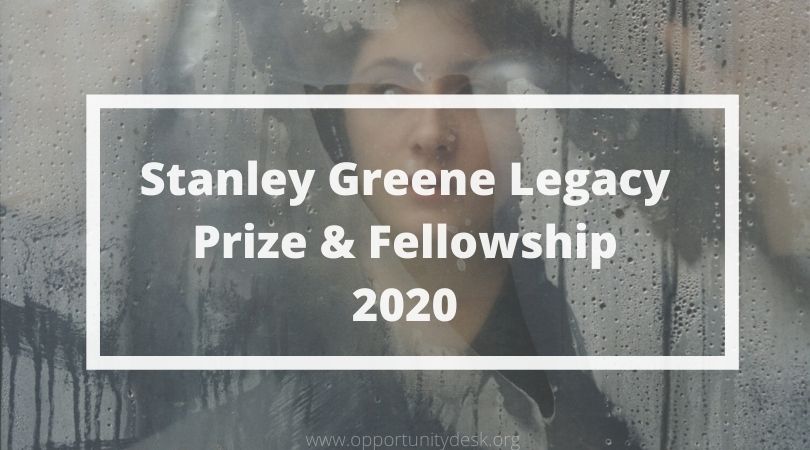 Stanley Greene Legacy Prize & Fellowship 2020 for Photojournalists from the United States (up to $10,000)
Deadline: December 1, 2020
Applications are open for the Stanley Greene Legacy Prize & Fellowship 2020. The Fellowship will support the work and professional aspirations of underrepresented photojournalists from the United States who create work that echoes the passion with which Stanley approached photography.
Stanley's perspective was informed by his travels – he left home and went outside his comfort-zone in order to highlight the injustices of the world. The one-year fellowship under the stewardship of Stanley's colleagues at NOOR includes training, grant-writing support, and networking with media industry leaders to open pathways for the fellow's work to reach wider audiences in the U.S. and Europe.
Benefits
The fellow will receive a $10,000 prize fellowship plus travel expenses for field reporting or research up to $2,500.
The fellow will be assigned a mentor from NOOR, and will be expected to check in regularly with their mentor, as well as engage with industry leaders in meetings arranged by NOOR.
Eligibility
Open to Photojournalists from the United States;
Applicants should be early-career photographers, in the first ten years of their professional career, who show great promise and an unquenchable desire to practice photojournalism with a purpose.
All submission materials need to be in English. Applications in other languages will not be considered.
Application
Candidates are asked to provide a current website, Instagram feed or 20 images to show their work, passion and style. They are also asked for an Artist's Statement of 500 words or less, describing why they are interested in being a photographer, what topics they are drawn to, and what their dream assignment would be.
Applications are due December 1, 2020 and fellow(s) will be announced on February 14, 2021 to coincide with Stanley's birthday.
For more information, visit Stanley Greene Legacy Prize & Fellowship.