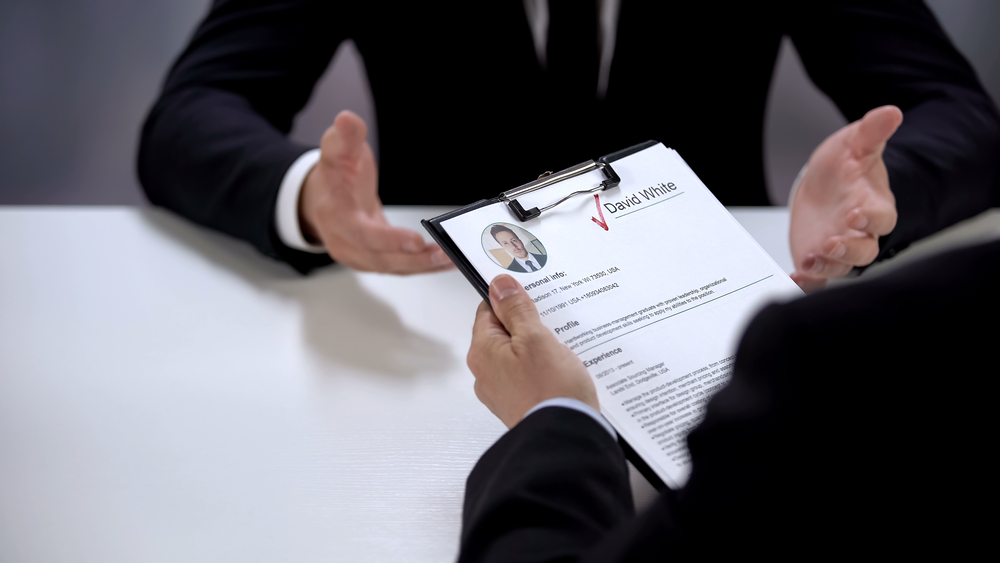 5 Things You Can Do To Make Your CV Stand Out
What are the best ways to make your CV stand out in a competitive jobs market?
It can feel daunting to write a CV, especially if you're a student and don't have much work experience. It's a tough market out there with Covid-19. The good news is, there are plenty of things you can do to strengthen your CV and make sure it gets noticed.
It takes just 6 seconds for employers to glance at your CV and decide whether or not to invite you to interview. With most organisations now using algorithms to scan CVs, many applicants get missed because their CVs aren't properly formatted. When you're applying for a job, you can get past the machines by editing your CV to add keywords from the job specification. Put your key skills in a section at the top, so employers can see them at first glance.
You'll also need some solid experiences on your CV, to prove you can add value to a company, and deliver results. Let's look at 5 things you can do to make your CV stand out.
What are 5 things you can do to make your CV stand out?
1. Internships
An internship is the golden ticket to getting great experience on your CV.
Internships are short-term positions in a company. Unlike informal work experience, you'll have a contract, a specific job role, and tasks to complete.
Internships really make your CV stand out, as they prove you can add value to an organisation. Employers are far more likely to notice you if you can point to specific projects you delivered, results you achieved and problems you solved.
If you bring your ideas, passion and enthusiasm to the company you're interning with, and prove that they can't manage without you, you might even turn your internship into a job offer! You could have your dream job on your CV in a matter of months, reading to kickstart your ground-breaking career.
Even if you don't get a job at the end of the internship, you'll still walk away with amazing transferrable skills that will look great on your CV. You'll also make your mark on the company you interned with, and they'll remember you if you apply there in the future.
Internships are also fantastic for networking, and you'll make professional connections you wouldn't make elsewhere. You'll have inside access to a company's top managers and employees. Reach out politely and ask them for coffee or for a quick meeting to share ideas. You'll probably get some good advice, and even your next great work opportunity.
How do you find internships?
There's lots of different places to find internships – from tutors and careers advisers, to social media and top websites. Search hashtags such as #internships on Twitter.
Some top websites for internships are LinkedIn, Milkround and Target Jobs. It's also worth talking to people in the industry you're interested in, to discover the best industry-specific websites.
2. Attend a summer school
Attending a summer school is one of the best ways to get a head start on your CV. Top international summer schools such as Oxford Royale Academy offer unrivalled teaching, insight and networking opportunities in some of the world's top industries, from business to medicine. Attending a summer school also shows employers that you've taken the initiative to explore things outside of school and university – a big plus for any potential employee.
Skills for your CV
Going to a summer school like Oxford Royale Academy means that you'll gain the core skills for your CV that every employer wants to see.
For example, if you did a course in Business and Enterprise, you'd learn all the aspects of running your own business, including marketing your products, organising your budgets and pitching your ideas. This will give your CV a huge boost. You'll get an edge over your competitors, as you'll be able to prove to companies that you have the exact skills and knowledge that they're looking for.
3. An International Outlook
A huge advantage of attending an international summer school, is that you'll learn to communicate and problem-solve in a global environment. This is a rare and sought-after skill for employers, as more and more companies become international.
ORA is unique as a summer school, in that it has around 150 nationalities attending its courses. You'll truly stand out on your CV if have key soft skills such as empathy and problem solving across a wide range of nationalities. This shows employers that you'll have no problem working in international teams.
4. Networking
If you choose a summer school like ORA, you'll be taught by top industry leaders, and will gain some great contacts for your future career. You'll get the best advice on crafting your CV for the jobs you want to pursue, and learn how to impress future employers.
5. Work Experience and Volunteering
Getting good work experience is core to making your CV stand out. Work experience involves doing short work placements, usually for no longer than a couple of weeks.
Work experience is key to building up your CV enough to get the internships and jobs you want. If employers and recruiters see you've taken the initiative to gain workplace skills and knowledge, you'll stand a stronger chance in the application process.
On work experience placements, you'll get an inside view of what it's like to work in different organisations. You might be assigned certain tasks, which is a great way to show that you can take action and deliver results on your CV.
It doesn't matter if you don't know what you want to do in the future, as work experience is the perfect way to explore different careers. You'll be able to put a broad range of experiences on your CV, and impress employers with your transferrable skills.
Volunteering is also a wonderful way to boost your CV, and it shows employers that you have the passion and initiative to explore your career interests in your spare time. If you're interested in going into politics or working for the government, you could join debating societies or get into student politics. If you're passionate about working in business or finance, you could try starting your own business – however small. This is the perfect way to show employers that you have the drive and independence to push for your dream career on your own time and resources.
How do you get work experience?
The best way to get work experience is to approach the company directly. Send an email, or even better, call them up directly, and get across your interest, initiative and passion for the organisation or industry you're interested in.
Show Action and Results
Way too many people write CVs which are just a list of the tasks they carried out in various jobs and work experience placements. This is a sure fire way to get your CV ignored. The solution is simple – demonstrate that you can deliver results. For every skill or experience you put on your CV, back it up with proof. Rather than saying, "wrote blog posts for company", write, "increased traffic by 20% to website through SEO-powered blog posts".
Use the S.T.A.R model
The S.T.A.R model is a really easy way to make sure that you're backing up each point on your CV with tangible examples. It stands for situation, task, action, result. Just take a situation – for example, 'handled social media posts for investment website' – and describe the actions you took and the results you achieved, such as 'increased customer engagement by 10%'.
Format Correctly
You can have the most impressive experience in the world, but if your CV isn't formatted properly, employers will probably never see it. Remember our six second rule? With a few simple steps, you can make sure that every part of your CV hooks in future employers and gets past those CV scanning algorithms.
You should include a 'profile' section at the top of your CV (this is also sometimes called a personal statement). This is the first thing an employer will see, and it's your chance to hit them with your key skills, your passion for the job, and what you can bring to the company. Always refer back to the job description, and use examples to back up your claims.
Structure your CV with clear bullet points, and lines separating out your education from your work experience. Don't include large chunks of text, as this is off-putting to readers. Your CV should be easy to scan in six seconds, and convince employers that you're someone they should interview. Don't forget to look at the job specification and include those keywords, so that your CV holds up against a company's scanning software.
We've now gone through 5 things you can do to make your CV stand out, and I hope it's been helpful. Remember that the best way to get through a challenging time (like a tough job market in a global pandemic) is to control the things you can control – and your CV is one of them.
For more articles, visit OD Blog.